Australia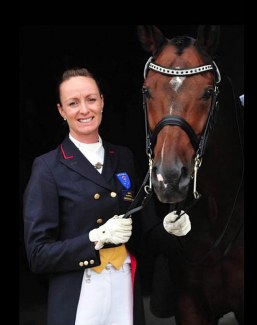 Australian Grand Prix rider Gitte Donvig has moved to a rehabilitation center one week after being submitted to the Royal Melbourne hospital with severe head trauma from a fall off a horse.
On 9 October 2019, Donvig fell off a horse at her training base Ellanbrae Park in Macedon, Victoria, and was airlifted  to the intensive care unit of the Royal Melbourne hospital with a heard injury. Donvig wore a helmet. 
She was diagnosed with a severe concussion and was in a coma for a day, waking up with limited ability to communicate.
One week into her recovery, the 39-year old Donvig has been transferred tot he Royal Talbot in Kew for rehabilitation. 
"She has made quite a lot of progress in one week," said Gitte's mother, Australian Olympian Mary Hanna. "It's going to be a long road, but her incredible strength and determination will bring her through.  Not quite ready for visitors yet, but loves seeing the close family, and can't wait to see the children."
Related Link
Gitte Donvig Hospitalized with Head Trauma After Fall from Horse