Veterinary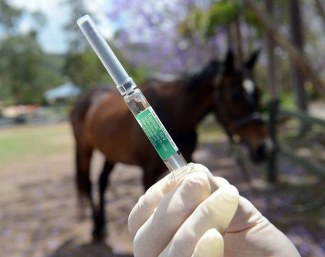 Australian horse owners are in outrage that the Australian Equestrian Federation (EA) has allowed the FEI veterinary Committee to discuss a proposal for rule change for compulsory Hendra Vaccination of all horses competing at FEI events in Hendra affected areas of Australia. 
Hendra Vaccination
Hendra virus was first diagnosed in Australia in 1994. As of August 2019, there have been 62 confirmed incidents of Hendra virus in Australia, resulting in the death of 84 horses. Seven people have been infected with Hendra virus, and four of them have died. All of these cases have been in Queensland or northern New South Wales. No horses or people in WA have been diagnosed with Hendra virus infection.
The virus is classified as a zoonotic disease, meaning that it can be passed from animal to human. It is believed that horses catch the virus by having contact with feed, water or other items contaminated by the body fluids (urine, faeces) of flying foxes. In some cases infected horses have transmitted the virus to other horses via close contact with their body fluids.
In 2014 pharmaceutical company Zoetis released Equivac HeV. It manufactured the commercial vaccine based on the successful CSIRO study. It essentially interrupts the cycle of transmission from flying foxes to horses and from horse to horse. The vaccine costs around 140 AUS dollars for the initial two doses and 70 AUS dollars for the 6 month booster without taking into account any vet costs.
In 2014 and 2015 the Hendra Vaccination was a major topic of debate in the Australian equestrian world when EA attempted to enforce mandatory vaccination for all federation members who wish to compete at public FEI and EA events in QLD and NSW. EA decided to delay the implementation date of the Hendra Vaccination By-Law.
A barrage of complaints from EA members was sent to the federation at the time, addressing the major conflict of interest as well as citing the class action suit against Zoetis.  Members raised considerable concern due to the ethics of the partnership in lieu of the recent $53 million class action against Zoetis due to equine reactions and deaths after vaccinations of the Zoetis Hendra Vaccination. Half a million doses have been administered to horses across Australia between 2012 and 2018 and about 1,500 horses have experienced adverse reactions and have not been able to return to their regular work.
Three years later more oil was added to the fire when Equestrian Australia headed by CEO Paula Ward announced on 28 March 2018 that it has signed a major partnership agreement with Zoetis.  Two weeks later EA had to back-paddle and end the sponsorship contract with immediate effect after major complaints from EA Members.
Compulsory Hendra Vaccination Through FEI Ruling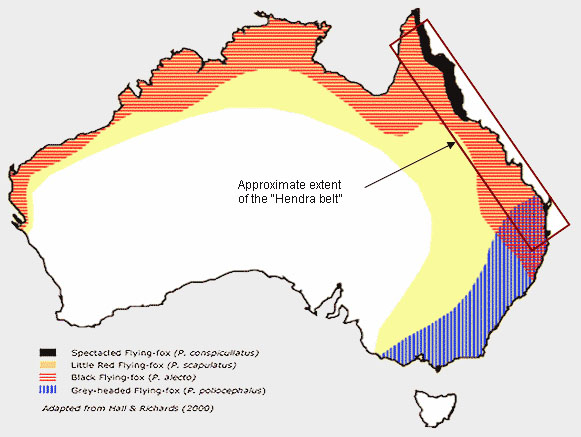 Australian FEI athletes have now been taken by surprise when it became public knowledge that the FEI Veterinary Committee will be deciding on whether to propose that horses from Hendra Virus affected areas must be vaccinated against the disease in order to attend FEI events. This will be decided at the FEI General Assembly in Moscow on 19 November 2019. 
The rule proposal could mean that all Australian horses from Hendra effected areas vying for an Olympic spot for Tokyo 2020 will need to start vaccinating before Christmas. Hendra affected areas are now considered to be the whole of New South Wales and Queensland. Some feat that this will gradually become all of Australia. 
Mary Hanna, Australian Dressage Olympian, is an avid anti-Hendra-vaxxer. 
 "The racing industry which is huge in Australia has totally refused to vaccinate horses, even though they move constantly around the country, and all the imported horses are here for the Melbourne Cup," Hanna told Eurodressage. "The only people targeted here in Australia are those that want to compete in FEI events. All other horses do not have to be vaccinated. How can this be fair when thousands of racehorses and all other horses are not vaccinated."
She continued: "This will diminish or destroy our Olympic teams of all disciplines for Tokyo, and all future teams will have to be made up of competitors permanently based in Europe."
According to Bloodhorse.com, the leading race horse publication in Australia, major race horse stud and brood farms are choosing to vaccinate their horses. 
"Individual studs may request vaccination. Most stallions are not vaccinated, as insurance companies won't insure because of the on going class action against the drug company," Hanna explained. "None of the racehorses at our huge international Spring Racing Carnival have to be vaccinated. There are millions of dollars worth of horses here from all over the world."
Statement from EA Chair Alistair MacKinlay
Dear valued members, I want to provide an important update to members and the broader equestrian community, and to correct some misinformation that is currently circulating regarding Hendra vaccinations.
Equestrian Australia recognises that this is a contentious and emotive issue for our community, and that's why it's important to correct the record.
EA has only recently been made aware that the FEI's veterinary committee intends considering whether to propose Hendra vaccination as a pre-requisite for attending FEI events in Australia, when they next meet in mid-November. This does not mean that the proposal will proceed.
I can confirm that this matter has not been discussed with EA, nor were we consulted before the FEI veterinary committee papers were distributed.
This is a FEI veterinary committee proposal, not an EA proposal.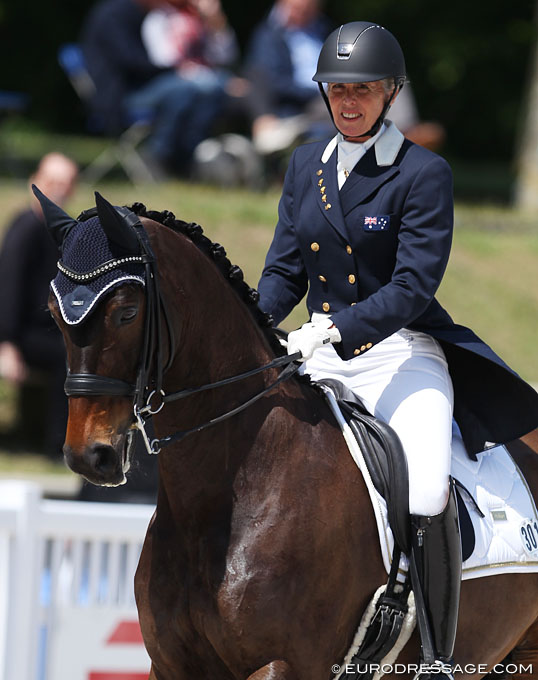 EA's position in relation to Hendra vaccination has not changed. The introduction of mandatory vaccination is not something that the EA supports.
EA is in favour of continuing to work with biosecurity organisations and of supporting cultural change to ensure community and member safety. EA does not believe mandating action is the most effective way to change behaviour.
I have written to the FEI today to make our position clear, and that wide-ranging discussion with its members is critical before any proposal by FEI should be made.
We believe a thorough and consultative process that properly explores the science, the risks and impacts would need to be undertaken.
I urge EA members and supporters to not criticise or target our expert staff or hardworking volunteers on this matter. If you would like further information, please contact biosecurity@equestrian.org.au
Alistair MacKinlay
CHAIR, Equestrian Australia
Related Links
Equestrian Australia and Zoetis End Partnership After Member Complaint
Warwick Vale Resigns as Chair of Equestrian Australia Board
Equestrian Australia Postpone Decisions on Hendra Vaccination and Biosecurity Policy
Equestrian Australia Revokes Hendra By-Law
Hendra: The Virus, The Vaccine, The Debate
Equestrian Australia Gives Update on Hendra Vaccination and Biosecurity Policies
Equestrian Australia Welcomes Release of Vaccine for Hendra Virus