France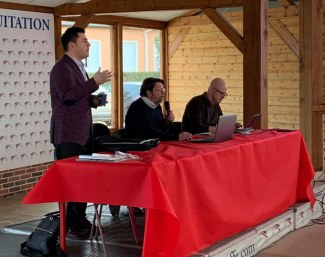 On 11 - 12 January 2020, fifty-five French dressage judges of national to international level met at the federal equestrian park in Lamotte-Beuvron, France, for the annual FFE judges' seminar. 
Emmanuelle Schramm, FFE Technical Director for Dressage, started the seminar with offering an overview of the dressage year 2019, focusing on the high performance level. Judge Lionel Du Tranoy, who is the chair of the Dressage Committee, then presented the new rules and regulations for 2020. 
"The role of the judges is not only to give marks but as to be an official of the federation," Schramm told Eurodressage. "S/he carries the federal sport project on the educational part, especially nowadays with respect for the horse's welfare. We support the importance of training judges, not only for them to follow the mandatory training but also to remain curious and open to knew knowledge, to always take the opportunity to train more than minimum requirement."
The seminar was moderated by French 5* judge Raphael Saleh, who also spoke on various themes, including judging techniques and the coherence of scoring. Video analyses were made of the specific movements and frames of the horses. The kur to music was also discussed.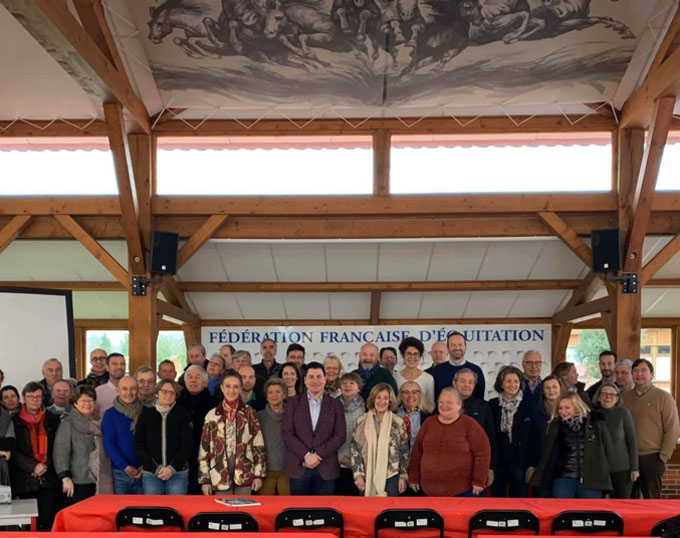 "Raphael Saleh focused his course on practice with a lot of videos and participation from the judges," said Schramm. "His focus was also on freestyle and the way to handle  new FEI rules, which are now also French rules.
Osteopath Yoann Le Foll gave an updates of the latest developments and research in biomechanics and its repercussions for training horses in dressage. 
Related Links
Wust, Keynote Speaker at 2019 French Judges Training Seminar
2018 French Dressage Trainers Seminar in Lamotte-Beuvron
Hans-Heinrich Meyer zu Strohen Returns to Coach French Dressage Trainers