Hanoverian Foal Auction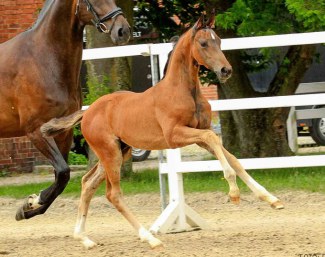 Around 100 pre-selected quality foals will be offered at the Verden Auction Online of the Hannoveraner Verband this weekend.
The finest jumping and dressage pedigrees made up of combinations of promising young stallions and established sires with top dam lines adorn the two collections, which will be auctioned on August 8 and 9 with around 50 foals each in the auction lot in final online bidding duels.
Information, photos, videos and pedigrees of the foals are available at www.verdener-auktion-online.com.
Presentation Streamed Live
On Friday, August 7, the auction foals will be presented live in Verden at 5 pm (CET) for a limited number of prospective buyers. In addition, the presentation will be broadcasted via ClipMyHorse.TV in the livestream.
The auction also offers a broodmare in a class of her own: The Hanoverian premium candidate QUILEA (by Quantensprung - Lauries Crusador xx), in foal to the top sire Vitalis. With catalogue number 87, QUILEA will be auctioned to the high bidder in the second part of the auction lot on Sunday.
Varied Collection
The selection dates were very busy and so the Verden auction team is looking forward to a varied collection. Among the 69 foals with dressage genes, Vitalis has four foals. Eleven more foals carry the genes of the Burg Pokal winner Vivaldi through his sons Valdiviani, Valverde, Viva Gold, Vivino and V-Plus. Fusionist is also causing a sensation with his first foal crop, from which three representatives have found their way into the collection. Several times So Unique foals have already been at the top of past online auctions. In August, two more powerfully moving sons will be presented.
The collection of jumping foals is influenced by Colman: With four foals, the grey stallion, who is always attracting attention with his numerous offspring, is most frequently represented on the sire side. Altogether, the dam lines of 22 foals include participants of the Herwart-von der Decken-Show, which once again underlines the importance of this event.
Register to Bid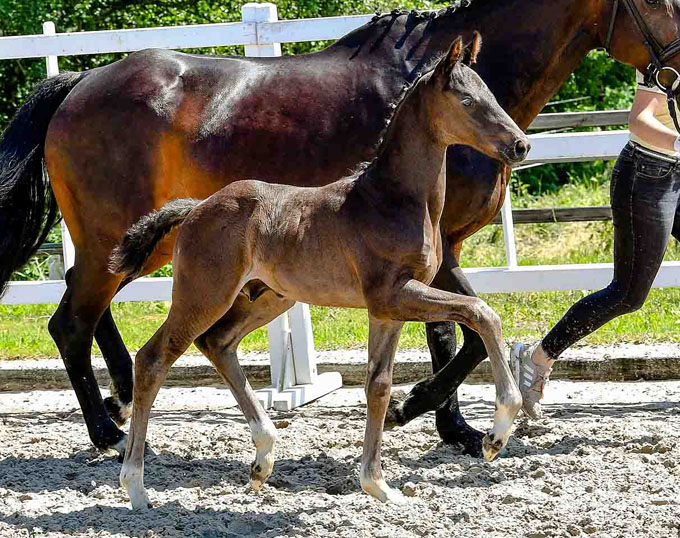 Taking part in the Verden Auction Online is easy as convenient. Just register at www.verdener-auktion-online.com and off you go. Browse through our collection of promising young stars and bid from now on until August 8 and 9, comfortably from home or on the way to your desired horse.
On Saturday and Sunday, August 8 and 9, at 5 pm (CET) the first foals will enter the final bidding duel, the so-called bid-up, in which each additional bid extends the bidding period by another 3 minutes. The second foal starts at 5.03 pm, the third horse at 15.06 pm, and so on.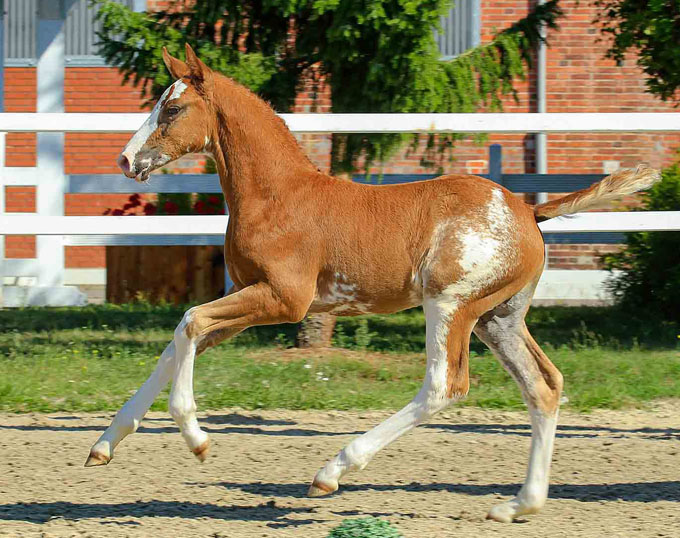 Quasimodo van de Molendreef x Grosso Z