Sweden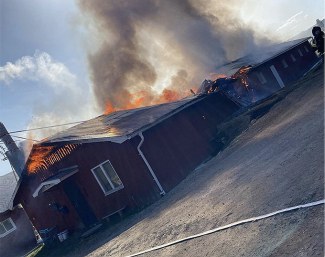 A fire broke out on Friday 16 April 2021 at the Bergakra riding centre, Naturlära Ridgymnasium, in Halsningland, Sweden, and destroyed a stable building. All horses and people got away unscathed. 
The fire broke  out Friday afternoon from a wood chip burner in the garden and spread to the stable building. Fortunately no horses were inside at the moment of the fire and thanks to quick intervention, the tack was saved from the tack room.
Sigrid Bergakra spoke with the Swedish equestrian magazine Ridsport: "It feels heavy now, but we will manage this too. We have it quite under control, all horses are out and calm with food and water in the pastures and I, the children, my brothers and employees are dealing with different solutions, while the fire brigade from several different municipalities are the heroes. They extinguish the fire and try to prevent further spreads."
The family announced the news on social media themselves to avoid speculation, but asks not be contacted at the moment.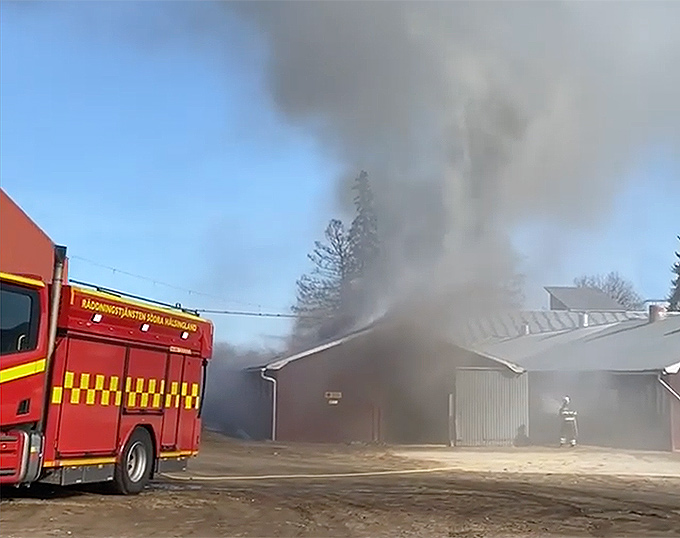 "We want to be transparent about what is happening and therefore made a statement to Ridsport and on our social media to avoid as many questions as possible right now. The main thing no one was hurt, the rest we have to think about in the next stage," said Sigrid.
"Bergåkra Gård" is a family farm that for generations has been farming with cows, pigs and horses. Since the 1960s there is a big focus on horses and the yard runs in a self-sustaining way with own horse feed and open pastures.  Sigrid and Bengt run the yard, while daughters Cecilia, Emilia and Olivia are keen dressage riders. Especially Cecilia has been competing internationally up to Under 25 Grand Prix level. 
Related Links
Swedish Young Rider Cecilia Bergakra Hospitalized with Viral Infection
Sandgren and Berglund Bergakra Win 2018 Swedish Pony and Children Championships