Bits 'n Pieces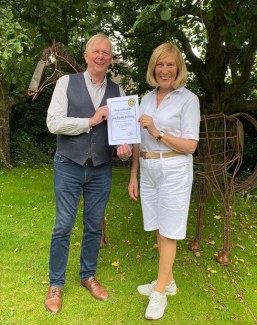 Former international dressage judge Angelika Fromming has been decorated with the Honorary Needle by the German Federation for Professional Riders (BBR) in celebration of Fromming's 80th birthday. The Honorary Needle is bestowed in recognition of life time achievements. Angelika Fromming has been an instructor at the BBR, teaching History of Equitation to upcoming young equestrian professionals in Warendorf. She has also trained upcoming judges and has been a regular speaker at clinics, seminars and training sessions. "She is an enrichment and has first class competence," said BBR chair Hannes Müller. "She has always supported us with expertise and humanity., not only as a top teacher."
Danish international pony rider Maja Leth is bravely battling cancer.  In April 2021 the then 16-year old Leth was diagnosed with stomach cancer and underwent surgery. At the time the doctors said she did not require any further treatment but three months later, it turned out that the cancer has spread and she now needs to do chemotherapy. "I was hospitalised (on 24 June) and given chemo till Monday and then Tuesday I was able to go home," the brave Leth wrote on Instagram. "It's been hell but at least 1/4 is done and I have the most supportive team around me so I know I'll be able to get through it. I've felt horrible since getting home, but yesterday I was finally able to get back in the saddle!" Stay strong !
Severo Jurado Lopez and his girlfriend Annika Damrau welcomed their first child together, daughter Paula, on 1 July 2021. The brand new dad rushed straight from the hospital to the airport to fly to Belgium to ride on 2 July in the final Spanish Olympic selection trial at the CDI Grote Brogel, where he most likely has clinched an Olympic team spot. 
Japanese 2016 Olympic team rider and 2018 Asian Games team gold medal winner Akane Kuroki got engaged on 2 July 2021. The 41-year old rider, who splits her timing between riding in Europe and assisting in the retirement home business of her family in Japan, said yes to her partner, who works in a real estate company. He proposed with a Harry Winston eternity ring. Congratulations !!
Sofie Lexner, head rider at the Swedish Christinelund Dressage, can rejoice over another addition to her barn. The Linden Urnes family, who purchased Janeiro Platinum at Helgstrand Dressage last year, went shopping again and acquired the 6-year old KWPN bred Kingston (by Apache x Diamond Hit). The dark bay was originally owned by the Swedish Stall Sathalla, who were also the discoverers of Jovian. Helgstrand purchased Kingston, put it in training with Eva Möller, and now sold it to Christinelund. 
German Grand Prix rider Victoria Michalke got married to her fiancé Denis Nielsen on the weekend of 2 - 4 July 2021. Nielsen proposed in November 2019 and the wedding was originally scheduled for January 2021, but corona has thrown a spanner in the works. Nielsen is an international show jumper and the couple runs Gut Daxau together.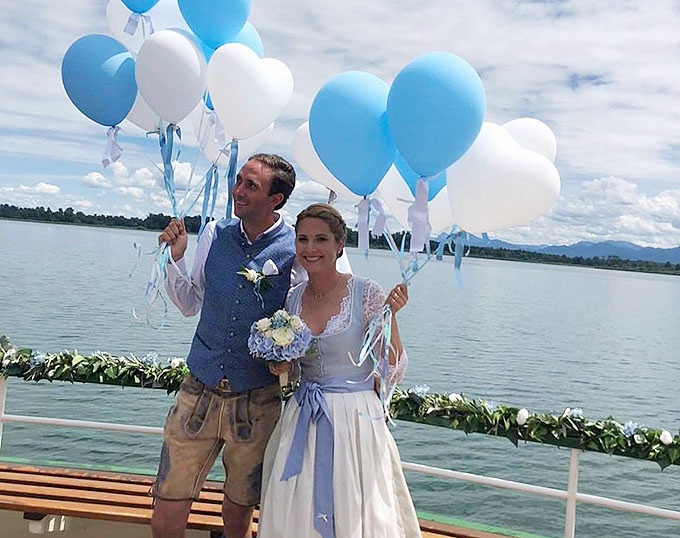 Julia Hession of Woodland Equestrian Sligo in Ireland died unexpectedly on 8 July 2021. A stalwart of Midland & Western Region and a Dressage Ireland Board member for several years, Julia was an advocate for the Traditional Bred Irish Horse and a annual sponsor of the Highest placed Irish Draught horse at each level at The Dressage National Championships. She was mother of GP rider Simone Hession. "A breeder and skilled horse woman who was always willing to pass on her knowledge to young aspiring breeders and riders. To those of you who didn't know Julia she was always full of life, up for the craic, loved everything equestrian, never wasted a minute and even wrote a local history book some years ago while recovering from an accident," said  Marguerite Kavanagh, chair of Dressage Ireland