Denmark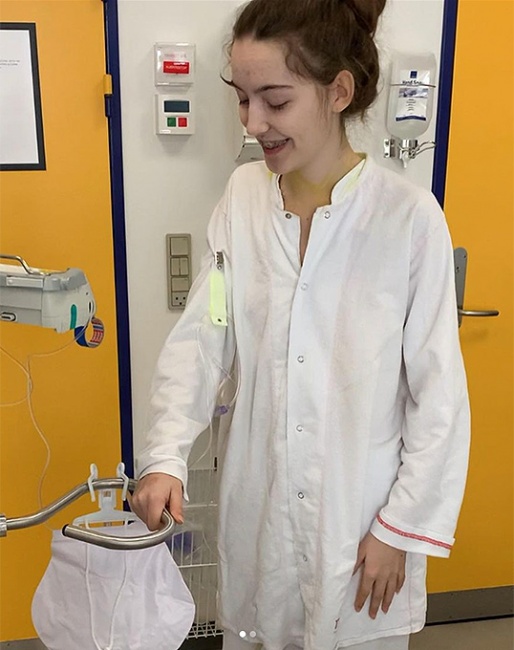 Two weeks ago, Danish junior rider team member Maja Emilie Leth was diagnosed with stomach cancer. A rapid intervention from the doctors is giving her hope for a speedy recovery and a future back in the saddle.
"A Very Unreal Experience"
Two weeks ago Leth was taken to the hospital with stomach pain.
Doctors discovered a tumour in her stomach, which turned out to be cancerous.  A few days later she was successfully operated on and the entire tumour was removed with no metastasis detected.
"It feels extremely unreal and it took some time for it to really seep in," Maja told Ridehesten. "Everything has gone so fast, so fortunately I've had not had too much time to ponder on things."
She added, "luckily it doesn't seem to have spread and the surgery went well, so we are staying very positive. It's a very unfortunate situation but I'm glad to have the most amazing support from my friends and family and I can't wait to get back in the saddle!"
The 16-year old Leth will hear this week if a further course of treatment, including chemotherapy, will be needed.
"Presumably I must have chemo, to ensure that there are no spreads," she explained. Fortunately the message came in today she would not need follow-up treatment.
"We spoke to the doctors yesterday and they said that I wouldn't need further treatment," Leth told Eurodressage. "I'm very excited about it!"
Danish Team Rider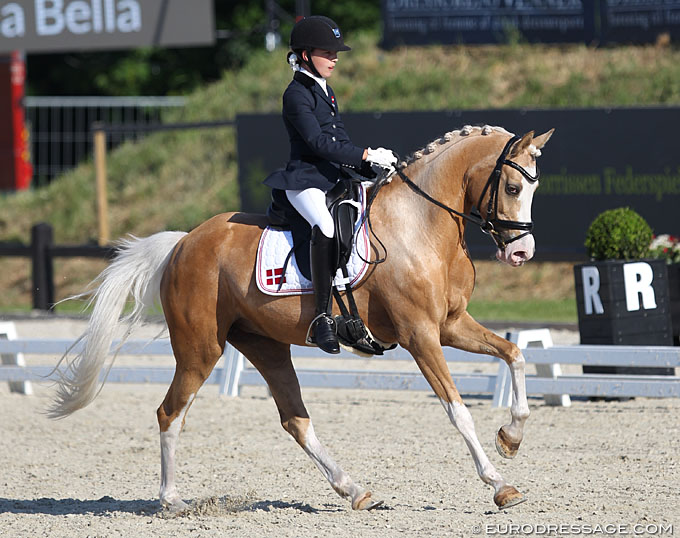 Maja Emilie Leth started her international career as a dressage rider on ponies in 2017. 
Aboard Goldfever Hella Bella (by Triple Trees Prince Perfect x Diamant II), she won team silver at the 2018 European Pony Championships and individually she placed 9th. 
In 2019 she made the transition to horses and junior level with Stasia EG (by Stedinger x Akinos) and was re-selected on the Danish team for the 2020 European Junior Riders Championships in Budapest, where she won team silver and finished 16th in the individual test. 
Hopeful for the Future
Maja recently got two new horses to ride. In the autumn of 2020 she began competing Nairobi Melody (by Hotline x Schwadroneur) for the Mejlgaard family and in 2021 the Leths purchased a new horse, a dark bay gelding nicknamed Larry.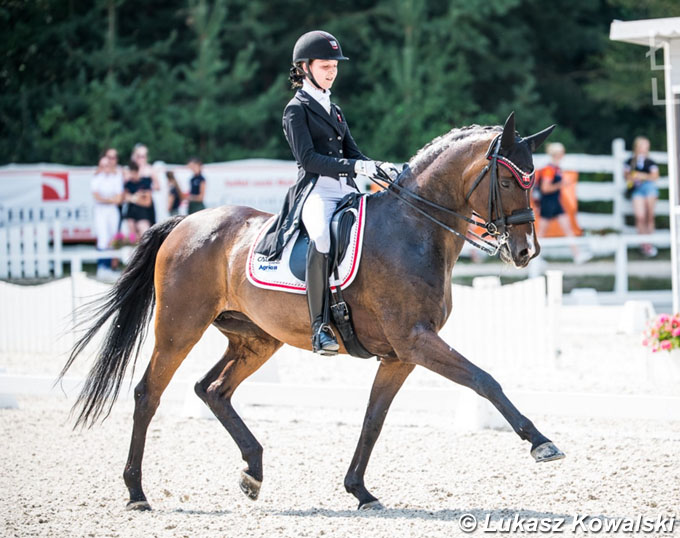 "I'm so looking forward to getting back on my new horse Larry again," Maja told Ridehesten. "I got him at the end of January, and it has been so cool to develop with him."
She concluded, "I think my mindset has become much more positive from this experience. This situation here is really one that makes you grateful for what you have. In the coming years, I dream of competing at the European Championships again and representing Denmark on the international stage."
Photos © private - Astrid Appels - Lukasz Kowalski
Related Links
Jana Lang and Baron Take Lead in Team Test at 2020 European Junior Riders Championships
Danish Teams for 2020 European Youth Championships Announced
Yde Helgstrand and Rørbæk Silfen Win 2019 Danish Junior/Young Riders Championships
Danish Team for 2018 European Pony Championships Selected
Leth, Jespersen, Nilausen , Gulli, Ljungkvist, Telde Win Gold at 2017 Nordic Baltic Championships