Great Britain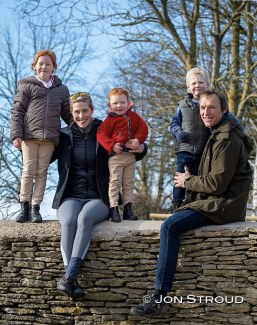 Laura Tomlinson (née Bechtolsheimer) has announced that she is happily expecting baby number four.
The 2012 Olympic bronze medal winner has still set her sights on British team selection for the 2021 European Dressage Championships in Hagen in September and for the 2022 World Equestrian Games in Herning. 
"Mark and I are nervously and excitedly expecting our 4th child later this year," she said. "With regards to the Euros, it's a little too early to say if I will still be competing then but I plan to continue to ride and compete for as long as I feel comfortable and my Dr is happy! I will certainly be looking to be ready to campaign next season with my sights on the World Games as I have two great horses at the moment who are just coming into their prime."
Laura Bechtolsheimer has three older siblings herself, Felix, Gotz and Till.
"Being the fourth of four children I know the joys of being a team and we are so happy to give this to our children. I feel very lucky to have the support around me that makes it possible for me to be the type of mother I want to be and still compete at top level,"
Laura and her husband, polo player Mark Tomlinson, are already parents to Annalisa, Wilfred, and Hanni.
Photo © Jon Stroud
Related Links
Laura Tomlinson Gives Birth to Third Child
Laura Tomlinson Gives Birth to Second Child
Laura Tomlinson-Bechtolsheimer Gives Birth to Baby Girl