Germany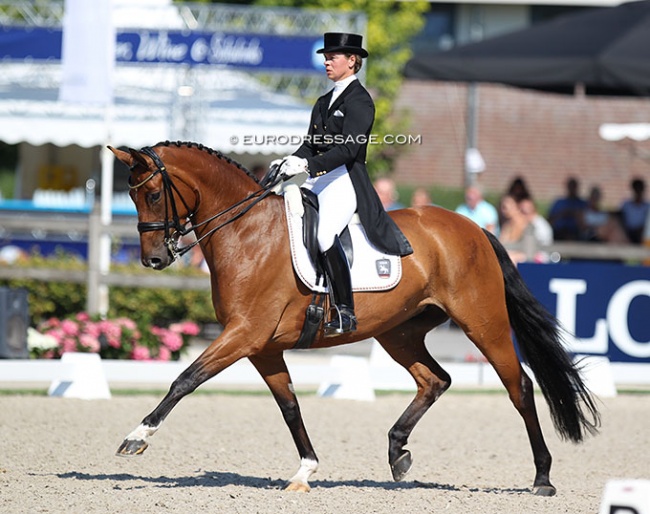 Wolfgang Stritzke and Bettina Schellin of Stall Tannenhoff in Wedel, Germany, said goodbye to their principal rider of 23 years, Martin Christensen, but have their eyes firmly gazing forwards at a future with new riders at their base.
"We changed our Tannenhof system and our target is to be still successful and support the sport," Wolfgang Stritzke told Eurodressage. 
State of the Art
The enthusiastic, dressage-loving couple is vigorously embracing its new chapter with a new team after having refurbished their entire yard to bring it up the highest standards for the demanding equestrian professional.
Stall Tannenhof, located near Hamburg, was fully renovated two years ago into a modern, state of the art facility with aqua-trainer, paddock stalls, horse walker, gallop track and much more. 
A New Chance
In mid December they saw their head rider, Martin Christensen, leave after a 23-year collaboration.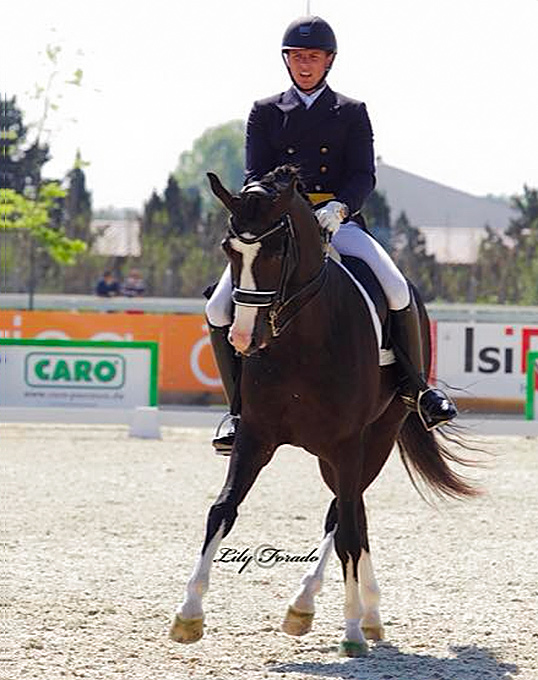 "We were really surprised about his move to Etzer Hof," said Wolfgang. "He was nearly a part of our family, bur he is free to do what he wants. We are happy to take a new chance with young motivates riders."
Since one year, the 32-year old Spaniard Alvaro Alminana Poquet has been riding at Tannenhof and has now taken over the head position. He is assisted by Finnish Sari Uimonen for the daily care of the 12 horses, in addition to some clients' horses. 
"They are responsible for our horses and we will be active in sport as well as in breeding," he said. "We are building a new team with Alvaro and Sari. They are supported by our grooms and Alvaro will be training with Wolfram Wittig. We are very happy and if we have a bit of luck, we'll be able to reconnect to where we were. The quality of the young horses is there."
Horse Power
Stable Tannenhof has always had serious horse power in the barn.
Over the past two decades they have bought auction price highlights such as Walkie Talkie (by Weltruhm x Donnerhall), Bacchus von Worrenberg (by Belissimo x Calypso II), Santander (by Sandro Hit x Weltmeyer), and AC-DC (by Apache x Florestan), as well as Bundeschampion Samira (by Sandro Hit x Rockwell),  Aribo (by Acord II x Admirano), Weissager (by Welt Hit I x Onyx), Eviva (by Estobar). Furthermore they secured Lone Jorgensen's Grand Prix horse FBW De Vito for Christensen to compete at international top level between 2014 and 2017. 
At the moment the 10-year old Westfalian AC-DC is in training with German Grand Prix rider Kira Wulferding, who is also producing their 2018 World Young Horse Championship finalist Brianna (by Bvlgari x Rohdiamant).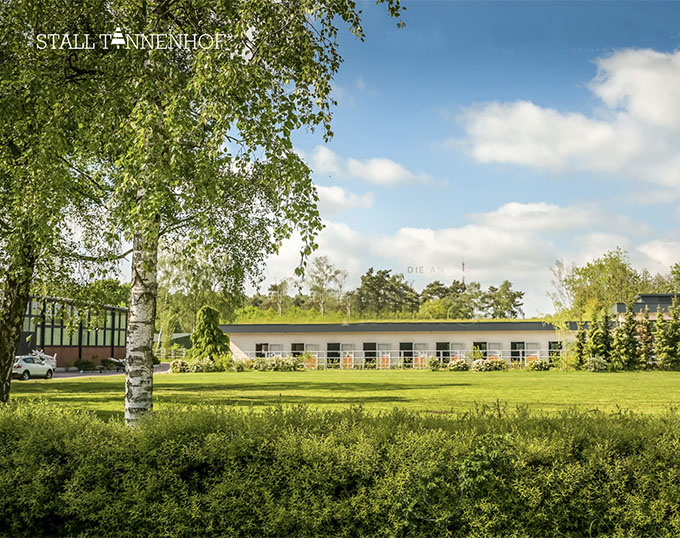 German professional Anna Mitter has Tannenhof's rising 5-year old Manolo (by Morricone x Donnerhall) to ride.
Home Base for Brunkhorst and Kronberg Jensen
With ample space to house independent professionals, Stall Tannenhof welcomed Danish Bente Kronberg Jensen, who brought eleven horses, and on 1 February 2022 Juliane Brunkhorst will move 15 horses there.
"Juliane Brunkhorst and Bente Kronborg Jensen have leased boxes and will be supporting our team with their experience," Stritzke added.  "Juliane will also be riding two of our horses, On My Way and Belaja."
Photos © Astrid Appels - Lily Forado - private
Related Links
Martin Christensen Leaves Stable Tannenhof for New Future at Hof Etzer Heide
AC/DC, Top Seller of the 2015 Hofauktion Borgmann
Bacchus von Worrenberg, Price Highlight 2008 Verden October Elite Auction
Bundeschampion Fior New Ride for Martin Christensen