Oldenburg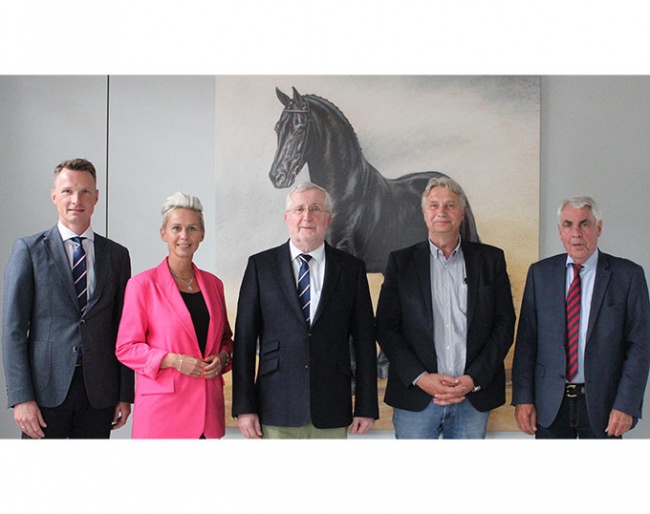 The delegates' assembly of the Verband der Züchter des Oldenburger Pferdes e.V. (OL) has elected: Marco Pundsack succeeds vice-chairman Bodo Willms, while Wilfried Fleming is welcomed as a new member of the board.
At yesterday's delegates' meeting at the Oldenburger Pferde Zentrum Vechta on 23 May 2022, Bodo Willms bid farewell to his role as deputy chairman of the Oldenburg breed society. He is succeeded by Marco Pundsack, who has been a member of the board for many years.
Bodo Willms was elected honorary member of the OL after his many years of service.
Wilfried Fleming was elected to the board. The agricultural engineer has been a member of OL and the show jumping leg (OS) of the German Oldenburg breed society for many years. His passion for horses developed through his family environment and contact with fellow breeders. Retirement allows the successful entrepreneur to further develop, promote and strengthen the OL/OS. with great commitment.
Related Links
Marita Pundsack and QC Flamboyant Win 5-year old Division at 2013 Bundeschampionate
Silvia Breher Elected on GOV Board