Welsh Pony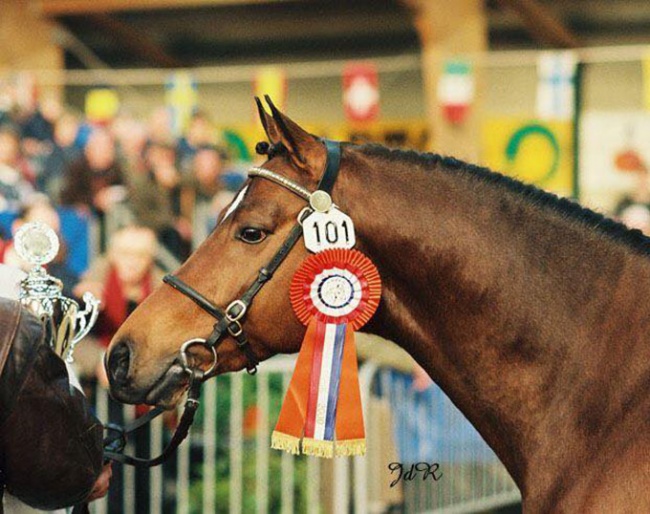 Coelenhage's Purioso, a Welsh pony stallion known for having sired numerous international FEI dressage ponies, has passed away. He was 27 years old. 
Coelenhage's Purioso was a 1995 born Dutch Welsh pony stallion by Coelenhage's Let's Be the Best out of Coelenhage's Lady Primeur (by Ijsselvliedt's Primeur x Radeau xx). 
Leading Dutch Pony Stallion
Bred by Ronald Vrolijken, the stallion was born at Coelenhage stud in Wezep, The Netherlands. 
Purioso was approved for breeding in 1998 at the age of 3 and proclaimed the "Stallion with the Best Trot".
He went on to became National Welsh Pony Champion, before his career in sport started. He did his first shows in Holland under Tinet Schutte.
Denmark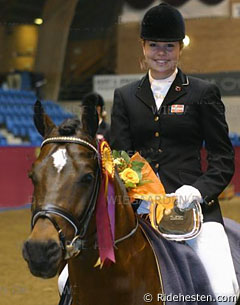 The bay stallion sold to Denmark where he had a successful career at FEI pony level under  Sofie Jeppesen. 
Jeppesen competed the bay stallion at the 2004 European Pony Championships, where she finished third in the consolation finals and fourth with the Danish team They went on to become the 2004 Danish Pony Champions.
In 2006 it was Rikke Böllingtoft's turn on Purioso and she also took him to international shows, including Willandts. In 2011 and 2012 he was shown by  Lise Friis Jakobsen 
Breeding Stallion in Holland
In 2013 Purioso sold back to breeder Ronald Vrolijken and the stallion returned to The Netherlands, where he stood at stud and was a schoolmaster for Vrolijken's daughter Julia. He was presented at shows by Esther Wolf and competed at grassroots level with Julia for a few years before an injury ended his sport career. 
"The last few years he enjoyed his retirement as an old breeding stallion at Stable Brouwer," said Vrolijken. "The girls from the neighbourhood had fun with him as a kids' pony."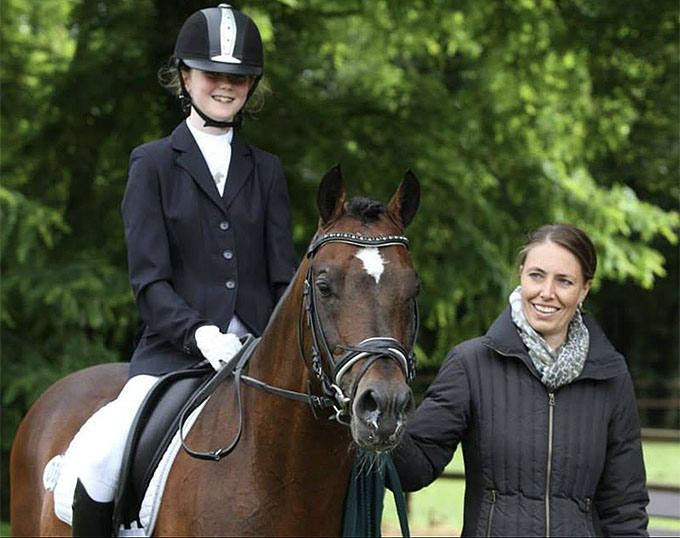 Purioso passed from old age.
Legacy
Coelenhage's Purioso clearly made his mark as a dressage pony breeding stallion. 
His most successful offspring are the two in-bred dressage ponies and breeding stallions Bodo (by Coelenhage's Purioso x Coelenhage's Let's Be the Best) and Jarno (by Coelenhage's Purioso x Coelenhage's Let's Be the Best), who both competed for Sweden. 
Other offspring that has made its marks at international FEI Pony level are Wengelo's Ricardo (Dana van Lierop), Westerhuis Jorik  (Malene Aborg), Prometheus B (Louisa Luttgen, Joanna Tragarz, Chiara Pengg), amongst others.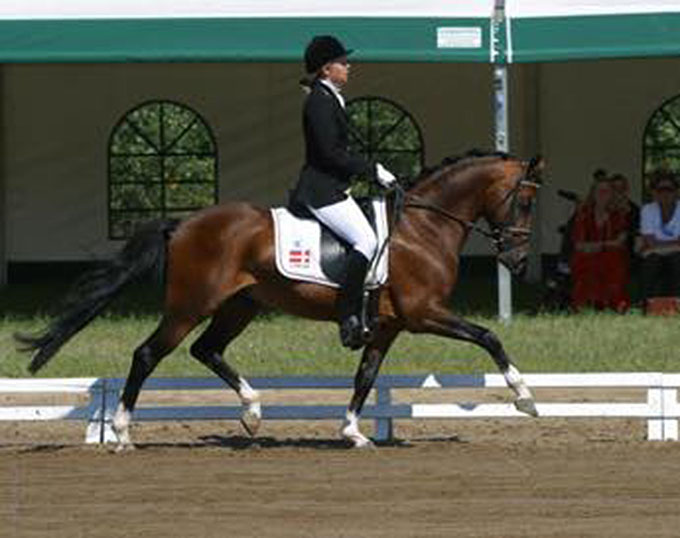 Photos © JDR/private - Ridehesten - private
Related Links
Sofie Jeppesen Wins 2004 Danish FEI Pony Championship
Egholm Hebsgaard Wins 2015 Swedish Pony Championships
Barnestam Olssen Wins 2017 Swedish Pony Championships
Evergreen International FEI Pony Promotheus B Gets New Rider
Photo Report: The Winners Take it All at 2013 CDI Radionkow