Denmark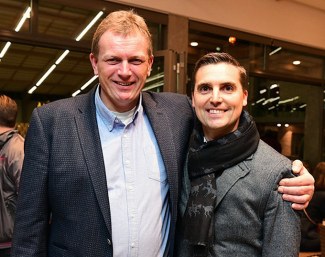 There is no surprise in the announcement today: Blue hors stud's former breeding director Esben Møller has moved to Helgstrand Dressage. 
Møller's sudden resignation from his job at Blue Hors stud on Monday 25 February 2019 - a position which he held for 25 years - dropped as a bomb. However, the subsequent move to Helgstrand not so much.
Esben handed in his resignation effective immediately on Sunday/Monday at Blue Hors and only one day later Helgstrand confirms that they have added Möller to the payroll for his "top expertise for the buying new, promising young horses."
Helgstrand Dressage counts 80 employees spread out over locations in Denmark, Germany, and the U.S.A. 
"We can hardly describe how proud we are that Esben has chosen to apply with Helgstrand Dressage," said Andreas. "He can undoubtedly bring Helgstrand an invaluable knowledge with his incredible vision and good eye for quality when it comes to selecting young horses. At Helgstrand, we therefore look forward to have him help optimize our business. I have great respect for what Esben has achieved over time and I look forward to seeing that we can now make use of all that experience."
Esben Møller has finally spoken for the first time on the big change, as he was unavailable for comment to the press on Monday. 
"I feel that the time has come to try something new after so many years the same place," said Møller. "That's why I'm really happy that Andreas was also part of the idea and I'm looking forward to just concentrating on what I'm really good at. I would like to be out in the field and be there where people are, because this is where I feel at home."
Andreas added, "I was in no doubt for a second when Esben approached us," while Esben further stated, "I have great respect for what Andreas has created and the exciting journey that Helgstrand Dressage is on. I really want to be a part of it."
Related Links
Esben Møller Resigns as Blue Hors Breeding Director Effective Immediately
Ulrik Sorensen Appointed Sport Director at Blue Hors Stud