Van Olst Sales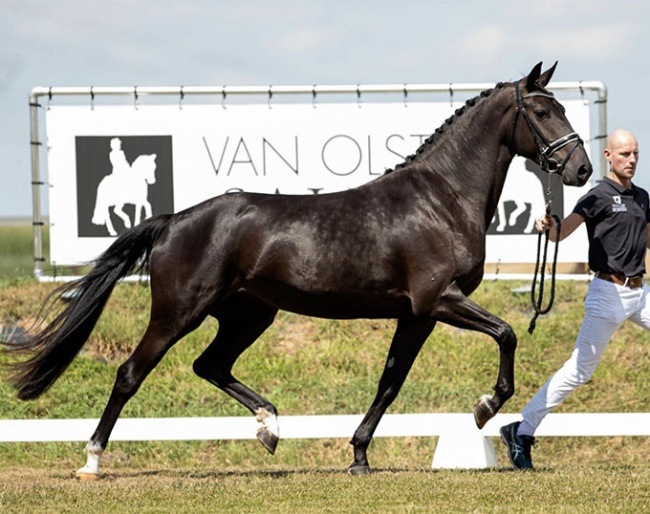 A British buyer secured the young brood and sport mare Madonna T as price highlight in the fourth Van Olst Sales online auction of 2020. 
This auction featured a small collection of five young brood mares, who all achieved the ster predicate and are waiting to be proclaimed Keur. 
The 2020 KWPN Mare Championship participant Madonna T (by Diego x Everdale x Landadel) sold for 35,000 euro to a regular Van Olst client from Great Britain. The mare will stay in The Netherlands to be saddle broken and for the IBOP mare test, after which she can have a foal. 
Dutch clients acquired the 3-year old Mystery Girl (by Negro x Krack C) for 22,000 euro, and Mabel (by Dettori x Lord Leatherdale) for 19,500 euro. They will also be prepared for the IBOP test. 
A German customer acquired the 3-year old Malaila (by Inspire x Florencio) for 14,000 euro. 
Make the Difference (by Johnson x Valeron) did not meet the reserve at 13,500 euro and did not sell. 
The average price for the four sold mares was 22,625 euro. 
Related Links
2020 Van Olst Sales of 3-Year old Decorated Mares Starts Today
Five Decorated KWPN Mares in 2020 Van Olst Sales Mare Auction