Great Britain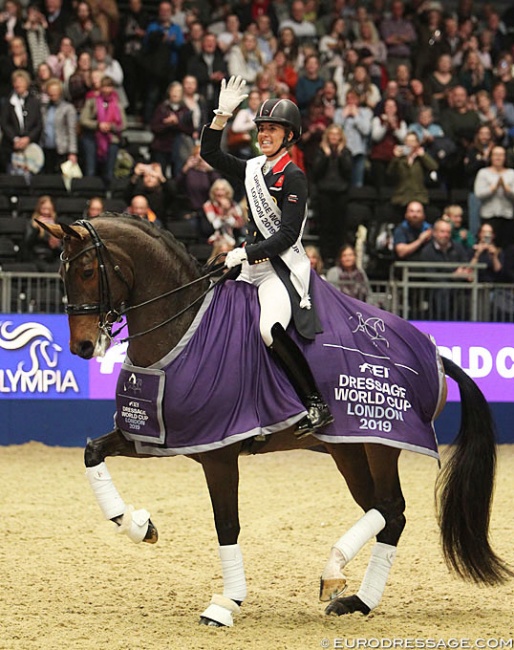 The Organising Committee of Olympia, The London International Horse Show, announced today that with great regret it has taken the difficult decision to cancel the 2020 Show.
Commercial Implications of Corona Measures
"Over the last few months, the Olympia organising team has been looking at multiple scenarios to try to stage the indoor Show with the health and welfare of everyone involved at the heart of that decision-making process," Olympia stated. "Reluctantly, it has been concluded that it is not possible to run the event in December 2020 given the commercial implications of the government social distancing guidelines and the numerous additional Covid-19 safety requirements."
This means that the London World Cup qualifier for dressage, show jumping and driving will not be held in 2020. 
Simon Brooks-Ward, Show Director, said: "My father, together with Clarion Events, started the Olympia Horse Show in 1972 and it has run every year since, meaning that this year would have been our 49th show. My brothers and I have attended every Show and therefore I completely empathise with the sadness felt by our visitors, who will not be cheering, laughing, and clapping in the Grand Hall this year. I also understand the disappointment felt by our competitors, officials, sponsors and particularly our trade stand exhibitors, who would have been particularly looking forward to the Christmas boost that Olympia gives them.
Major Cuts in 2020-2021 World Cup Circuit 
The news of Olympia's cancellation comes in the wake of more indoor show cancellations, including the World Cups in Stuttgart, Madrid and Amsterdam. 
Western European League World Cup shows that are still at a go - at this moment - are Vilhelmsborg (11 - 18 October), Lyon (29 - 30 October), Salzburg (3 - 6 December), Mechelen (26 - 30 December), Neumunster (18 - 21 February), and 's Hertogenbosch (11 - 14 March). 
Photo © Astrid Appels
Related Links
Corona Cancellations: Amsterdam, Nice, Munich indoors
CDI-W Stuttgart Canceled, More 2020 Indoor Competitions at Risk due to Corona Measures
FEI Refinances in Corona Times, More Than 50% of CDI's Cancelled This Year, So Far
Cancelled CDI's due to Corona Virus Clampdown
Dujardin Leads British Whitewash at 2019 CDI-W London World Cup Qualifier
London Calling: Olympia Nicest Indoor Show On the Planet?!