U.S.A.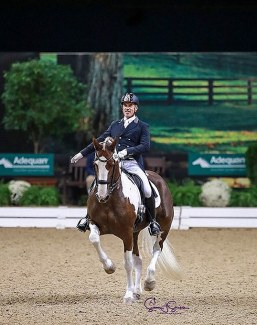 In an open letter to its members, USDF president Lisa Gorretta announced that the 2020 USDF Dressage Finals in Lexington, Kentucky on 5-8 November 2020 have been cancelled due to Covid-19.
"With much regret, yet with my full confidence in the decision, the Executive Board has made the difficult decision to cancel the 2020 US Dressage Finals," said Gorretta. "After seven remarkable, unforgettable years, the curse of the COVID-19 pandemic has struck our Federation's premier national event."
As arguments for cancelling the event, Gorretta lists the following: "the ever-changing picture of the pandemic from state to state, the requirements of the US Equestrian COVID-19 Action Plan to which the Kentucky Horse Park requires strict compliance, the stresses of deep cleaning the premises on the heels of the National Horse Show that would precede the arrival of our dressage horses, and the limitations of what we could provide for competitors, volunteers, and officials with the restrictions placed upon the Park itself."
Any competitor eligible for the 2020 US Dressage Finals, whether by placing or earning a qualifying wild card score, will be allowed to carry over their eligibility to the 2021 event.
"While I understand this seems to be another unfair blow to many who have worked so tirelessly to realize their dreams of competing at the Finals, all is not lost," said Gorretta. "To be deemed "eligible," competitors will still be required to complete a declaration and nomination for 2020."
Read the complete open letter. 
Photo © Sue Stickle
Related Links
Jackson and Gimbel Win Inter I Titles, Tarjan and Koford Win Grand Prix Titles at 2019 USDF Dressage Finals
Amy Gimbel and Michael Bragdall Take FEI Kur Titles at 2019 USDF Dressage Finals
US Dressage Finals Site Search for 2016-2018