FEI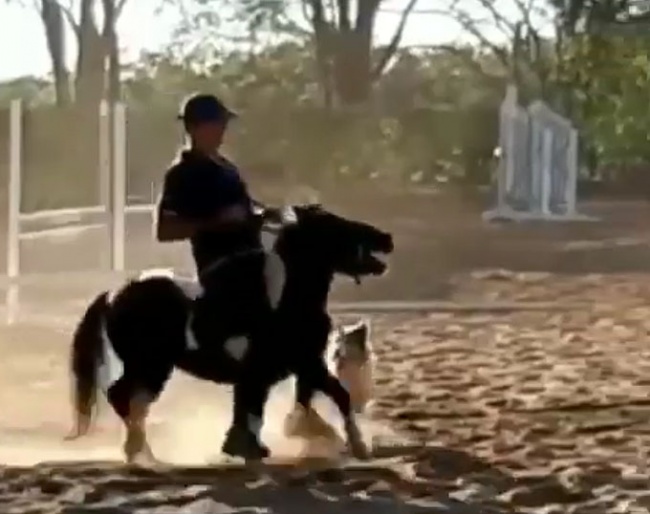 The FEI has opened disciplinary proceedings against Brazilian Dressage Athlete Leandro Aparecido Da Silva following video footage, widely shared on social media, in which he is seen riding and mistreating a very small pony. The athlete has publicly acknowledged that it is him in the video riding his daughter's pony.
Earlier this month, the FEI was notified that the Brazilian Equestrian Sport Tribunal ("Superior Tribunal de Justiça Desportiva do Hipismo Brasileiro") had issued a decision in September that they had no jurisdiction in this case as it was an out-of-competition incident.
As a result, the FEI has opened separate disciplinary proceedings against Da Silva in accordance with Article 30 of the Internal Regulations of the FEI Tribunal for alleged breaches of Article 142 of the FEI General Regulations, which prohibits horse abuse.
In order to ensure the integrity of the ongoing legal proceedings, the FEI will not provide further comment on this case at this time.
-- FEI Press Release
Also read these Eurodressage articles about the abuse case
Brazil NF Pulls Pontius Pilate Move in Leandro da Silva Abuse Case, No Sentence
Brazilian Olympian Leandro Aparecido da Silva Under Investigation for Animal Abuse