Bits 'n Pieces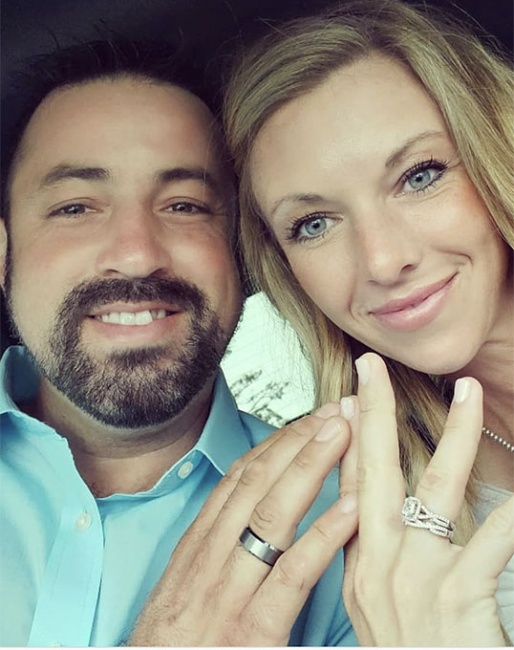 American's former number one Grand Prix rider Laura Graves got married to her long-time partner, Curt Maes. 
The couple revealed the news on social media. "Almost 9 years later, we finally tied the knot," Graves wrote.
Graves and Maes
The 33-year old Graves is originally from Vermont but moved to Florida in the spring of 2009 to work for Anne Gribbons.
Lara met Curt when she was going through a hard time at the beginning of the 2010s
"There came a point where I almost stopped riding," Graves said a 2014 interview with Dressage-News. "I had no money, and was not even able to pay basic bills. I would ride four horses a day, including tack up put away plus barn duties and then at night I bartended/waitress to try to make ends meet. Eventually I couldn't afford to show or take lessons. I had no enthusiasm to train and I couldn't see a way forwards. I thought my horse wouldn't care if he was in a field and I was basically ready to finish with the dream. Then I met my boyfriend, Curt Maes. He was living on a farm, and he said, "Move in. I will fix up the barn for you and you can start your own business." I did."
The couple is based in Geneva, Florida. Maes is an avid hunter.
As of 2016 Curt Maes is entered as co-owner of Laura's top ride Verdades in the FEI database.
America's Number One
Graves has been America's number one Grand Prix rider since 2014 aboard the KWPN bred Verdades (by Florett As x Goya).
Purchased off a video from Dutch dealer Eugene Reesink, Verdades launched Laura's international dressage career. The pair won team bronze at the 2016 Rio Olympics, team and individual silver at the 2018 World Equestrian Games in Tryon and finished second three times in a row at the World Cup Finals (2017-2019). At the 2015 World Cup Finals they were fourth.
She is one of very few riders that was able to beat Isabell Werth at a major competition or championship. She did so in Aachen 2017 and 2018, and at the World Cup Finals in 2018. A second Olympics was not left in Verdades' tank and the horse was retired from sport in January 2020 after not having competed for nine months.
Graves has no immediate successor for Verdades in the pipeline, but recently secured the ride on the 7-year old SenSation HW (by Sunday x Dancier x Lanthan x Aragon). 
Related Links
Laura Graves Retires Verdades from Sport
Graves Notches Two, Beats Werth in 2018 World Cup Finals' Grand Prix
Graves and Verdades Work to their Strengths and Win 5* Grand Prix at 2018 CDIO Aachen
Laura Graves Beats Isabell Werth in Grand Prix Special at 2017 CDIO Aachen