Sweden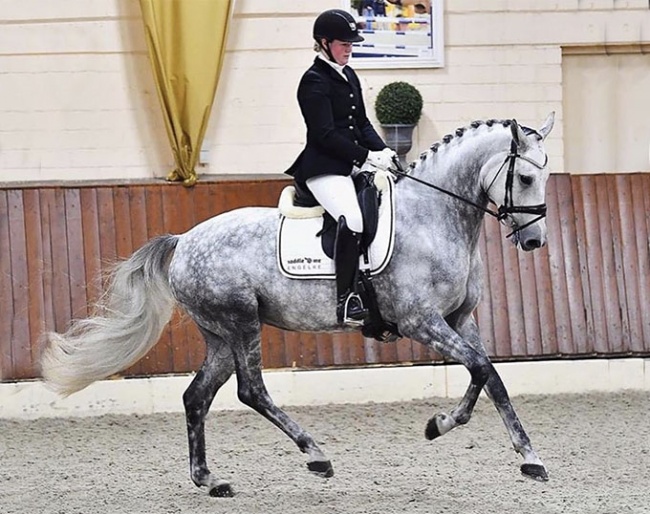 The Swedish equestrian federation and Swedish warmblood society have announced the long listed horse-and-rider combinations that could represent Sweden at the 2020 World Championships for Young Dressage Horses.
The event will be held in Verden, Germany, on 9 - 13 December 2020. 
As the Swedish Warmblood society is one of the bigger breed societies in the world, it gets allocated four slots per age category. Yesterday the federation announced the long list with six horses for the 5 and 6-year old category and 3 horses for the 7-year old division.
The definite entries have to be sent to the FEI on 16 November
The Swedish long listed horses for Verden are:
5-year olds
First Lady VH - Jacob Nörby Sörensen (by Fürstenball - Cashmir, breeder: Västra Hoby - owner: Lexner Jonsson)
Mr Gray VH - Jessica Lynn Thomas (by Grey Flannel - Dalwhinnie, breeder and owner: Västra Hoby)
Quercus - Yvonne Österholm  (by Quaterback - Don Schufro, breeder: Per-Arne Persson, owner: Yvonne Österholm)
Sorbet - Malin Wahlkamp Nilsson (by Fürstenball - Don Primero, breeder and owner: Peter Ljungcrantz)
Söråseles Amber - Ida Hellström (by Ampere - Fürst Heinrich, breeder and owner: Stall Söråsele)
Vividus QRE - Anders Sjoebeck Hoeck  (by Zaladin MI - Don Charly, breeder: Christian Påhlsson - owner: Tina and Christian Storm)
6-year olds
Bowmore VH - Sandra Sterntorp (by Skovens Rafael - Akribori, breeder: Torsten Hansson - owner: Västra Hoby )
Buskhagas Dasras - Filippa Norrman (by Desperado - Blue Hors Zack, breeder: Buskhaga - owner: Kattis Ridcenter)
Demand - Yvonne Österholm  (by Ampere - Don Schufro, breeder and owner: Per-Arne Persson)
Springbank II VH - Bettina Jeager (by Skovens Rafael - De Niro, breeder: Västra Hoby - Västra Hoby, Helgstrand Dressage, Tina Hennix)
Zelfie - Anna Svanberg (by Zaladin MI - Prestige VDL, breeders: Jeanette Joelsson & Per Jansson - owner Bianca Hermann)
Zenit - Mia Runesson (by Zuidenwind – Don Schufro, breeder and owner Gränsbo Stuteri)
7-year olds
Bergsjöholms Valbonne - Patrik Kittel (by Blue Hors Zack – Epson, breeder: Marita Strauch  - owner Patrik Kittel & Masahiro Kosaka)
Darthula VH - Sophia Skobe Rosén (by Dalwhinnie – Corrado WL, breeder Västra Hoby - owner Stall Säthälla)
Shizeido GJ - Madelene Engelke (by Sezuan – Danzas, breeder: Gustaf Johansson - owner Madelene Engelke)
Related Links
Three Swedish Horses Pre-Selected for 2020 World Young Horse Championships
Eurodressage Coverage of the 2020 World Championships for Young Dressage Horses