Bits 'n Pieces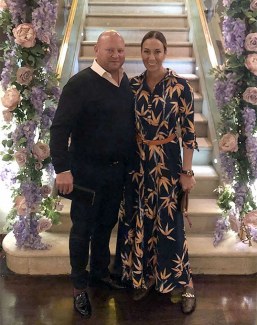 British Bret Willson and his fiancée Rosie Moreton-Deakin are expecting a baby due 13 June 2021. The Gloucestershire/Herefordshire based pair have been a couple for five years. Willson is a dressage horse dealer, while Moreton-Deakin (38) is a national level dressage rider trained by Carl Hester. Rosie last competed in 2015 with the Trakehner stallion Kaiserdom, as well as with Duke De Niro before he sold to Belgium as a young riders' horse for Antonia Arl. 
The German dressage rider Alex Vodermair has joined the Eva Möller's team at Gestut Famos in Syke, Germany, now known as Helgstrand Germany. Vodermair has been living and working in Sydney, Australia, where she has been training with New Zealand's Grand Prix rider John Thompson. She came home to Germany in October for a 6-month stay and had originally planned to return down under.  The new job at Helgstrand could have changed those plans though ....
Zenta Vinther has been hired as the resident vet of Helgstrand Dressage in Vodskov. Vinther is a veterinarian who is specialized in reproduction and the last 2,5 years she has been part of Højgård equine clinic in Uggerhalne. With more than 500 horses dispersed the three facilities in Denmark, Germany and the U.SA., the need arose for a permanent vet. 
Ridehesten reported that Anna Kasprzak has purchased two new 5-year olds. After being tipped by her former riding instructor Ulrik Clemensen, Anna acquired the German bred mare RGS Finest Alegra (by Finest x Ampère) and the Danish warmblood gelding Everian L (by Everdale x  Hochadel, who was previously ridden by Ewa Maslanka, and who is a half brother to Spanish young riders' team horse Farnham L (Sergio Morón Basoco).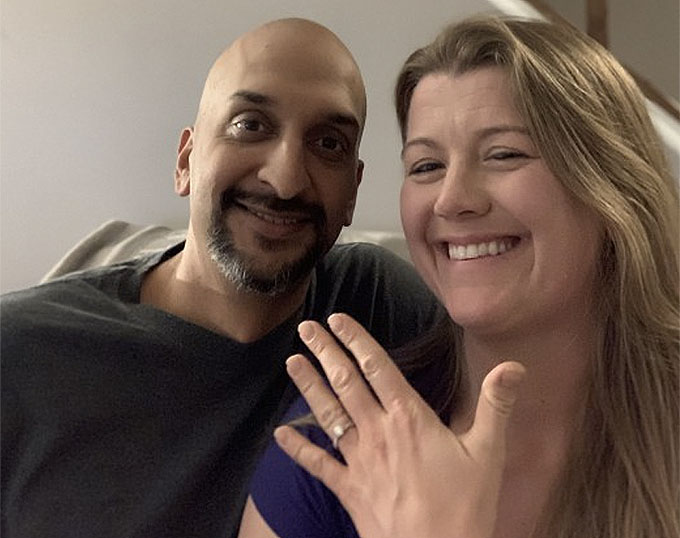 American Grand Prix rider Lauren Sprieser (36) got engaged to her partner of four years, Ravi Perisastry. Sprieser met Ravi, an Indian engineer, through a dating app and after a first date at a pizza place they gave each other a try. Four years later Ravi poppoed the question on 3 December 2020 and Lauren said yes. The wedding is planned for the spring/summer of 2022. Read about Sprieser's engagement in her column in the Chronicle.
American dressage horse breeder Wendy Winett Costello passed away on 4 December after a brave battle against cancer. Based in Stevenson, Maryland, she ran Kent Island Sporthorses with her husband Martin Costello. A graduate in Education, Art History, Psychology at George Washington University, Costello stood two stallions, Donavan (by Derwisch x Argentan) and Rosall (by Rosario x Akzent II). She leaves behind her husband Martin, two children  Adam and Jill and grand children.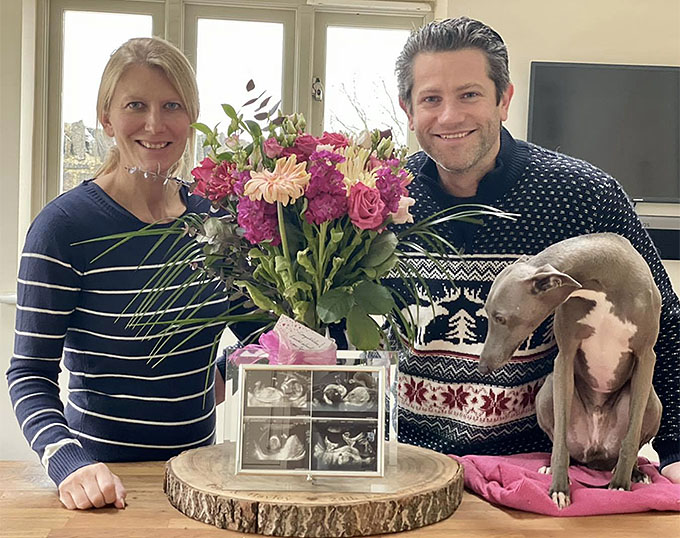 British international Grand Prix rider Hayley Watson-Greaves and her husband Paul Logan are expecting a baby girl in mid April 2021. The couple announced their pregnancy on Facebook. The 37-year old Watson-Greaves, who was the 2017 British Grand Prix champion and 2018 World Cup finalist on Rubins Nite, has already scaled back on her riding, just riding her two upper level trained horses. The youngsters have been allocated to student Kayleigh Poole, according to Horse & Hound. Watson-Greaves and Logan have been a couple for twenty years and got married in February 2018.