Switzerland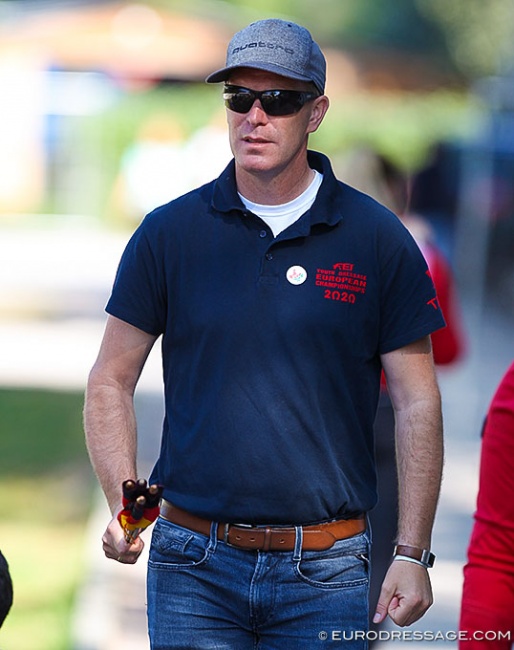 Oliver Oelrich, a German Grand Prix rider and former German Youth Team Co-Trainer, has been signed as Switzerland's new National Dressage Team Trainer. 
The 48-year old Oelrich will begin his new job on 1 January 2021. 
Oelrich will be the Grand Prix team trainer for the elite and Under 25 riders, as well as support Heidi Bemelmans in the training and guidance of the Swiss youth riders. 
Change of Guard
The past decade, members of the technical dressage staff at the Swiss equestrian federation has been coming and going as if through a revolving door. 
In March 2020  Geneviève Pfister resigned as Swiss dressage chef d'equipe and team captain for the senior and Under 25 squads. This autumn, British Grand Prix rider Gareth Hughes resigned as Technical Advisor for the Swiss elite dressage riders.  Evelyne Niklaus filled up the vacant post ad interim.
While 2019 was a year of more peace and quiet at the top of Swiss dressage management, in 2018 Marlyse Schatzmann resigned as Swiss Dressage Sports Chef after just nine months on the job. In March that year Martin Wyss stepped down as dressage technical director, in 2016 Nicola Heyser-Burger resigned from that same position, and in 2014 Christian Plage quit as sport chef. 
Change in 2021
Aiming for change in 2021, the Swiss Equestrian Federation held several big discussions on how to proceed and agreed that one National Dressage Team Trainer could bring relief and progress. After evaluating several training sessions with the squad riders, the dressage committee signed Oliver Oelrich.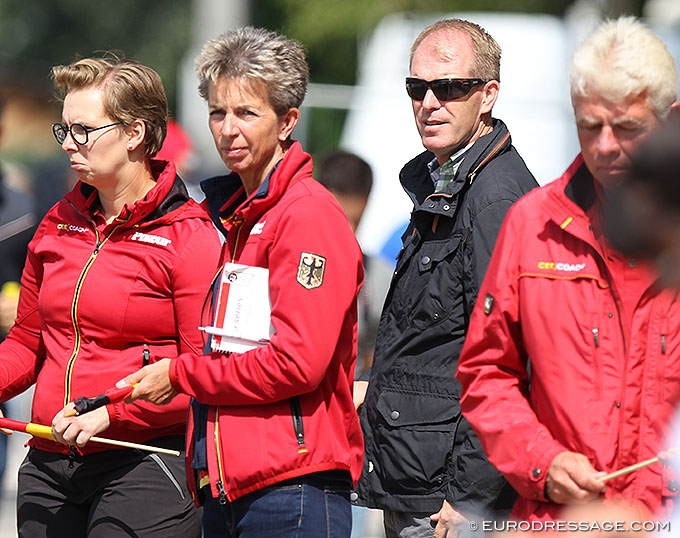 "The (Swiss) dressage management team analysed the situation in various closed sessions and decided to appoint a national dressage trainer for everyone to ensure the further, successful development of top dressage sport," said a spokesperson of the Swiss Equestrian Federation.
Natascha Renfer, who heads the Swiss Dressage Committee is thrilled with Oelrich's appointment. "By filling the post with this proven equestrian personality and by starting with a new concept, we make a new start," she said. "Now we still have to fill the positions of team captain/chef d'equipe."
Oelrich's appointment brings new perspective for the German who resigned as German Youth Co-team trainer in 2019 when he heard that his contract would not be renewed in 2020. Since 2002 Oelrich has been running his own training and sales stable in Lengerich, Germany.
Photos © Astrid Appels
Related Links
Geneviève Pfister Resigns as Swiss Dressage Team Captain
Will Swiss Dressage Disappear into Insignificance? A Podium Discussion on the Future of the Sport
Schatzmann Resigns as Swiss Dressage Sport Chef, Kroll Family Ends Sponsorship
Martin Wyss Steps Down as Swiss Dressage Technical Director
Nicola Heyser-Burger Resigns as Swiss Dressage Technical Director
Wyss and Pfister Join Swiss Equestrian Federation's Technical Dressage Staff
Christian Plage Speaks on Sudden Resignation as Swiss Dressage Sports Chef
Plage and D'Arcis Resign from Position at Swiss Equestrian Federation
Jurgen Koschel Resigns as Swiss Dressage Team Trainer
Jurgen Koschel, Chef d'Equipe of Swiss Dressage Team