Poland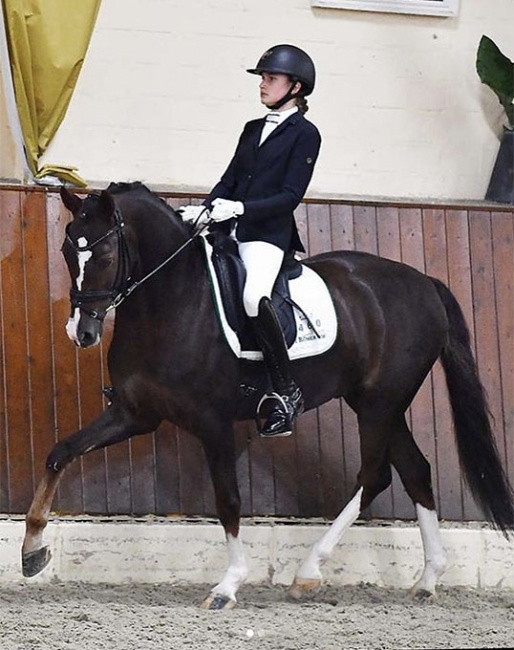 German FEI pony rider Veronica Pawluk has declared for Poland and will be competing as of 2021 under the Polish flag.
The 13-year old Veronica has dual citizenship but will be aiming for Polish team selection with the European Pony Championships as ultimate goal. 
Three Irons in the Fire
Despite corona, competitions in Germany remained to go almost in full swing in 2020. Aboard the 8-year old Golden Diamond W (by Hesselteich Golden Dream x Danny Gold) Pawluk became the 2020 Rhinelander Developing Pony Rider Champion and earned silver at the 2020 German Developing Pony Rider Championships in Darmstadt. 
Pawluk has three ponies to ride: Golden Diamond W, the 10-year old Tackmann's Giotto (by Hesselteich Golden Dream x Valiant Starlight), and the 13-year old Weser Ems gelding D'Artagnan (by FS Don't Worry x Viktoria's Colano x Constantin).
The latter pony the family acquired in September 2020 right after the European Pony Championships. Under Danish Liva Addy Guldager Nielsen D'Artagnan won team gold and double silver at the 2019 European Pony Championships and team silver at the 2020 Euros.
Polish Connection
The Polish equestrian federation extended the offer to ride for Poland through its youth team trainer.
"We came in contact with the Team trainer Andrzej Sałacki and he was very supportive and just gave me and my family the feeling that we are in good hands," Pawluk told Eurodressage.
Veronica will now join the Polish delegation of which only two riders are currently squad listed at the moment: Ann Van Den Broeck (Langtoftegard Leandro) and Weronika Lewandowska (Hojvejs Casmir).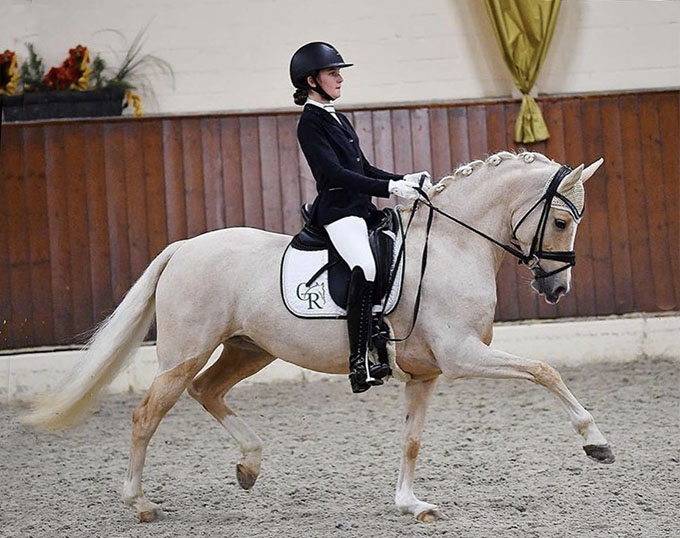 Pawluk has a strong connection with both her parents being Polish and her grandparents still living there. 
"I occasionally visit my grand and great-grand parents in Poland and also have friends living there, but I unfortunately could not visit them in 2020 because of corona," said Veronica, who grew up in Germany. "I hope that it will change this year and hope my grandparents can come to visit me when I compete in Poland, that would be so cool!"
The path to team selection for the European Pony Championships will be unencumered through Poland, but while German pony team selection is the hardest in any European country with a large group of riders rivalling each other. By declaring for Poland, Pawluk will lose some of the perks as a German pony rider. 
"I won't be able to receive official training in Warendorf or compete at shows like the German Youth Championships or Preis der Besten, but hopefully I will be there to cheer for my stable mates," said the happy Veronica. "I am looking forward to an exciting show season with my ponies."
Photos © Ruchel
Related Links
Mia Allegra Lohe Wins 2020 German Developing Pony Rider Championship
Danish Medal Pony D'Artagnan Sold to Germany
Polish Dressage Squads for 2021 Announced