Physiotherapy - Chiropractic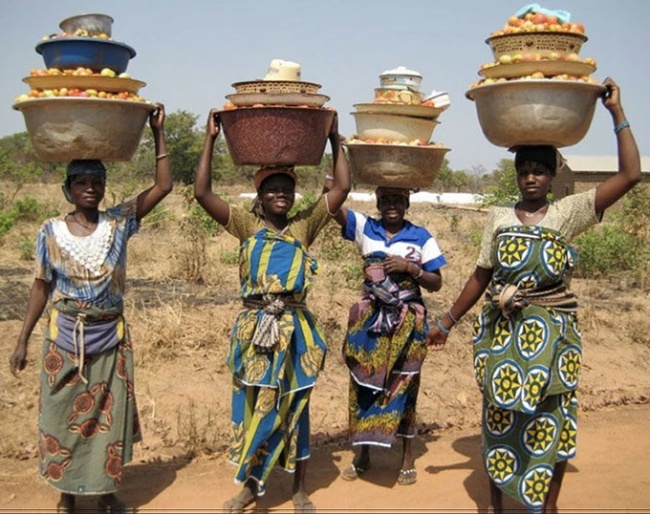 A new "Dave Thind Method" class series has been designed to help maximise bone health and improve stability and strength for riders.
6 Week Class Series Is a Tribute To Dr Ruthy Alon, Creator of Bones For Life
Class Series on Skeletal Strength
Equestrian biomechanics specialist Dave Thind announced the launch of a special series of classes starting on Wednesday 20 January 2021, titled, "Skeletal Strength: A Tribute to the Life Work of Dr. Ruthy Alon." These classes will consider the daily impact on the spine from hours spent in the saddle and will give instruction on how to eliminate and avoid spinal compression, pain, and stiffness in our body.  Of special interest: These lessons were originally designed by Feldenkrais practitioner Dr. Ruthy Alon to to both avoid and reverse osteoporosis.
According to a study by Harvard Health, "Bone strength starts to decline at an average rate of 1% per year after age 40. About 10.2 million Americans have osteoporosis, which is defined by weak and porous bones, and another 43 million are at risk for it. Numerous studies have shown that weight-bearing exercise can help to slow bone loss, and several show it can even build bone."
After decades of working directly with and alongside Dr. Feldenkrais, Dr. Alon got to an age where she had to think about osteoporosis. Her Feldenkrais brain told her it can't be just about diet or genetics, but led her to think about the benefits of weight bearing training, therefore improving bone strength and density using impactful movement and weight bearing posture.
Alleviating Pain and Discomfort
For riders the daily impact on the spine can take a considerable toll. if we would like to ride like The Queen, well into our 90s, or if we simply want to eliminate pain and stiffness, or avoid/reverse osteoporosis - we must consider the strength of our bones and efficiency of our skeletal system to absorb impact from daily riding.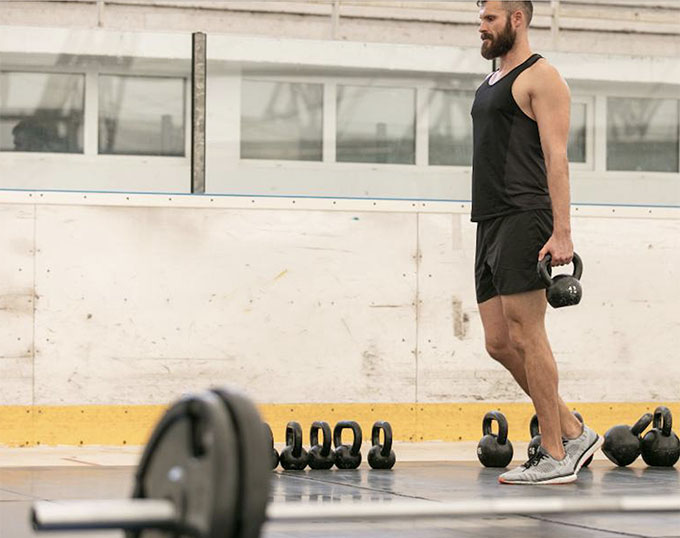 As a dressage rider, trainer and biomechanics expert whose client base is 80% female Dave Thind is passionate about the issue of alleviating pain and discomfort and bringing riders to their optimal form when riding. The uniqueness of this program based on Dr. Alon's work lies in its use of weight-bearing patterns to teach safe transmission of force through the skeleton, without causing "shearing stress" in vulnerable joints.
It is said that the human skeleton regenerates every 7-10 years.  It forms and grows to its adult size in a process called modelling and then in an ever present effort towards adapting, it completely regenerates. This is known as remodelling, and this process happens every 7-10 years. Clearly, not only are we what we eat, but our skeletal system is similar - depending on the amount of correct bone-building impulses it is fed.
Learn to Have a Comfortable Seat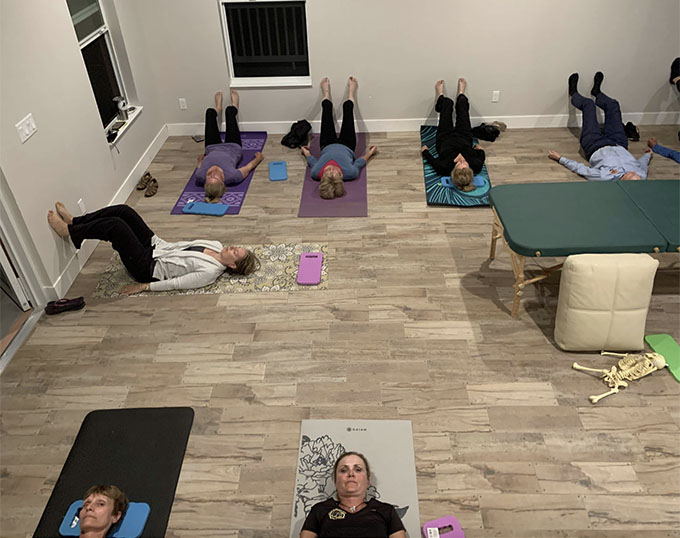 During the Skeletal Strength classes, riders will learn how to filter concussive forces (coming into our body from the horse) through a correctly aligned and weight bearing skeleton, which clearly helps us in our riding, giving us a more efficient and elegant seat. A comfortable seat which affords us the opportunity for invisible yet clear communication with our seat.
"If we're going to be riding and introducing concussive force through the skeleton anyway, it would be such a shame to miss out on these easy tools which help us excel in our riding and provide an avenue for improved health.  The topic of bone health is of particular interest to women's health, and I think this education needs to be delivered and spread within the equestrian community," stated Dave Thind.
Through the simple, effective movement classes, you will learn gradually and safely how to:
Stimulate your bone strength and experience the biological optimism of a reliable skeleton
Coordinate a springy and dynamic walk
Align your posture into safe weight-bearing uprightness
Develop your skill of restoring equilibrium 
Enhance the pleasure of moving
Themes include:
• Promoting an optimally upright posture
• Aligning the spine to prevent cervical and lumbar compression
• Facilitating postural stability in all weight-bearing activities
• Distributing loads proportionally throughout the entire skeletal system
• Cultivating anatomical flexibility of the joints, and resilience of the bones
• Upgrading the ability of bone to withstand pressure by using rhythmic pulsations
• Training the hip joints to safely sustain body weight while in motion
• Restoring functional springiness to the knees
The Feldenkrais Method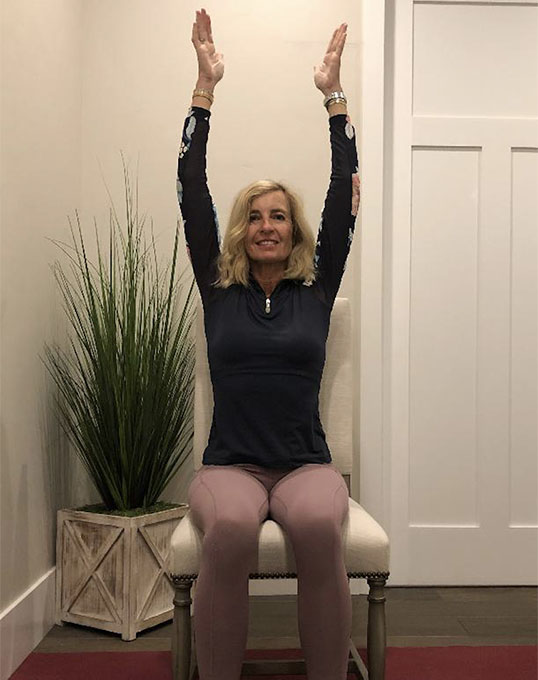 "I often recommend Feldenkrais to patients in my chiropractic practice. Dave is a pioneer in marrying a technique that teaches body awareness to riders. He is on the cusp of a huge movement that is going to sweep the dressage world, as we better understand how our physical body can be changed through cognitive methods. He has furthered my understanding of the changes that I can make in my body to be a better rider. I strongly recommend that you investigate the Dave Thind Method," stated FEI rider and Dr. of Chiropractic Medicine Lauren Dembkoski Adelizi.
And from Dr. Hollis Day, MD: "You have to experience it to believe it. I have first-hand, witnessed and experienced powerful, undeniable and almost unbelievable improvement in both posture and motor function using the Dave Thind Method," attested Dr. Hollis Day. Dr. Day, who is Chief of Geriatrics at Boston Medical where she cares for medically complex older adults. She is also trains and competes in dressage
"Dave's highly advanced knowledge of anatomy, biomechanics and how humans learn is something every rider can benefit from," she added.
Class Series Details
Classes will be on Wednesday at 2pm ET (20:00 Central Europe) and 7 pm EST (4 pm Pacific) to accommodate various time zones.
Those wishing to register but are facing financial difficulty, feel invited to contact Dave regarding a pay-as-you-can invitation for this very important series of classes.
For more information and to register visit here.