Hanoverian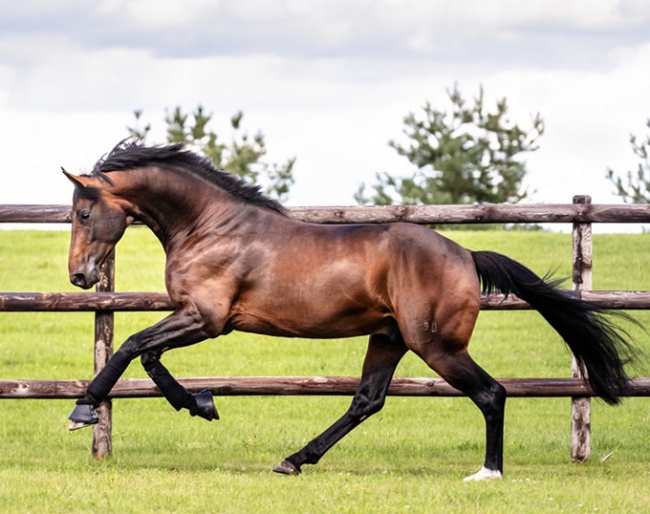 Confess Color, the Hanoverian stallion which sold for the sensational price of 1.89 million euro in a highly controversial auction, might not have a career in sport after diagnosis of Lyme disease.
Gestut Bonhomme revealed this news in a video that was played during their Live online stallion presentation on Friday evening 26 February 2021.
Controversial Auction
Confess Color is a 2017 born Hanoverian by Cadeau Noir out of Lilly Fee (by Licosto x Damsey). He is bred by Walter Woehlke.
At the 2019 Hanoverian Stallion Licensing he was named premium stallion and sold at auction for 1.89 million euro to Rebecca Gutmann of Gestut Bonhomme. 
Counter-bidding were monopolists Helgstrand and Schockemohle, but auctioneer Bernd Hickert did not see them raise their hand and/or ignored their bid. After the auction the Hanoverian society issued a statement and also temporarily suspended Hickert from his job.
The stallion moved to Bonhomme in Werder near Berlin, where Lena Waldmann took on the first dressage training of the youngster. 
Lameness because of Lyme Disease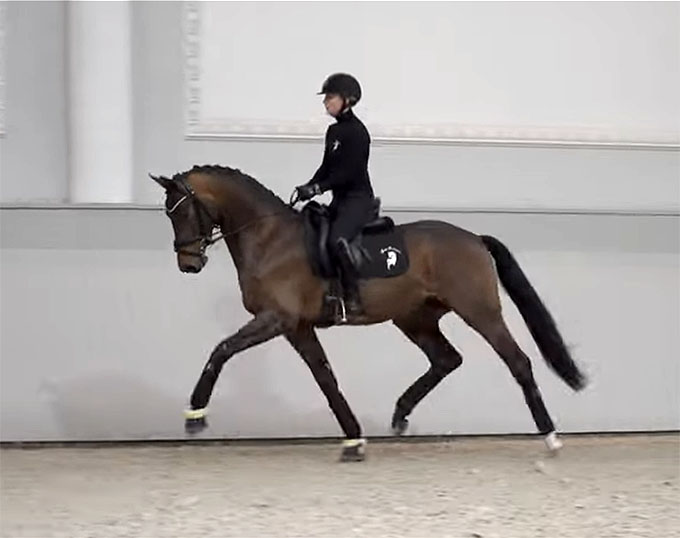 Half a year ago rumours had already started about health issues with the stallion and today Gestut Bonhomme confirmed these.
The video clip that Gestut Bonhomme released in their online presentation shows veterinarian Mikolai Bak observing an unlevel Confess Color on the lunge line and stating that it is Lyme disease and difficult to diagnose.
Stable manager Robert Conredel discusses with owner Gutmann and PR manager Saskia Conredel what the plan is for breeding in 2021 is and they all agree not to put pressure on the stallion, so they will not stand him at stud in 2021. 
"We work with animals and it is what it is and there are also these (bad) days," said a saddened but factual Gutmann. 
Saskia Conredel expounded to Eurodressage that, "Confess Color shows a diffuse lameness that is better and worst from time to time. As you can imagine we do a lot of effort to find the source of it as well as a therapy that helps him. We've been already able to exclude a lot of diseases. At the moment everything speaks for the diagnosis of borreliose (Lyme). As long as we can't assure that Confess is in a health condition that allows him to do his stallion test without suffering, he's not available for breeding."
Related Links
Von und Zu Crowd Favourite, Confess Color Sells for 1,890,000 euro at 2019 Hanoverian Licensing
Statement from Schockemöhle/Helgstrand on the Sale of Confess Color
Hanoverian Society Takes Position on Sale of Confess Color