Portugal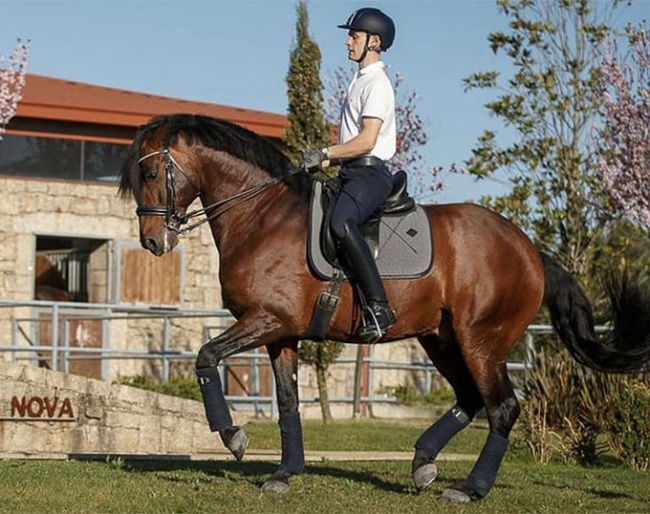 The three brand new appointed Portuguese team trainers have carried out their first observation sessions across the country and drafted the first squads as part of the High Performance Program which the Portuguese Equestrian Federation launched in 2021. 
Team trainers Kyra Kyrklund (seniors), Raphaël Saleh (U25 and Young Riders) and Filipe Canelas Pinto (Juniors, Children and Pony Riders) have been hired to bring Portuguese Dressage to the next level.
A first observation trial was scheduled to take place at the High Performance equestrian centre in Golegã, but the event was cancelled due to the EHV-1 outbreak. Instead the trainers travelled around and some sessions were held online. 
Based on the first observations, the team trainers have submitted the following riders into a squad as they show the most potential to represent Portugal at international competitions. 
Pony Riders
Alice Fernandes - Jet Set Zaldi
Enzo Alem Reame - Apache
Francisco Braz - /Der Kleine Choco Boy
Children
Leonor Coelho - Vulcão
Manuel Clemente - Gavião
Nina Schönborn - Zircon
Junior Riders
Adriana Chaves - Zéfiro
António Calheiros - Fausto da Sernadinha
Mafalda Deitado - Bandolim
Justino Alves -Iartacus
Mariana Silva - Gabarito
Young Riders
Ana Carolina Gonçalinho - San d'Amour
Catarina Costa - Kut n´Move
Maria Beatriz Gonçalinho - Fidelius
Marta Marques - Jardineiro and Hussein V.O
Under 25
Catarina Lucas Lopes - Excalibur
Francisco Vila Nova - Hippus
Mariana Assis Silva/Serano and Hipparion
Mário Freire - Filósofo
Seniors
Carlos Pinto - Sultão Menezes
Daniel Pinto - Santurion
Duarte Nogueira - Beirão
Filipe Canelas Pinto - Fortuna
João Torrão - Equador
Maria Moura Caetano - Fenix de Tineo
Rodrigo Torres - Fogoso
Vasco Mira Godinho - Garret
Not all riders have yet been observed due to corona and EHV-1 travel restrictuons and more observations will be carried out in the near future. 
Squad training for the Under 25 and senior riders have started through online coaching and hopefully in a month, live training sessions will happen with all athletes as originally planned. 
Source: Equitacao - Photo © Rita Fernandes
Related Links
Kyrklund, Saleh, Canelas Appointed Portuguese Dressage Team Trainers
Eighteen Horses Selected for 2018 ASPL High Performance Lusitano Young Horses Division
Horse Campline Invests in Portuguese Team Horse Fogoso
Marques, Lopes, Meneres, Torrao Win 2020 Portuguese Dressage Championships