2021 CDN Hunters Equestrian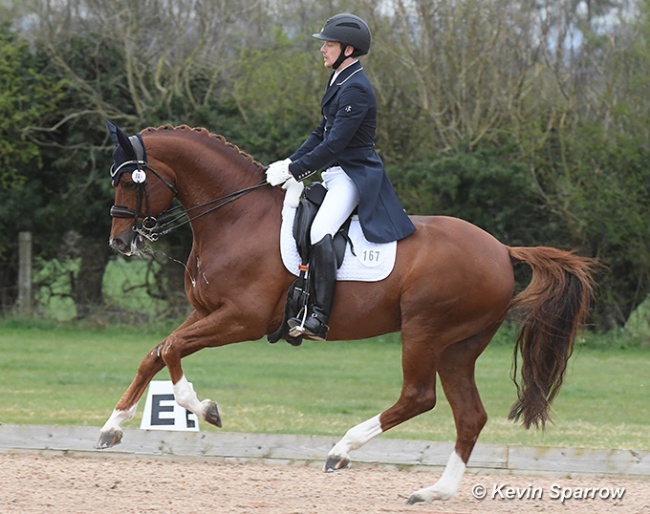 Acclaimed German youth rider Nikolas Kröncke has dusted off his tails after a 17-year hiatus from competition and returned to the show ring.  The former European Pony Champion, a title which he achieved in Great Britain in 1997, rekindled his taste for competition in the United Kingdom.
Piloting Helga Stotmeister's 11-year old Hanoverian Flanell (by Fidertanz x De Niro), Kroncke rode to victory in the Prix St Georges with 74.74% and a second place in the 69.08% at the affiliated show at Hunters Equestrian on 7 April 2021. 
"It's indeed been the first show in the UK and my first test in 17 years so I can't complain too much about the result," Kröncke told Eurodressage.
Medal Winning Youth Rider
Kröncke was the 1997 European Pony Champion on Konrad, a title which he achieved in Hartpury, U.K.
Kröncke had a successful career as a youth rider. He became the German Junior Champion on Mont Royal in 1998.
Aboard Holsteiner Larso he claimed medals at the 1999 European Junior Riders Championships and 2000 European Junior Rider Championships.  He steered Cherokee to team gold at the 2003 European Young Riders Championships. 
Professional Career in Finance
In 2003 Kröncke quit riding when he went to study at Stanford University in the U.S.A. and after an internship at McKinsey he began working for UBS Investment bank as an analyst.
For the past 11 years Nikolas has been working for the London branch of Elliot Advisors as a commodities analyst and investment banker.
Life in the Cotswolds
Originally from Dorum (GER), Kröncke married German Grand Prix rider Kathleen Keller in September 2019. The couple moved to the Cotswolds in November 2020.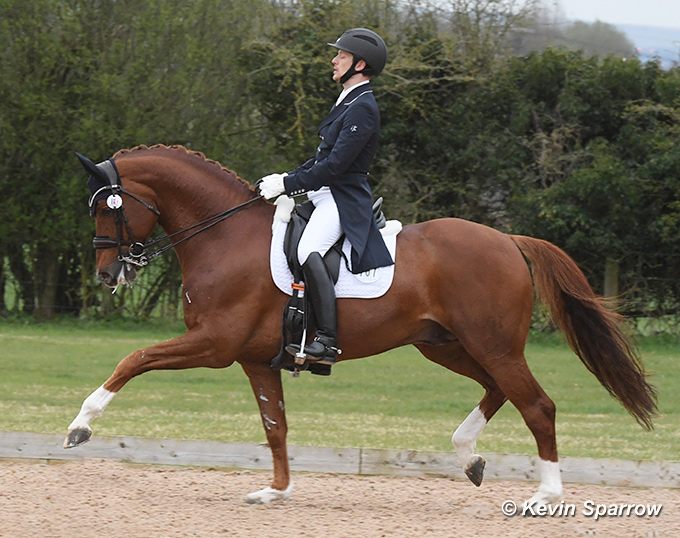 Due to Covid-19, Nikolas has been able to tele-work from home instead of commute daily to London City for business. The travel time saved has been spent on more time in the barn with their 10 horses, who are based at the Cotswold Club.
Nikolas has taken a liking to Flanell and might have secretly stolen him from wife Kathleen. 
"I've always really liked Flanell and I've been riding him a decent bit at home so we thought we'd give it a go. So yes, in a way I've indeed stolen him for now," he smiled. "I've of course always really enjoyed riding. But living and working long hours in London or New York City hasn't been very conducive to riding horses next to it. In that sense, the coronavirus has been surprisingly beneficial. We're living out in the countryside and just a short drive away from the yard so I've just been riding a bit more when I get the chance. I have been riding some other horses as well but Flanell is the one that I look forward to the most so I've focused mostly on him."
Roles Reversed
Gelling well with Flanell, Nikolas braved a return to the show ring at Hunters Equestrian. His leap into the deep end after a 17-year break paid off with outstanding scores. 
"While thus far the roles had been reversed, today I was the rider and Kathleen was owner, groom and lorry driver," he joked.
For Nikolas horses are an ideal way to spend quality time with his wife through their shared love for dressage.
"Honestly I'm just trying to enjoy riding and have fun with it," said Nikolas. "Maybe if things go well, we'll ride a few more shows and see how things progress. 
Photos © Kevin Sparrow
Related Links
Tribute to the late Konrad, the Most Successful FEI Dressage Pony to Date
Kathleen Kröncke-Keller Starts New Life in the U.K.
Kathleen Keller and Nikolas Kröncke Got Married
Kroncke, Kroncke and Maiwurm Win 1999 Preis der Besten
Konrad to Sanneke Rothenberger
Meet Nikolas Kröncke and Larso