Germany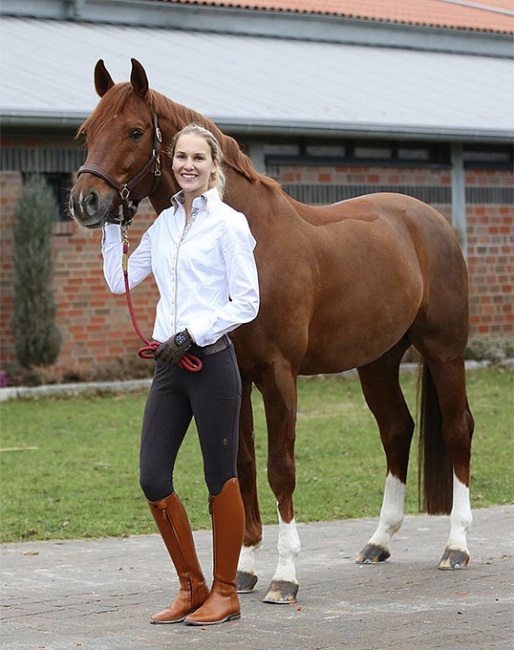 German dressage rider Kathleen Kröncke (née Keller has started a new life in the United Kingdom, moving horses and household to the Cotswold. 
Daughter of German dressage trainer Dolf-Dietram Keller, Kathleen was member of the German team at the 2004 European Junior Riders Championships on Florestan and at the 2008 European Young Riders Championships on Wonder FRH. In 2010 she made the transition to senior Grand Prix level with Wonder FRH.
The past ten years she has been competing horses such as Desperados, Dick Tracy, Vinheste, Daintree, San Royal, Das Projekt, Deal, Sacre Coeur, Hampton Court and Standsfield at international small and big tour level. 
Married Life
On 27 September 2019, Keller married Nikolas Kröncke, the 1997 European Pony Champion (on Konrad). Kröncke had a successful career as a youth rider, claiming medals at  the 1999 European Junior Riders Championships and 2000 European Junior Rider Championships (on Larso and at the 2003 European Young Riders Championships (on Cherokee).
In 2003 Kröncke went to study at Stanford University in the U.S.A. and after an internship at McKinsey began working for UBS Investment bank as an analyst. For the past 11 years Kröncke has been working for the London branch of Elliot Advisors as a commodities analyst and investment banker.
Settled in the U.K.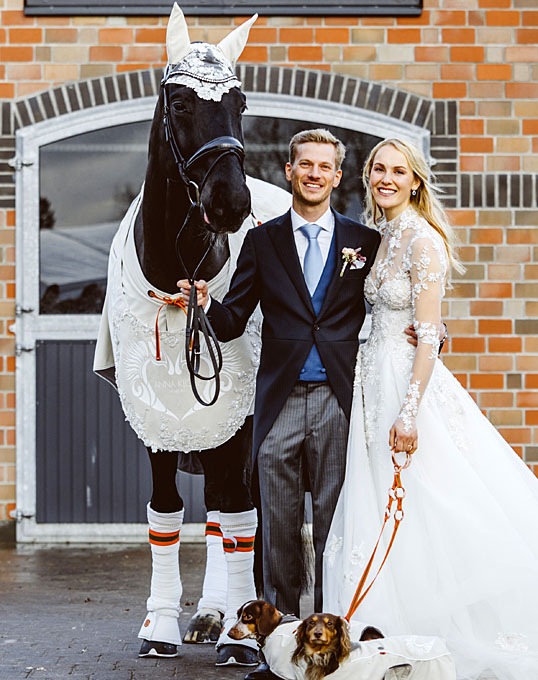 After getting married last year Nikolas and Kathleen decide to permanently move to the United Kingdom. 
"We decided to settle in England for some time," Kathleen told Eurodressage. "We found a really nice place in the Cotswolds, the Cotswold Club Equestrian, so I moved with 10 horses to the club at the beginning of November."
Due to Covid-19, the couple is now in the Cotswold as Nikolas can tele-work from home instead of commuting to the City.
Kathleen's first public appearance with her horses in the U.K. will be at the 2020 British Dressage National Convention. She will be riding Helga Stotmeister's nine year old stallion Flanell (by Fidertanz x De Niro) and Gunter Boeckmann's 12 year old gelding Hampton Court (by Hofrat x Walt Disney)  in front of judges Peter Storr and Clive Halsall.
"I brought with me San Royal, Desperados, Hampton Court, Standsfield, Kiriakos, Flanell and some young horses I have not competed yet," she said.
Social Media Stop
Keller, who was active on Facebook and Instagram, developing and show casing her independent business as a professional rider and her sponsors, withdrew from all social media activity in June 2020.
"It was just too much," she explained. "Being a professional rider and running a yard takes so much time and Instagram takes so much time as well. If you want to be presentable at Instagram you have to post every day and do your story. It takes a couple of hours every day.  So I decided to take away some pressure and only concentrate on my horses."
Kathleen is thrilled about the new chapter in her life in the U.K.. "Everything is really exciting right now," she gushed.
Photos © private
Related Links
Kathleen Keller and Nikolas Kröncke Got Married
Kathleen Keller Goes Solo, Moves to Appen
Kathleen Keller and Desperados Sweep Small Tour at 2015 CDI-W Neumunster
Palma e Santos and Keller Win National Classes at 2013 CDI Hamburg
Luttgen, Keller and Werndl Win 2005 German Dressage Championships
Kroncke, Kroncke and Maiwurm Win 1999 Preis der Besten
Konrad to Sanneke Rothenberger