Bits 'n Pieces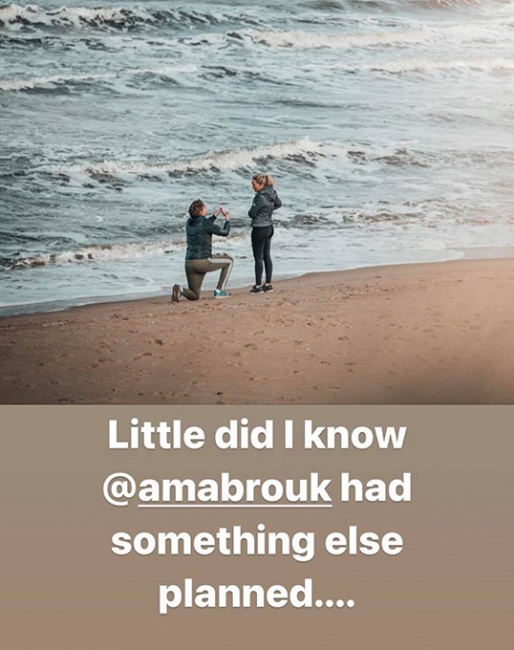 Swedish Grand Prix rider Johanna Due Boje got engaged to her partner, Alvin Mabrouk. He surprised her by proposing during a run together on the beach. The moment was witnessed from a distance by Johanna's friends. Of course she said yes. The couple has been together for five years. Mabrouk is an exclusive car dealer by profession. Congratulations!
German junior rider and former European pony champion Moritz Treffinger is walking with crutches. The 17-year old got injured in the stable, when his 4-year old mare spooked and jumped on his ankle. "Fortunately, nothing is broken," Moritz told Eurodressage, who know has his ankle in power tape.  "Hopefully it will be better soon, otherwise it can be that the ligaments are torn."
Former German Young Riders team member Ann-Kristin Dornbracht is also expecting. Dornbracht and partner Gustav Edelhoff will be first time parents. Ann-Kristin represented Germany at the 2006 European Young Riders Championships. She still rides but also manages an interior decoration chain Kotte Tischkultur with her mother.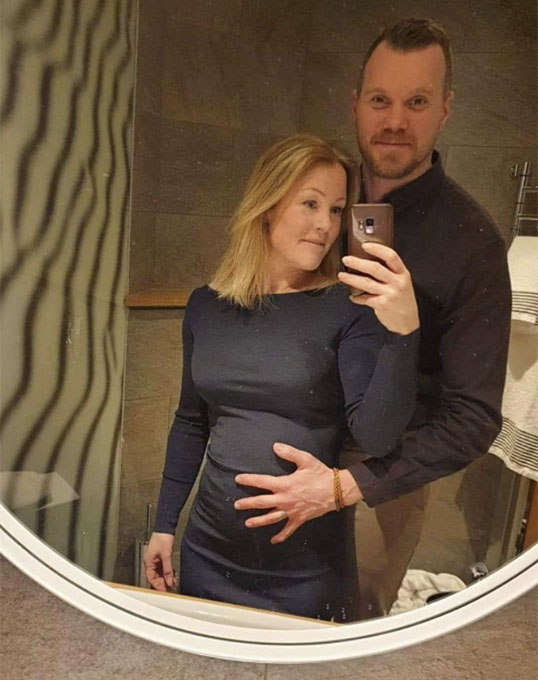 Swedish Grand Prix rider Emilie Nyrerod is pregnant with her first child. The 33-year old and partner Andreas Alsterbo, a professional dirt bike rider, will welcome their baby in September 2021. 
Serge Lecomte has been re-elected president of the French Equestrian Federation (FFE) at the General Assembly held at the national equestrian center in Lamotte-Beuvron on 27 April 2021. From 2,751 voters (which represent a total of 35,414 votes), Serge Lecomte was re-elected with 54.01% of the votes against 43.52% for the running candidate. 2.47% voted blank. Lecomte will now begin his fifth (!) term as FFE president.  Lecomte will now lead the French Equestrian Federation  to the 2024 Paris Olympic Games, of which horse sport will be held in the gardens of Versailles.
Serge Lecomte said "I would like to warmly thank the voters for their renewed confidence, my team as well as all those who, through these elections, took a closer interest in the future of the federation and horse riding. This very long campaign will have had the merit of revealing two leitmotifs which are "democracy" and "transparency"."
KWPN Breeder John Deenen passed away on 23 April 2021 at the age of 57. John began KWPN breeding together with his father Thei Deenen at stable "De Kleine Hoef" in Heijen, The Netherlands. In 2019 Deenen was named KWPN Breeder of the Year for the Limburg region, shortly after his father had passed away. John is best known for having bred the KWPN licensed stallions Crosby (by Chippendale), Indigro (by Negro) and Las Vegas (by Ferdeaux). He leaves behind his wife Lisette and children Daan and Fleur.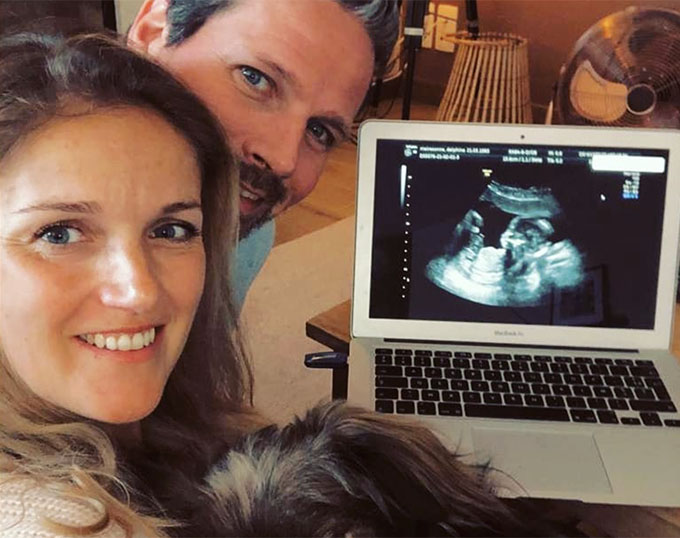 Belgian Grand Prix Delphine Meiresonne and her husband Xavier Mortelmans are expecting their first child. The couple got engaged on the Tracadero steps near the Eiffel tower in Paris on Valentine's Day 14 February 2019 and married in corona times in a small, intimate ceremony 20 June 2020 after four years together. The baby is due in September. Delphine was the 1998 European Pony Champion, the second Belgian rider to ever achieve the individual title. She went on to compete at international Grand Prix level with Wipsy van 't Heihof. 
The tug and pull with German Grand Prix mare Belle de Carpie continues as owner Peter Brenske has yet again changed his mind on who should be the rider. The 12-year old mare has had no less than 7 different competition riders in her career, so far:  Kim Jürgens started her in August 2014, then there were Katrin Hansen and Jochen Vetters, followed by Nathalie Westphal in 2017. In 2018 there came some stability when she was allocated to Juliane Brunkhorst who took her to Grand Prix and showed her through July 2020. In the winter of 2020-2021 she was a few months with Marcus Hermus, but March 2021 she had returned to Brunkhorst. Now the talented Belle de Carpie has moved to Kira Laura Soddemann.