Russia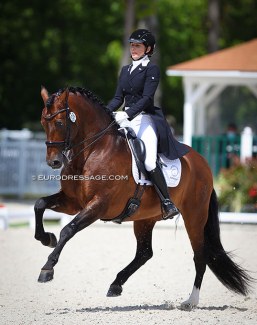 The Russian equestrian federation has drafter a long list of combinations from which the final team for Russia will be selected that will compete at the 2021 Olympic Games in Tokyo on 23 - 28 July 2021. 
Neutral Flag
Russia qualified a dressage team for the Tokyo Olympics but it will have to compete under a neutral flag.
On 12 December 2019, the World Anti-Doping Agency (WADA) voted unanimously to exclude Russia from sports for four years including the Tokyo Olympics. 
The ban comes after Russia was exposed to have run a meticulously planned state-supported scheme in which Russian anti-doping experts and members of the country's intelligence service surreptitiously replaced urine samples tainted by performance-enhancing drugs with clean urine at the 2014 Winter Olympics in Sochi, Russia. Russia's denials and manipulations of data continued well after WADA had gone public in September 2019. Even after the exposure, Russia's sports minister provided WADA with new data, which when studied revealed yet more manipulation.
Seven from the Squad
From the 10 combinations that were submitted to the Russian Grand Prix squad in January 2021, seven of them eventually have been long-listed for Tokyo.  The drop outs are Ekaterina Volonchunas, Olga Ivanova, and Regina Isachkina. 
One new rider has been submitted to the long-list that was not previously squad listed. That is Maria Shuvalova, who made her international show debut on Famous Cross (by Patijn),  in April 2021. 
Long List
The long listed Russians for Tokyo are:
Marina Aframeeva - Upgrade
Aleksandra Maksakova - Bojengels
Evgeinya Davydova - Awakening
Tatyana Kosterina - Diavolessa VA
Irina Zakhrabekova - Armas Balago II
Maria Shuvalova - Famous Cross
Maria Klementyeva - Doctor Wendell MF
Inessa Merkulova - Mister X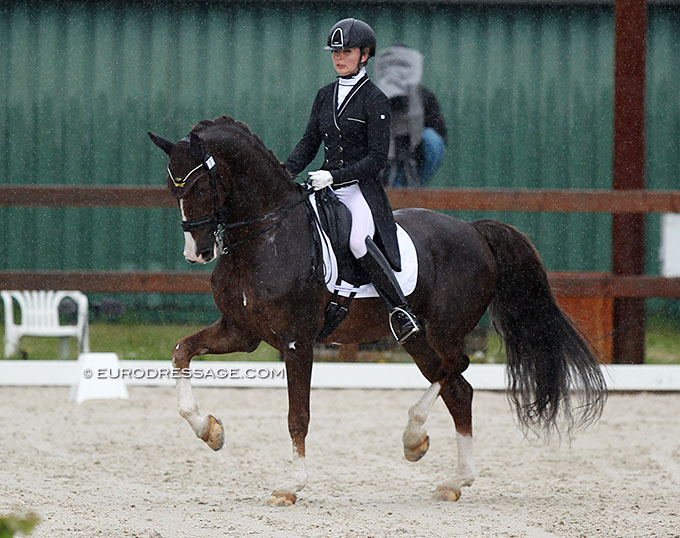 The Russian national senior team trainer is Alexandra Korelova, assisted by foreign team trainer Ferdi Eilberg. Elena Terechova is the team captain.
The three Russian team riders that will ride in Tokyo under a neutral flag will need to undergo special doping testing before the event. 
Photo © Astrid Appels
Related Links
Eurodressage Coverage of the 2021 Olympic Games
Russian Dressage Squads for 2021 Announced, New Dressage Committee Appointed
FEI Confirms: Russian Dressage Team Can Compete at 2020 Tokyo Olympics Under Neutral Flag
WADA Bans Russia from Sports for 4 Years, Including 2020 Tokyo Olympic Games