Russia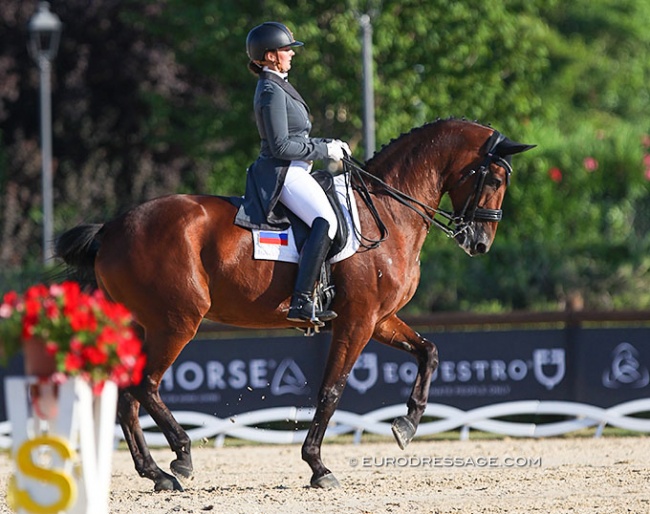 The brand new appointed Dressage Committee of the Russian Equestrian Federation has announced the squads coming into the 2021 new year. 
For the first time, these squads have been made known to the greater public. Squads have been drafted across the levels from pony sport to Grand Prix.
New Dressage Committee
The Russian NF also appointed a brand new dressage committee, drawing on experience, expertise, and seating representatives closely involved in the sport
The Russian dressage committee includes no less than 9 persons.  The committee includes Anatoliy Balykin (chair), Polina Afanasieva (rider), Natalia Dombrovskaya (trainer), Irina Zakhrabekova and Maria Klementieva (national team members), Alexandra Korelova (national senior team trainer), Olga Soboleva (national youth team trainer), Elena Terechova (team captain), and Marina Rusakova (dressage equestrian centre owner).
Russian Squads for 2021
The Russian squad riders are:
Pony Riders
Zakhrabekova Karina
Kabukaeva Maria
Konschina Ulyana
Solodkina Polina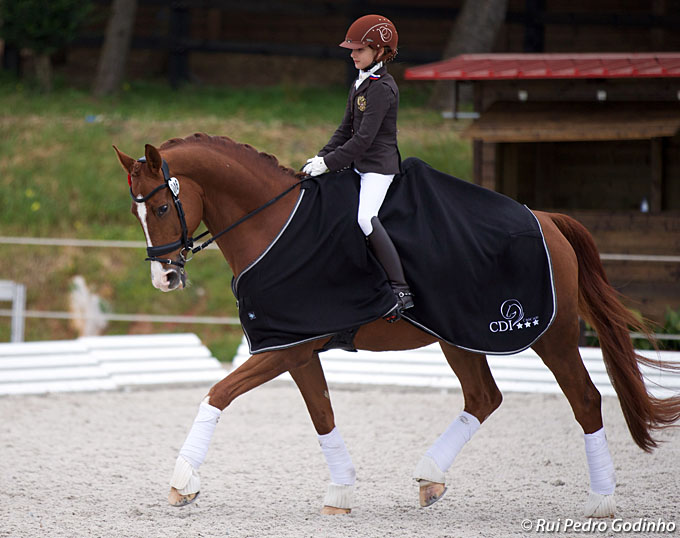 Children
Zakhrabekova Ágata
Romanova Sofia
Zykina Elizaveta
Junior Riders
Anaschkina Margarita
Arzhaeva Olga
Bryksina Maria
Grigorieva Yulia
Ermak Kira
Makhileva Arina
Rusakova Taisia
Frantsuzova Yanina
Young Riders
Gorbacheva Yulia
Guseynova Anna
Dubrovina Ekaterina
Leonova Kristina
Lyban Elisaveta
Petrova Maria
Stoyanova Daria
Yaranzeva Polina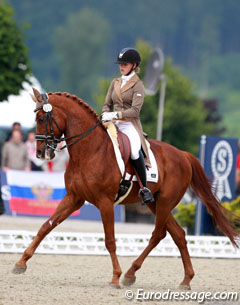 Under 25 Grand Prix
Anisimova Tatyana
Volkova Anastasia
Erschova Ksenia
Ivanova Anastasia
Senior Grand Prix
Aframeeva Marina
Volonchunas Ekaterina
Davidova Eugenia
Zakhrabekova Irina
Ivanova Olga
Isachkina Regina
Klementieva Maria
Kosterina Tatyana
Maksakova Alexandra
Merkulova Inessa
Photos © Astrid Appels - Private
Related Links
Zakhrabekova Family Off to a Solid Start in Cascais, Now Split from Horses Due to Corona
Maria Klementieva, Six Years in the Saddle, Focus on Paris 2024
Russians Named for the 2020 European Youth Championships, Difficult Selection Process due to Russian Covid-19 Restrictions
Ferdi Eilberg to Lead Russians to 2020 Tokyo Olympics as Dressage Team Trainer
FEI Confirms: Russian Dressage Team Can Compete at 2020 Tokyo Olympics Under Neutral Flag
WADA Bans Russia from Sports for 4 Years, Including 2020 Tokyo Olympic Games
Russia takes Tokyo 2020 Ticket at Exciting Olympic Qualifier in Moscow