Ireland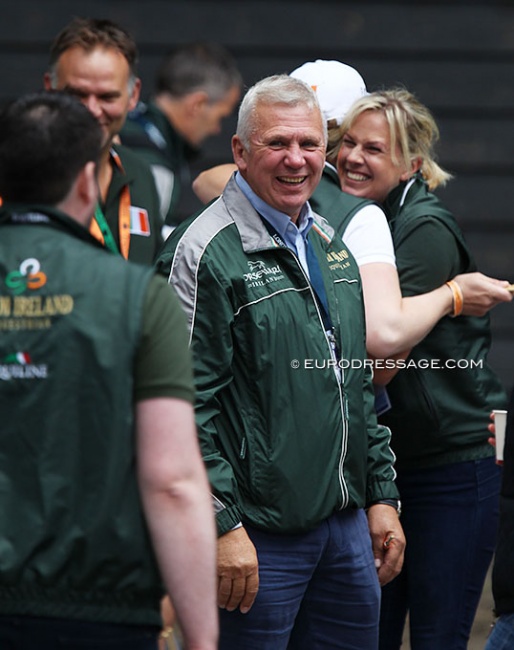 Two Irish dressage riders - Dane Rawlins and James Connor - have lodged an appeal against Horse Sport Ireland's decision not to send a team to Tokyo. 
History for Ireland
At the 2019 European Championships in Rotterdam, Ireland wrote history by qualifying its first ever dressage team for an Olympic Games.
The one year postponement proved detrimental for those team riders as 19-year old Vancouver K has been retired from sport, Kate Dwyer is pregnant, and Anna Merveldt's Esporim is not fit to compete. Three riders still achieved the MER score and could have formed an Irish team: Heike Holstein, Dane Rawlins and James Connor. 
However, Horse Sport Ireland decided on the nomination deadline of 21 June 2021 to invoke its own national rule that these combinations had to score 68% at least or would not be sent. HSI puts the responsibility of the decision on the shoulders of High Performance Director Johann Hinnemann: "Director Hinnemann advised the Board that two combinations have not met the specific criteria as set by the HPD, and as such, the HPD is not in a position to nominate these combinations."
Rawlins and Connor Lodge Appeal
Dane Rawlins and James Connor are appealing this decision. The Appeal is to be determined within 24 hours.
The HSI have, however, stated in correspondence that the Appeal is moot as even if it is a success the matter will be returned to the High Performance Director Johann Hinnemann for consideration as Ireland has withdrawn its team quota place and the High-Performance Director cannot alter that matter.
It is Rawlins and Connors' intention to exhaust all avenues to ensure a fair hearing and if necessary appealing any decision to the Court of Arbitration for Sport but they hope that will not be necessary.
"It is contrary to the Olympic spirit not sending a team while having the Minimum entry requirement for the first time for a Dressage Team for the Olympics," said Rawlins' lawyer. "The HSI are not only killing the dreams of these riders but of a whole generation who will now think if they are not first string they will not be considered."
Photo © Astrid Appels
Related Links
Olympic Dream for Belgium after Ireland Withdraws from Tokyo and Luxembourg Has No Team
Horse Sport Ireland Decides not to Send Team to Tokyo, Three Spots Released