2021 Olympic Games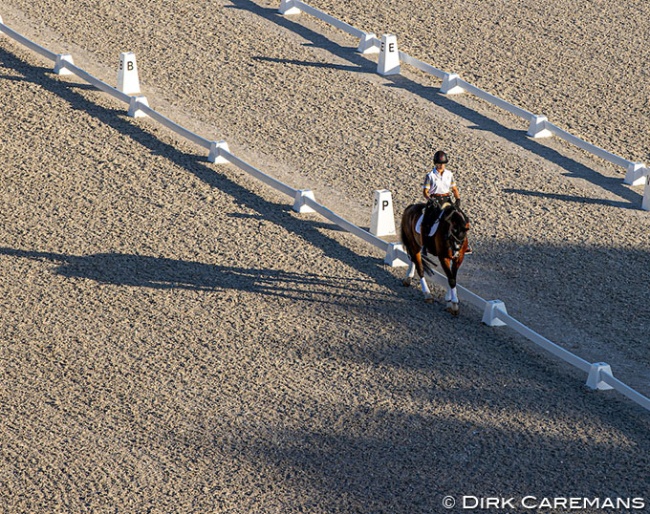 - by David Stickland of Global Dressage Analytics
On Saturday and Sunday 24 and 25 July 2021 the first two days of the Olympic Dressage competition play out. I think of this first test in a way being three different events.
Olympic Status
Firstly, and most importantly, it is where 60 (or in fact 59?) rider-horse pairs become Olympic athletes, some for the first time while some have been many times already, but after this very difficult 18 months these riders will reach a truly impressive goal and we the spectators will experience two days of semi-normalcy.
There are also 14 reserve riders there who simultaneously hope, and not hope, to compete, but who have made this sacrifice to be there for their compatriots and their national teams.
Actually, the rules do permit a nation to substitute a reserve for one of the riders who competed in the Grand Prix if necessary for the Grand Prix Special Team Championship, so even if the nominated teams pass the Vet Check and go to the Grand Prix, the reserves may still see action.
Top Eight Teams to the Special
Secondly, the 8 top scoring teams will qualify for the Special. With three member teams, upsets can happen, though nobody would want that.
If things go as expected we can all imagine that (alphabetical order) Denmark, Germany, Great Britain, Netherlands, Sweden and USA should be in that top 8.
Then things get difficult to predict, Austria has the best chance of also being in the top 8, but (alphabetical again) Australia, Canada, France Portugal and Spain on paper all have a chance to be in there too, so its going to be very tense for the two days. By my counting 2-3% in total team score separate the 5 teams who may get that 8th slot, so 2-3 POINTS over a whole test for each rider can make the difference.
Those teams will have to go all out trying to lose nothing and scrape every point together – it is going to be exciting and sporting!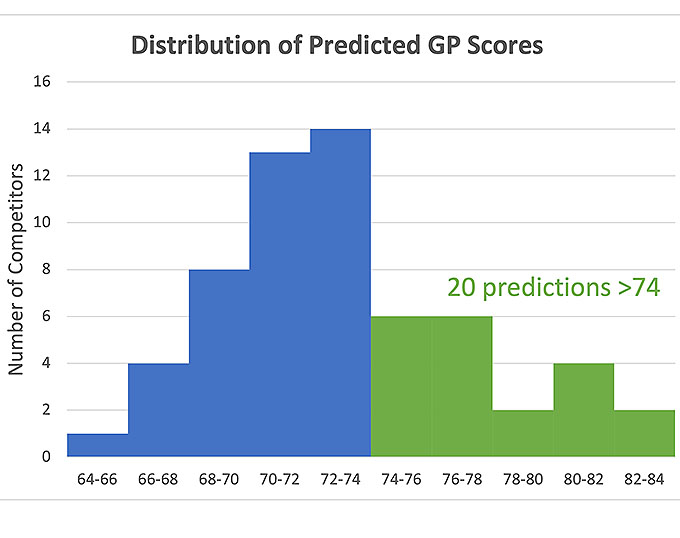 18 to the Freestyle
Thirdly, this is also the competition where 18 riders will qualify for the Freestyle Individual Competition. As has been discussed the 18 are selected from the top 2 in each Group/Heat plus the next 6 highest scores. In most scenarios that means the top 18 scores, but there can be situations where a rider not in the top 18 scores happens to be 2nd in a group and thus qualify. Those are the rules.
There are multiple ways to predict scores and after the GP I will be publishing a comparison of those methods and which turned out to be closest to reality, but as an example I show in the histogram the prediction based on the "80 percentile" prediction, basically a score that I estimate the rider has an 80% chance of achieving based on their recent performance, not as high as their best recent score, but close to it. Of the 60 riders currently expected to participate 20 of them score above 74 in this model – but only 18 can go to the Freestyle…
- by David Stickland
Related Links
Starting Order for the 2021 Olympic Grand Prix - a Projection