U.S.A.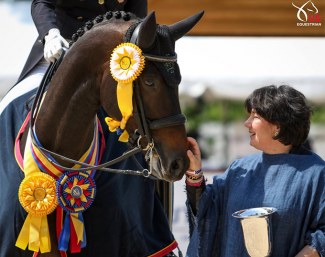 For the next three years, Lamplight equestrian centre in Wayne, ILL, will be the venue for the all-comprising U.S. Dressage Champions, also known as the Festival of Champions. 
Tentative Dates
US Equestrian announced the dates and location for the U.S. Dressage Festival of Champions for 2022 through 2024. The event will return to the Lamplight Equestrian Center in Wayne, Ill., for this period, pending contract finalization and the dates are as follows:
• August 22-28, 2022
• August 21-27, 2023
• August 19-25, 2024
16 Championships
Festival of Champions hosts 16 National Championships for dressage, including several new divisions for 2022.
The Young Horse division is expanded with a new 7-year-old National Championship. Additionally, the USEF Para Dressage National Championship will be held at Festival of Champions for the first time in 2022.
The following National Championships will take place at Festival of Champions beginning in 2022:
US Grand Prix Championship
US Intermediaire I Championship
US Young Horse Championships for Four-, Five-, Six-, & Seven-Year-Old Horses
US Developing Horse Championships for Prix St. Georges & Grand Prix
US Under 25 Championship
US Young Rider Championship
US Junior Rider Championship
US Pony Rider Championship
US Children Championship
US Dressage Seat Medal Finals for the 13 & Under and 14-18 divisions
US Para Dressage Championship
Related Links
Lamplight to Host 2020 and 2021 U.S. Dressage Championships
Alice Tarjan Wins 2021 U.S. Grand Prix Championship, White-O'Connor Small Tour Champion
Jennifer Schrader-Williams Wins 2020 U.S. Grand Prix Championship
Ots and Wagman Win Senior Titles at 2019 U.S. Dressage Championships
Yang and Jorst Claim Titles on Final Day of 2018 U.S. Dressage Championships
Kasey Perry-Glass, Kaitlin Blythe and Adrienne Lyle Win 2017 U.S. Dressage Championships
Laura Graves Wins the 2015 U.S. Grand Prix Championship
Peters Scores Double National Title, Sadis Pony Champion at 2014 U.S. Championships
Peters, Herslow, Davis, Redston Earn National Titles to Close out 2013 U.S. Dressage Championships
Steffen Peters Wins 2012 U.S. Grand Prix Dressage Championships
Peters Overcomes the Elements to Win Grand Prix at 2011 Festival of Champions
Konyot Dominates 2010 U.S. Dressage Championships Taking Four in a Row
Tip Top Wins Grand Prix at 2009 U.S. Grand Prix Dressage Championship
Steffen Peters Perfect at 2008 U.S. Dressage Championships
Peters Leads Grand Prix, Hickey Leads Pan Am Selection Trial at 2007 Festival of Champions
Hattrick for Steffen Peters and Michelle Gibson at 2006 Festival of Champions