Denmark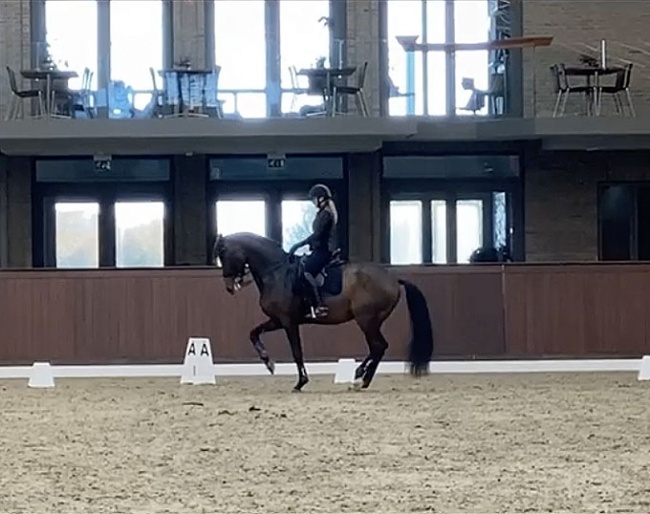 Danish Olympic team rider Nanna Skodborg Merrald has officially taken over the ride on Agnete Kirk Thinggaard's Blue Hors Zatchmo and Blue Hors Don Olymbrio. Both Grand Prix horses will be competed by Merrald for the first time this weekend at the 2021 CDI Ranbøl.
Zatchmo is a 12-year old Oldenburg by Zack x Donnerhall, while Don Olymbrio is a 13-year old KWPN stallion by Jazz x Ferro.
Agnete Kirk Thinggaard
Both horses were initially trained and competed by Allan Grøn and Daniel Bachmann Andersen before Agnete Kirk Thinggaard took over. She began competing Zatchmo in 2018 and Don Olymbrio in 2020.
Agnete and Zatchmo found their groove at the 2020 Global Dressage Festival in Wellington, while Don Olymbrio was only shown once in January 2020 before being sent back to Denmark for a break. Thinggaard last competed Zatchmo in Florida in March 2020.
Both international Grand Prix horses disappeared from the scene since then. In May 2021 Agnete confirmed to Eurodressage that she has taken a sabbatical from competition and top level riding to dedicate more time to her family.
Nanna Merrald
Almost two years later, both horses will return to the arena under Blue Hors' team rider Nanna Merrald. 
While Nanna already confirmed to Eurodressage at the end of August that she had taken over the ride on Don Olymbrio, today she announced that she has also been matched to Zatchmo.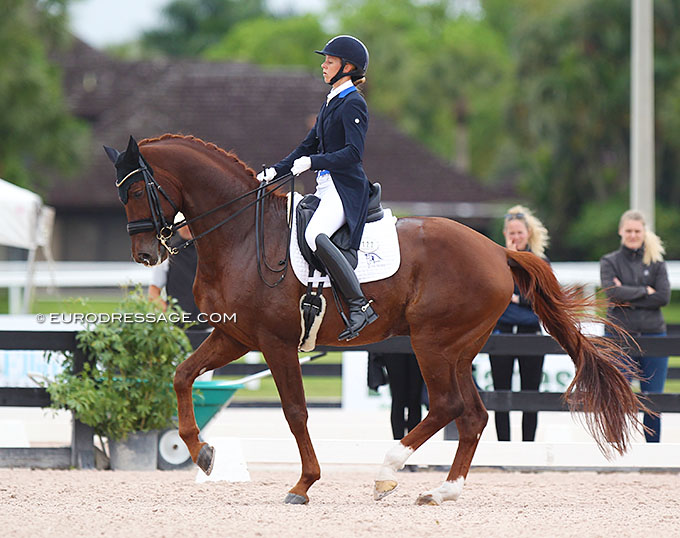 This weekend she will ride them both down the centerline for the first time at the home CDI at Blue Hors in Randbøl. Officially on the masterlist only Don Olymbrio is entered alongside the 8-year old Znickers (by Zack x De Niro).
"He will do a Grand Prix with open score Thursday evening during the show," Nanna said about showing Zatchmo in the CDI.
Veneziano
Agnete Kirk Thinggaard also competed Blue Hors Veneziano (by Vivaldi x Donnerhall). Under Daniel Bachmann the now 11-year old won the Louisdor Cup Finals in Germany. 
Veneziano is now being ridden by Laura Kristine Thorup, who is showing him in the national Inter II class at the CDI Ranbøl. 
Related Links
Don Olymbrio and Veneziano Back at Stud, Sport Career on Hold
Blue Hors Don Olymbrio Changes Rider: From Daniel Bachmann Andersen to Agnete Kirk Thinggaard
Agnete Kirk Thinggaard Savouring the Florida Sun, Kicks off First CDI in Wellington
Agnete Kirk Thinggaard to Snowbird in Florida with Trio of Horses
Agnete Kirk Thinggaard Joins Team Blue Hors, Takes Over Ride on Veneziano