Trakehner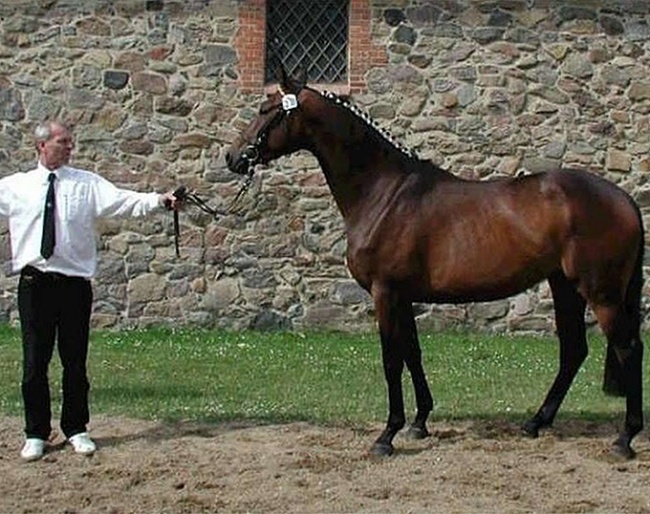 Ridehesten reported that renowned Danish Trakehner horse breeder Bjarne Nørgård has passed away on 4 December 2021. The 71-year old lost his battle against cancer. 
An active member of the Danish Trakehner Association (TAF), Bjarne Nørgård made his name as a breeder in the 1990s. 
Elite - Elica - Evita
His foundation mare Elite (by Raubritter x Schwärmer) produced no less than 11 offspring
Her first filly was Elica (by Cannon Row xx) and she in her turn produced Evita (by Schwadroneur), who was named the 2001 Trakehner Elite Mare Champion.
Evita was the winner of the mare performance test and sold at the 2001 Trakehner Stallion Licensing at auction to Dutchman Flip Willemsen, who produced the licensed stallion Easy Game (by Gribaldi). Easy Game sired Olympic champion Dalera BB as well as international Grand Prix stallion Hermes and Trakehner foundation stallion Millennium.
TAF Activity
Nørgård made an impression on international Trakehner horse breeding world with his mare line.
He was an active breeder, served as board member, breed show judge and was closely involved in the management of TAF.  Bjarne retired from breeding in 2016.
After a short and fierce attack of cancer, Bjarne passed away on 4 December. He leaves behind his wife Herdis as well as children and grandchildren.
Source: Ridehesten
Related Links
Easy Game, Trakehner Stallion of the Year 2021
Easy Game Proclaimed Trakehner Elite Stallion
Jikkie den Bieman-Willemsen proclaimed TCN Breeder of the Year 2009