Australia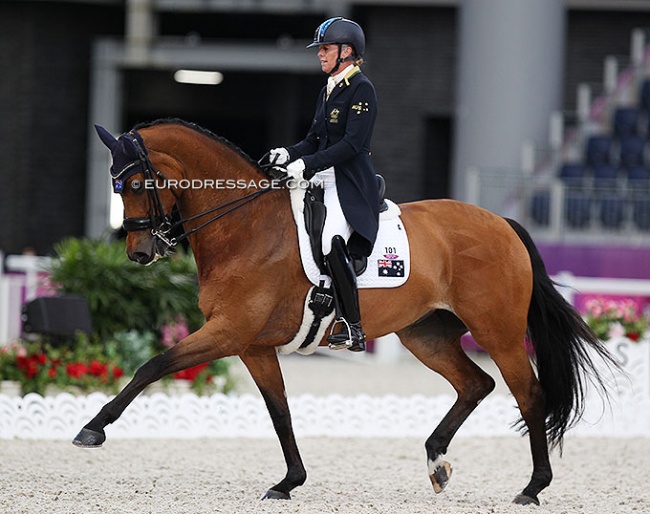 Australian six-time Olympian Mary Hanna will be aiming for Australian team selection for the 2022 World Championships in Herning. After a two-year lockdown in Australia, she has planned to return to Europe for a spring tour under the supervision of new trainer Henri Ruoste.
Hanna has been a fixture for Australian dressage and competed six Olympics and five World Equestrian Games.
Life Changes
Hanna used to spend half years in Europe, but the brain trauma her daughter Gitte Donvig sustained in an unfortunate riding accident in 2019 upturned the family's life. In addition the corona pandemic kept her grounded in Australia for two years.
She and husband Rob Hanna sold their Statene Park property in Drysdale and bought a new estate in Gisborne to be closer to Gitte.
The new yard will be expanded and the Hannas are undertaking "a giant project."
Difficult Preparation for Tokyo
More major changes crossed Mary's path last year. "I lost my mentor and trainer for 10 years Patrik Kittel," Hanna took to Facebook.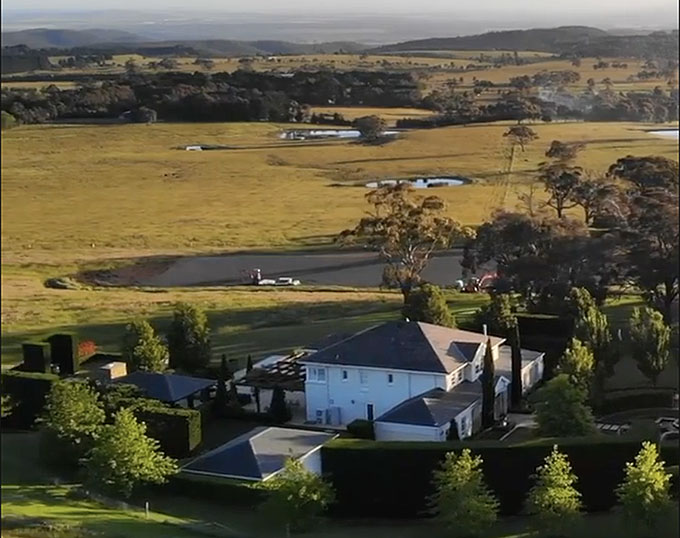 To Eurodressage she explained, "I loved training with Patrik but since I came home after Gitte's accident, we had to bring all the horses and our dog home. We were living in a lovely apartment there also. Gitte's recovery has been challenging and she has still a long difficult path ahead. So add in COVID and all our restrictions and until now it has been impossible to return to Europe. Patrik was generous with his time to teach me on the internet up till mid 2021, however. He was very busy with his clients in his stable, so for business reasons decided to discontinue teaching me."
With no international shows to brush off the ring rust before the 2021 Olympic Games and having to rely on video training, which stopped mid-season, Hanna felt ill prepared for Tokyo. She posted 67.981% in the Grand Prix.
"I was absolutely devastated at the time (that the training stopped), especially being the lead up to the Olympics," Hanna admitted. "Given that we had zero competitions here and I had no coach, I think it had a very negative effect on my performance. However some times change is necessary and good, and my attitude is to embrace it and move on. In hindsight I understand and accept Patrik's decision."
Henri Ruoste
Despite being 67-year old and one of the most senior dressage riders still actively competing at top level in the world, there is no stopping Mary.  The fire still burns and she is looking to add a sixth World Championships to her tally in the summer of 2022.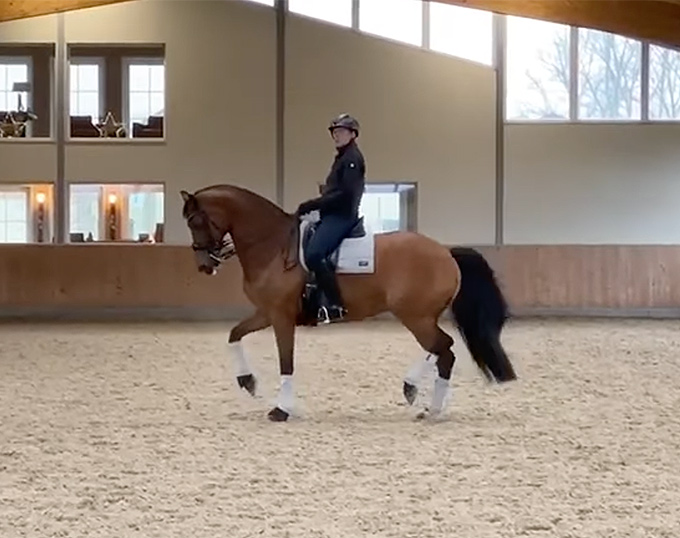 With two Grand Prix horses to compete - Syriana and Calanta - Hanna will be trying for the team in Europe this spring under the watchful eye of new coach, Finnish Grand Prix rider Henri Ruoste. 
"At the Olympics I connected with Henri Ruoste. He is a rider whose style I greatly admire. After the Olympics our horses were unable to return directly to Australia, so I sent Calanta on training to him , and hope to rejoin her at Henri's with Syriana. Based with Henri I will continue to train and campaign for WEG."
Mary Hanna has set the World Championships in Herning as her short-term goal and market the 2024 Paris Olympics, which could be her seventh, as long-term target. 
"Between building an entire new Equestrian facility and returning to train in Europe it will be a busy year," Hanna concluded. "Being locked up in our country by the government for over two years has been hard to take. Even getting to the Olympics and back was extremely challenging."
Mary plans to fly to Europe in the early spring of 2022.
Related Links
Australian Olympic Dressage Team for Tokyo Announced
Corona Times: Hit & Run with Mary Hanna
Mary Hanna Sets New Australian Kur Record with Calanta at 2020 CDI Bawley Point
Mary Hanna Sells Boogie Woogie, Focuses on Calanta for Possibly Final Olympics