Spain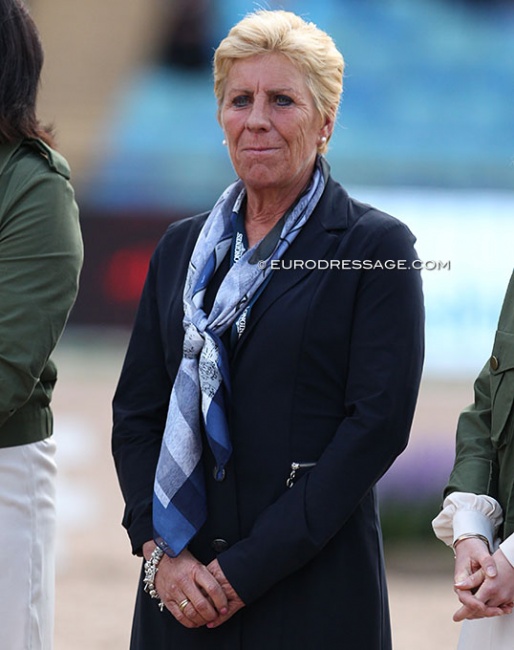 The Spanish Equestrian Federation (RFHE) has announced that Dutch 5* judge Francis Verbeek and former Mexican Grand Prix rider Bernadette Pujals have been hired on their Technical staff for 2022. 
Verbeek has been appointed senior Team Manager, while the Spanish born Pujals will be the young horse technical advisor.
Verbeek, Team Manager
In the autumn of 2021, Spanish team trainer Rudolf Zeilinger announced he was stepping down from his position to focus on the training of individual riders instead of the Spanish team.
The RFHE decided to remodel its high performance structure and instead of hiring a new team trainer, they decided to go for a "Team Manager" and appointed Verbeek to the post. 
"She will be responsible for the group of High Performance riders, together with the Technical Dressage Director (Miguel Jorda)," the RFHE stated briefly.
Francis Verbeek (66, née Van Rooy) is an international 5* dressage judge and FEI course director, who has judged every type of major international  competition, including European Championships across the divisions, World Cup Finals and the Olympic Games. She is mother to former Dutch youth rider Inge Verbeek. She has competed at FEI level herself, before pursuing a career as judge and trainer. She has coached dressage riders such as Leida Collins-Strijk, as well as the Dutch eventing squad riders. 
Verbeek explained to Eurodressage that the position of Team Manager entails the preparation, training and selection of the Spanish team candidates for 2022
"The intention is that I will mark the route towards WEG (World Championships Herning in August 2022) and prepare the riders for test riding," Verbeek told Eurodressage. "They all have their private trainers. I will also be responsible for selection the team for WEG."
Francis added, "It's a new challenge. I can still judge a bit, just not the big competitions. I will be in Spain regularly but also at other shows."
Pujals, Technical Advisor for Young Horse Programme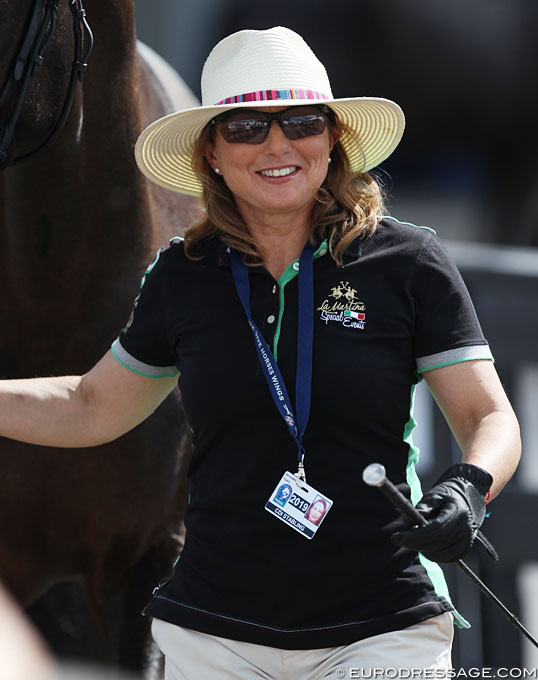 Bernadette Pujals, who relocated from Mexico back to her home country Spain in 2020, will be heading the RFHE Young Horse programme, aimed at 5 to 8-year olds, as Technical Advisor. 
"The idea is to collaborate with riders and personal trainers in the formation of this group of horses towards High Performance," the RFHE stated. "For this, Berna Pujals will join the technical structure as a technical advisor. Together with the Technical Dressage Director she will design a specific programme aimed at horses of that age."
Pujals first represented Mexico at the 1998 World Equestrian Games. She went on to compete for Mexico at the Pan American Games (1999, 2003, 2011, 2015, 2019), Central American Games (2002,  2006, 2011, 2014, 2018), World Equestrian Games (2006, 2018), and Olympic Games (2008 and 2016).
Photos © Astrid Appels
Related Links
Francis Verbeek: "Tokyo 2020, a Unique Experience at All Levels"
Van den Berg Replaced by Verbeek on Dutch Young Riders Team
Bernadette Pujals Declares for Spain