Education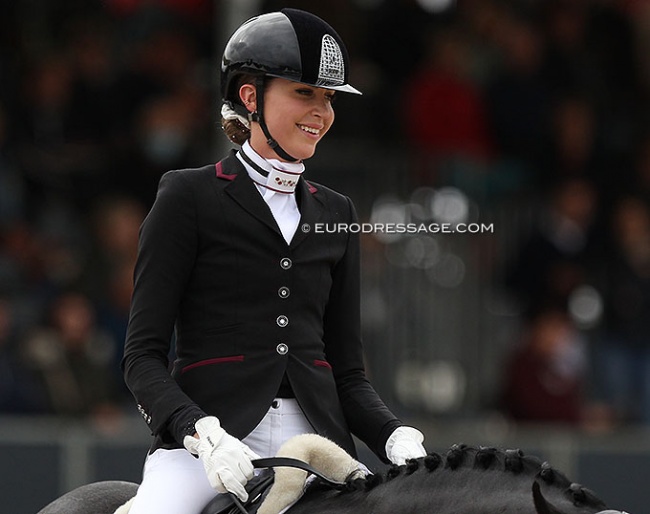 Australian Grand Prix team rider and Olympian Simone Pearce recently shared the three big lessons she has learnt to achieve her goals.  In a Q&A on her Instagram stories, she shared the following three tips. 
1) Start at the bottom
Don't be afraid to start at the bottom and work really rteally hard to climb up the levels. I started my dressage career as a working student mucking out stables for no salary and 10 years later I got to ride at the Olympics. 
So much hard work and perseverance went on in between that time, but if you give it your absolute all, everything is possible!
2) Don't compare yourself to others
Don't compare yourself to others. There will always be people who have more, get there faster, and seem to have it easier, but you have to focus on yourself and your own journey and make sure you appreciate all the little things along the way.
Life, no matter what you do, is all about self discovery and growth. I have learnt it's really important to balance the "big dream" versus feeling satisfied and proud of reaching small goals along the way! If you can focus on yourself and your own 'victories' you will be free to succeed in your own way. 
3) Don't be afraid to take opportunities
Don't be afraid to take opportunities. No one is going to open doors for you. You have to be willing to push your boundaries and take every chance that comes your way!
I have lived in Australia, Germany, Denmark, USA, The Netherlands, and Belgium chasing down every opportunity I could find. Did I enjoy every minute of it? No ! But I am grateful I persevered with it? Absolutely! Be the change you want to see in your life. If someone says no, find someone else who says yes. 
Photo © Astrid Appels
Related Links
Simone Pearce on Being a Professional Rider: "There are Days When It all Seems Overwhelming"
Adam Kemp: "Ride Better!" - 11 Kemp Quips on Horsemanship, Training, and Dressage
Christine Stückelberger Clinic: Getting Out of the Comfort Zone in Favour of the Horses
Brett Parbery: "Do You Ever Feel Like Quitting?"
The Dilemma of Pads and Nosebands