F.O.C.U.S.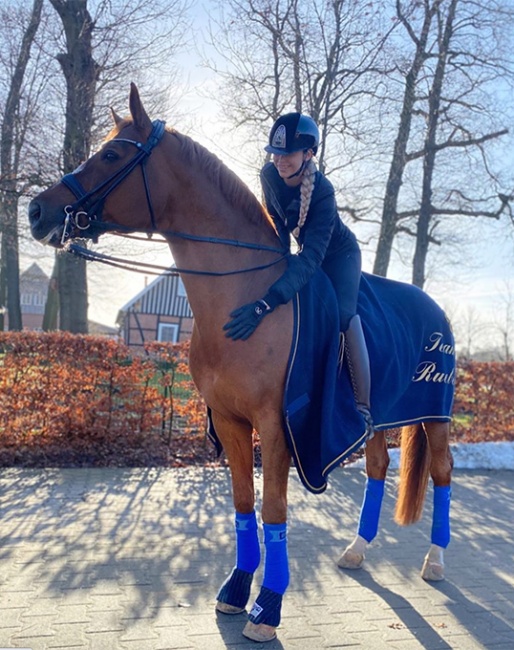 International Grand Prix rider Simone Pearce left her home country Australia in 2010 to pursue an education and professional career as a dressage rider in Europe. 
After wandering round Germany, Belgium, The Netherlands and Denmark collecting experience and expertise, she found a base at Gestut Sprehe in North Germany as the number one competition rider in the barn. In this new role and with a huge string of quality horses from novice level to Grand Prix to ride, the 29-year old Pearce is thriving.
At the 2020 CDI Achleiten last summer, she broke the Australian record in the Grand Prix (74.152%) and Special (74.617%) with Destano (by Desperados x Brentano II). These records were previously held by Australian Olympian Kristy Oatley and Du Soleil.
On Giving Up the Dream
The road to success is not a straight line, but a bumpy road with many twists and turns. Horses get sold, horses get injured or even die, and riding accidents happen. Simone has faced them all in the past decade. 
Despite of now having the security of a constant string of top horses, Pearce admits that even to this day so often thinks about giving up on the big horse dream in the face of the social and emotional price she pays. 
"Honestly, very often throughout my career I have been close to giving up and even now there are days when it all seems overwhelming and I think I would rather be somewhere I love, surrounded by my family and friends," Pearce confessed. "I can never imagine a life without horses, that's for sure, but to choose to do it on a very high level and really make it as a career, where you are riding other people's horses and having the responsibility of constantly performing successfully and producing lots of different horses to the top sport is very high pressure and requires a lot of discipline and also sacrifice."
Missing Family
"In the past ten years I have only seen my family a handful of times and this is my biggest sacrifice," she admits. "I miss them every single day and on the tough days I definitely feel even more ! Since leaving Australia I have lived in seven different cities and four countries constantly chasing my dream to be bigger and better, so I don't really have that sense of home and belonging to take sanctuary, but I'm very lucky to have some very special people here supporting me."
Pearce relies on a handful of close friends to have her back and pull her through the rough patches. 
Gratitude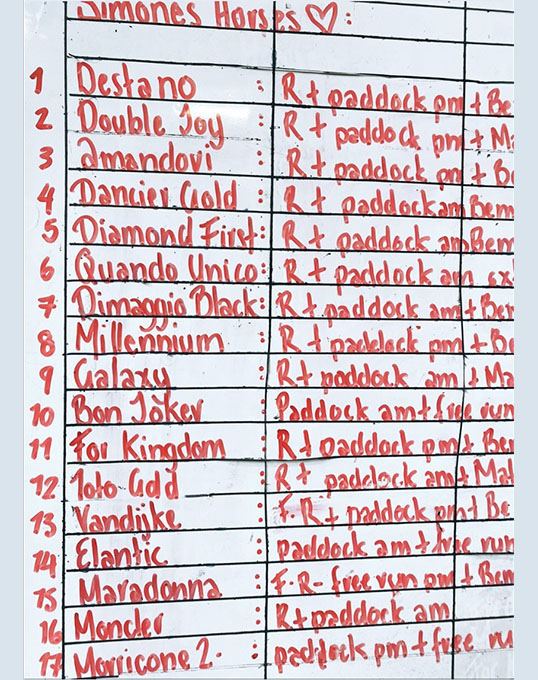 "Of course aside from all of the challenges associated with working towards the big dream, I'm unbelievably grateful to Gestut Sprehe for believing in me and giving me these amazing opportunities," she said. "The horses make it all worthwile, when I'm feeling down. One day in the saddle I wouldn't give it up the for world."
Rome Wasn't Built in a Day
Simone explained that she tries a disappointing ride not to let it knock her out of her senses. 
"Everyone, horses and riders included, have highs and lows some days," she said. "My first question is why is it bad? If I think there is a chance the horse is uncomfortable, then I have them looked at and let them stretch and take it easy for a few days before starting again. If the horse is learning something new and I have bad ride due to some sort of training misunderstanding, I always try to stay realistic and calm and remember, 'Rome wasn't built in a day."
As an example she cites teaching horses the flying changes. 
"If they are struggling with the concept, I don't stress," she explained. "I just take it one day at a time and try to focus on understanding and repetition. I always try to be very compassionate to my horses and take responsibility for their progress. I know they can only learn as well as I teach them. I think that's really important to self reflect and look at how you can improve yourself to improve your horse."
Related Links
Werth Makes it Four out of Four, Pearce Breaks Double Australian Record at 2020 CDI Achleiten
Simone Pearce Makes a Splash in Mariakalnok, Hot Contender for Australian Olympic Team Spot
Simone Pearce Injured in Riding Accident
Gestut Sprehe's Bernay Died Unexpectedly