Hungary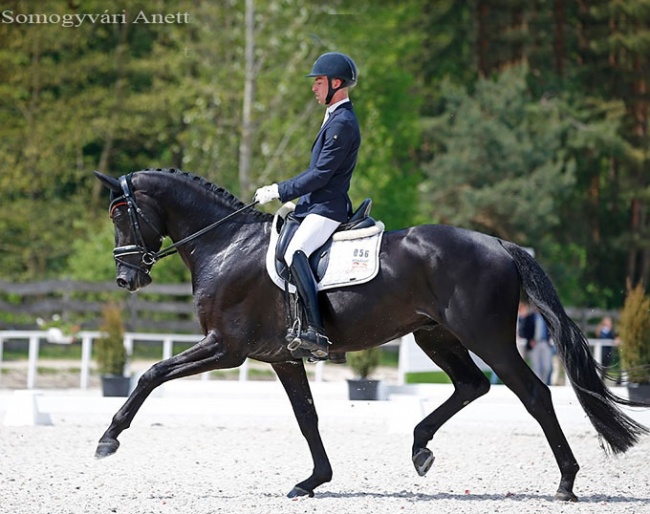 The CDI 4* in Pilisjaszfalu (HUN) on 12 - 15 May 2022 will be staging the inaugural "Central European Young Horse Championship," a special international  competition to foster young horse sport in Central European countries. 
Although not officially an FEI endorsed "Championship," this Young Horse competition for 5, 6 and 7-year olds provides a unique opportunity for Central European riders to put their young horses in the spotlight in front of an international panel of the judges at this CDI 4*.
In addition they can achieved MER scores for the 2022 World Young Horse Championships in Ermelo, as well as earn exposure, experience, glory and accolades with their young stars. 
"It is important to develop a young horses tradition in the Central European area for the future of the sport in our region," said show host Arie Yom-Tov.
CDI-YH Classes at Pilisjaszfalu
Yom-Tov of Stable Unikornis in Pilisjaszfalu decided to give special flair and significance to the CDI-YH classes already scheduled for his international CDI 4* show in May. 
The "Central European Young Horse Championship" will run according to the FEI directors with four judges.  Riders do no need to qualify for this competition. All they need to do is enter for the CDI-YH tests through the FEI system.
The classes are open to riders from all nations, but the results of the Central European combinations (ALB, AUT, BIH, BUL, CRO, CZE, EST, GRE, HUN, LAT, LTU, MDA, POL, ROU, SLO, SRB, SVK, TUR) will go into a separate ranking and count for the special prizes. 
For the finals test, there will be live commentary by either the commentating judge of the Ground Jury or by an expert, making the classes educational for the riders and audience. 
Miles and More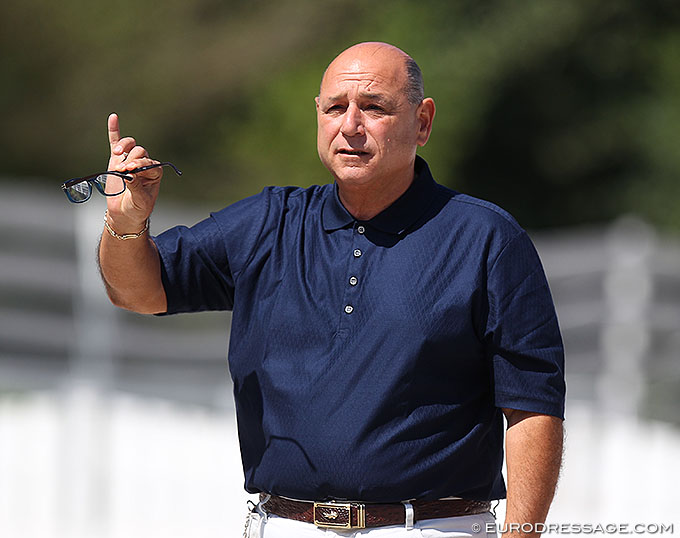 The pilot edition of the "Central European Young Horse Championship," at the 2022 CDI Pilisjaszfalu will hopefully be the beginning of a real Central European young horse show circuit with an annual Championship finale in Hungary.
"We are pulling out all the stops for this first edition next month. There will be medals for the top three placed athletes, sashes for the winners, coolers for the winning horses and stable plates for all participants," said Yom Tov. "We also have a podium for the medal ceremonies, giving this young horse challenge a real Championship flair."
The classes are open to 5, 6 and 7-year olds with the Preliminary test as warm-up class and the final test to decide the Championship ranking. For each final there is a 1,000 euro purse of prize money.  Riders can also bring along their 4-year olds for training.
Develop Dressage in Central Europe
The underlying motivation for hosting the 2022 Central European Young Horse Championship is to assist the development of dressage sport in Central Europe across the levels.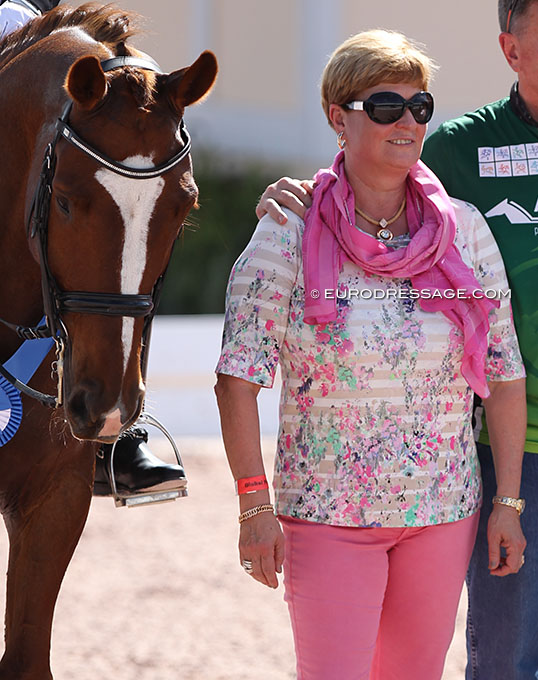 "Five years ago a Dressage Working Group was founded to help the development of dressage sport in countries where the discipline is not yet that strong," said Austrian 5* judge Sissy Max-Theurer. "Hungary, Slovakia, the Czech Republic, Poland and Austria are collaborating on this and have already achieved much. Arie Yom-Tov is a highly motivated show organizer, who really achieved something great when he hosted the 2020 European Youth Championships last minute and came to the rescue for the European and Central European youth riders."
Max-Theurer believes that the dominating dressage nations - such as Germany, Holland, Denmark and Sweden - tend to overshadow the smaller nations at the World Young Horse Championships with their bigger quotum of eligible riders. It is, therefore, important to boost the efforts and opportunities for the smaller dressage countries. 
"It has become difficult for other countries, who want to train good young horses and that is why together with Arie Yom Tov we are hosting their Championship, in which all horses, no matter what studbook, can participate," said Max-Theurer. "The goal is to develop this talent and to keep them in those countries, instead of selling them abroad. I believe it's a great initiative with potential for a great future."
2022 CDI Pilisjaszfalu from Young Horse Level to Grand Prix
The 2022 CDI Pilisjaszfalu on 12 - 15 May 2022 has classes for young horses and from pony level to Grand Prix. Riders get to be assessed by an all-star panel of nine 5* judges. This show is an excellent opportunity to compete in optimal conditions, in front of an experience ground jury, and to familiarize your horses with the venue in the lead-up to the 2022 European Children and Under 25 Championships in August. 
For more information about the CDI 4* Pilisjaszfalu, visit www.unikornislovarda.hu, or contact the show secretary at sz.kriszta.unikornis@gmail.com.
Photos © Anett Somogyvári - Astrid Appels
Related Links
Mark Your Calendars for the 2022 CDI 4* Pilisjaszfalu, Perfect Preparation for European Children/U25 Championships
Pilisjaszfalu Allocated 2022 European Children and Under 25 Championships
Sport Pro Horses Yom-Tov Group, Title Sponsor of 4-YO Challenge at 2022 World Young Horse Championships