2022 Asian Games Selection Trial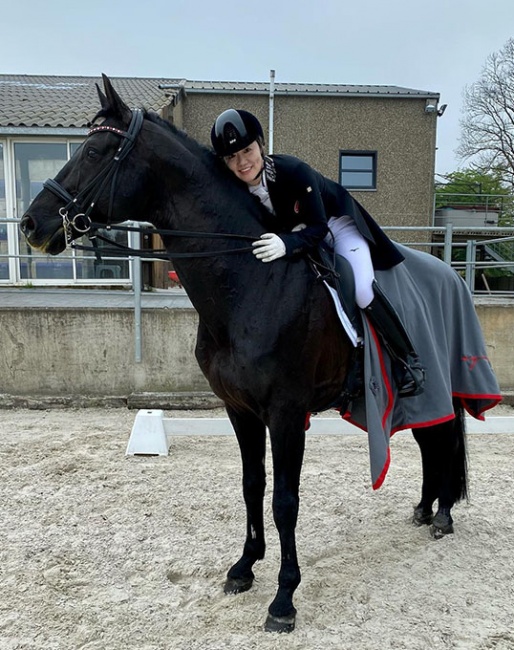 Akane Kuroki became the highest scoring rider at the Japanese team selection trials for the 2022 Asian Games, which have been postponed until next year. 
The Japan Equestrian Federation concluded its two team selection trials for the 2022 Asian Games across the globe.  The Japanese NF held a trial in Japan at Miki Horse Land Park on 29 - 30 April and one Belgium at La Sandry equestrian centre in Courrieres on 7 - 8 May 2022 for the European based riders. 
Five riders competed in the Japan based trial, where judges Eugenio Rovida, Eddy de Wolff van Westerrode and Sandy Phillips saw Shingo Hayashi aboard Yuki Takamatsu's 13-year old Westfalian bred  Jesse James (by Jazz Rubin x Glorieux) as the high scoring rider of the days. He earned 70.294% and 72.402% in the Prix St Georges and Intermediaire I. 
On 6 May the Chinese organizer of the Asian Games called off the 2022 edition to a surge in COVID infections in Shanghai, which is close to the Hangzhou host city for the Games. A new date has not been scheduled but it is expected that the Asian Games will take place a year later in September 2023. 
The postponement of the Games was no reason for the Japanese federation to cancel the selection trial in Belgium. Only one rider appeared there: Akane Kuroki on Elastico. She scored 73.431% and 74.706% with Rovida, De Wolff and Phillips.
Kuroki is based at Jessica von Bredow-Werndl's Aubenhausen equestrian centre in Germany and is trained by Raphael Netz. At the competition she was coached by another assistant, Amelie von Harsdorf.
The combined results of the participating riders produces the following ranking for team selection:
1. Akane Kuroki - Elastico - 73.431 - 74.706 ---- 74.069
2. Shingo Hayashi - Jesse James - 70.294 - 72.402 --- 71.348
3. Tomoko Nakamura - James Dean - 70.196 - 69.951 --- 70.074
4. Maria Takada - Britania - 69.510 - 67.794 --- 68.652
5. Naoko Hieda - Fantastico - 67.941 - 67.010 --- 67.476
6. Toshiya Kawabata - Dynamic - 65.882 - 67.843 --- 66.863
Photo © Kuroki
Related Links
2022 Asian Games Postponed to 2023 Due to Rising COVID cases in China
Tonglu Equestrian Center, Venue for 2022 Asian Games in Hangzhou