Colombia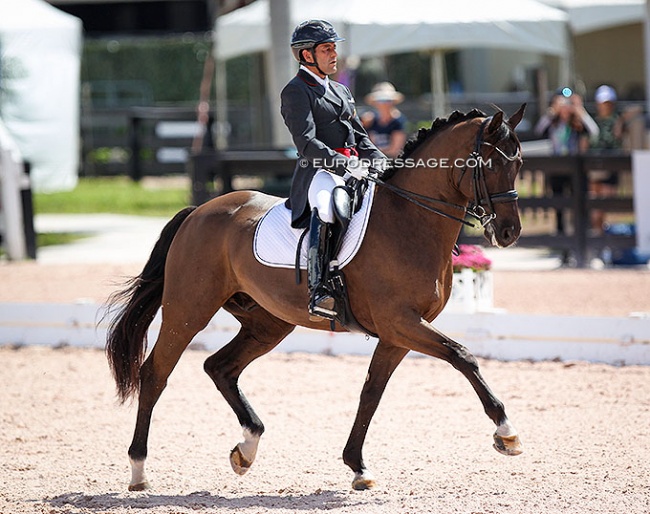 The Colombian equestrian federation has announced the team that will represent Colombia at the 2022 Bolivarian Games, which will be held on home turf in Bogota on 27 June - 1 July 2022. 
The Bolivarian Games are a regional multi-sport event held in honour of Simón Bolívar – known as "El Libertador" - the leader of several independence movements throughout South America, collectively known as Bolívar's War. To this day he is credited with leading the fight for independence in what are now the countries of Venezuela, Colombia, Ecuador, Peru, Panama and Bolivia. The event is open to these 6 countries liberated by Bolívar or those born from these.
The 2022 Bolivarian Games will be held in Valledupar, Colombia, but the equestrian part takes place at the military base in Bogota, where also the 2017 Bolivarian Games were held.
The Colombian team will include:
Raul Corchuelo on Harley N, a 10-year old Dutch warmblood by Chagall x Oscar 
Juliana Gutierrez on Flanissimo, a 12-year old Rhinelander by Flanagan x Ferragamo
Diego Perez on First Fisherman, a 20-year old Hanoverian by Fishermans Friend x Rouletto
Andrea Vargas on Milonga, an 11-year old Lusitano
The reserve rider is Santiago Cardona on the 13-year old Colombian registered Soulina. Colombia will also be sending Diana Rey on Elegido as an individual rider.
Canadian Shannon Dueck is the chef d'equipe and Dairo Gomez the team veterinarian.
Photo © Astrid Appels
Related Links
Ecuadorian Team Announced for 2022 Bolivarian Games
Ecuador and Julio Mendoza Win Gold at the 2017 Bolivarian Games
Colombia Sweeps the Board at the 2013 Bolivarian Games