Great Britain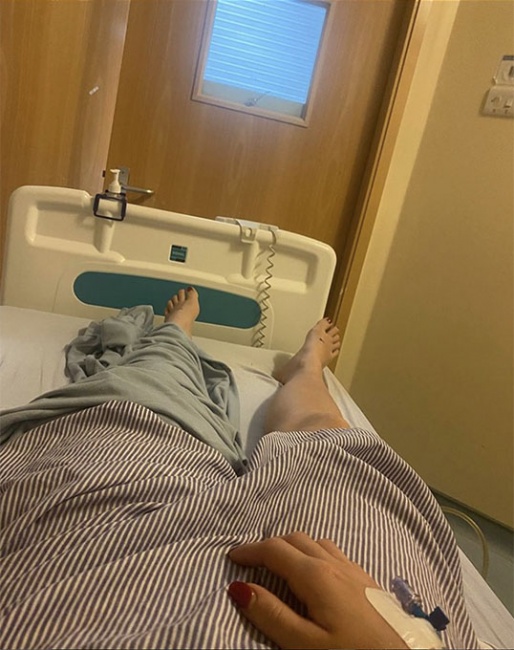 British Grand Prix rider Charlotte Dicker will be sidelined for a while after sustaining a bulged disk in a riding accident on 17 May 2022.
The 23-year old was bucked off a horse, which landed her into the hospital for several days. She returned home three days ago to continue her road to recovery. 
"So glad to have spent my first night at home last night having been stuck in hospital since Tuesday morning with next to no movement of my right leg and horrific pain," she wrote on the weekend. "Numerous scans shows a bulge to one of my spinal disks and severe bruising to my lower back. I am now mobile again and at home resting up."
Dicker told Eurodressage that she will most likely not need surgery. 
"We're hoping to avoid surgery as it's bulged, not slipped or herniated," she said. "I'm desperate to get back on. I have a stable full of very wonderful and exciting horses so it's rather infuriating!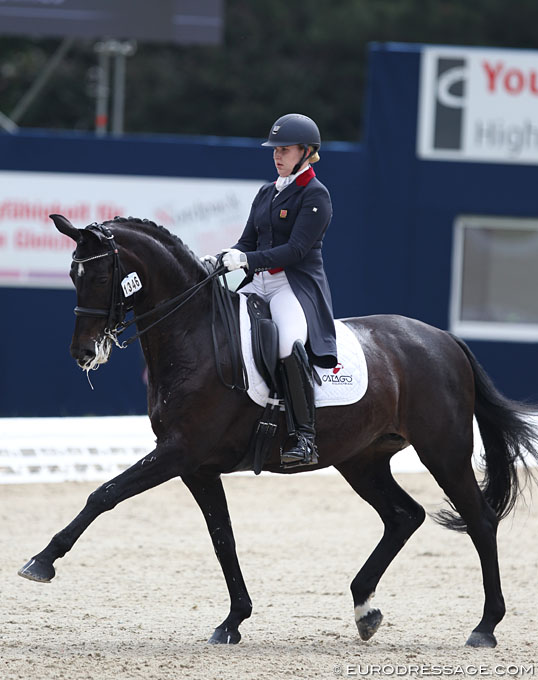 Charlotte thanked her boyfriend for his help the past week. He "has been an absolute godsend being by my side everyday, even when I've been absolutely out of it on pain relief and no company at all. Now I am back on my feet all I can think about is when I can get back on a horse!"
Dicker was member of the British team at the 2015 European Junior Riders Championships and 2018 European Young Riders Championships on Sabatini. Her last international start was at the 2019 CDI Nieuw en St. Joosland. This year she has been competing Graceful Dream (by Apache x Houston) at national small tour level, alongside Amaranto de Centurion (by Fer Bago x Artista M Suay), Time to Fly (by Catherston Tuxedo (by Timolin x Number One Guy) and Catherston Tarantella (by Timolin x Dornenkönig). 
Photos © private - Astrid Appels
Related Links
Mon Amour, Tiger, Swanmore Dantina Win 2021 British Young Horse Championships
Taylor, Laughton, McConkey, Dicker, Carrier, Harrison, Pollard, Hester Receive 2018 BD Annual Trophies
British Short List for 2016 European Junior/Young Riders Championships Announced