Australia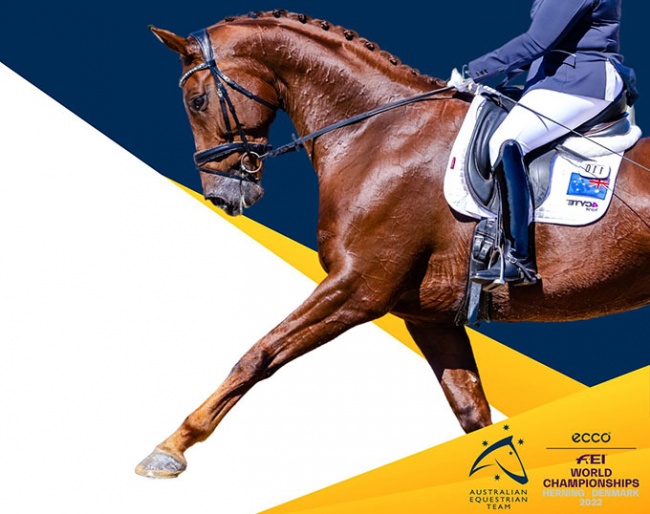 Four days after inofficially announcing their U-turn on a team nomination for the 2022 World Para Dressage Championships, Equestrian Australia has now officially confirmed the Australia para team for Herning. 
EA issues the following press release:
Following Equestrian Australia's directive last week, the selection decision for the FEI World Championships has been reviewed. The Para-Equestrian Selection Panel have named three combinations that have met the selection criteria who have now been confirmed to represent Australia.
The combinations have been selected in accordance with the National Selection Policy and are as follows, in alphabetical order. 
Emma Booth (Grade III) riding Furst Deluxe, owned by Maree Tomkinson and Lyn Sultana and groomed by Andre Bilreiro
Dianne Barnes (Grade IV) riding Cil Dara Cosmic, owned and groomed by Jodie Barnes
Lisa Martin (Grade V) riding Juicy Wiggle, owned by Lisa Martin and groomed by Maddison McAndrew
Furthermore, in accordance with article 2.2 of the Selection Policy, the Para-Equestrian Selection Panel have named two non-traveling reserve combinations, listed below in alphabetical order:
Amelia White (Grade V) riding Genius, owned by Amelia, Antje and Ian White and groomed by Anke Wilming
Matilda Carnegie (Grade IV) riding Boccelli 6, owned by Leslie Forlee and groomed by Elizabeth Dudman 
Related Links
Equestrian Australia to Reverse Decision to Not Send Team to 2022 World Para Dressage Championships
Australian Federation Not to Send Riders to 2022 World Para Dressage Championships
Eurodressage Coverage of the 2022 World Para Dressage Championships