Great Britain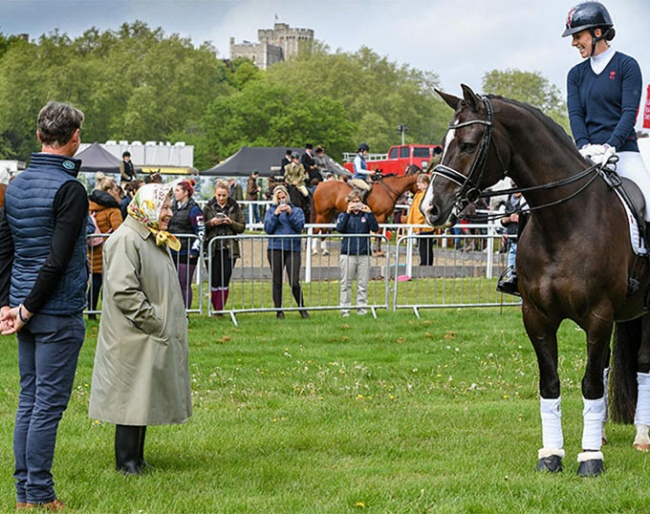 The Elizabethan age has come to an end: Queen Elizabeth II, the UK's longest-reigning monarch, has died at the age of 96 at Balmoral on 8 September 2022.
The palace released a statement earlier this afternoon 8 September 2022 to say The Queen's doctors were concerned about her health, since which members of her family had been travelling to be with her.
A statement from the palace followed shortly afterwards: "The Queen died peacefully at Balmoral this afternoon. The King and The Queen Consort will remain at Balmoral this evening and will return to London tomorrow."
Throughout her 70-year reign, it was duty first, family second and horses a very close third.
Horses and Hound posted that "horses were one of The Queen's biggest loves throughout her life; she had her first lesson aged three, and her first pony, a Shetland called Peggy, was given to her by her grandfather King George V on her fourth birthday. Since then, Her Majesty had owned and bred countless horses and ponies, from the hundreds of winning racehorses, some of whom went on also to enjoy showing success, to carriage horses, hunters, sport horses and polo ponies. One of those she bred was Doublet, with whom Princess Anne won individual European Eventing Championships gold in 1971, leading Her Majesty to joke that she had bred both horse and rider."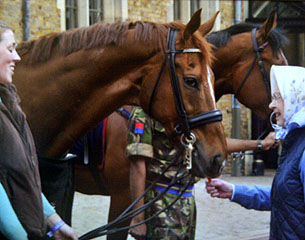 "The Queen riding out in Windsor Great Park on an immaculate Fell, headscarf in place, have always been a common sight, and there were reports this spring that she had returned to the saddle following a break," Horse and Hound added. 
Full coverage of the passing of a remarkable sovereign on BBC. 
Horse and Hound has devoted several articles in memory of the Queen.
Related Links
Eurodressage Photo Database: Queen Elizabeth II
Queen Elisabeth II's Platinum Jubilee Celebration at Windsor Castle in May 2022
Valegro Receives Royal Visit from Queen Elizabeth II
Louise Robson on a Mission Appointed by Her Majesty
Being Successful with Thoroughbreds - Two Examples of Our Days: Louise Robson
The History of British Dressage: "I Thought We Would Get There...In 100 Years!"
Remus, From Exchange Object to Serial Medalist
Successful World Premiere of "Master Grand Prix Over 60" at 2022 CDI Fritzens - Queen as Role Model