Canada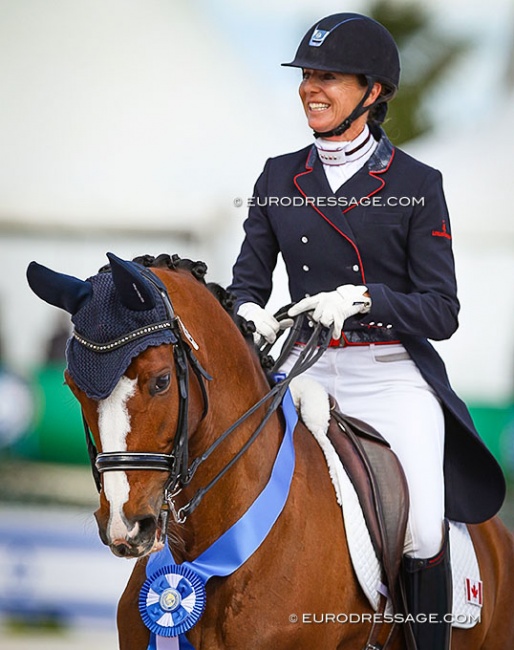 Canadian Grand Prix rider Shannon Dueck has resigned as Colombia's dressage team trainer. The Colombian Equestrian Federation underwent a restructuring phase and a new Dressage Committee has been established. 
The Colombian NF is seeking to hire a new national trainer.
Shannon Dueck
In the autumn of 2020 Florida based Canadian Grand Prix rider Shannon Dueck was hired as Colombia's national dressage team trainer with a contract running until the 2024 Paris Olympics Games. 
Dueck had proved her mettle serving as the Colombian team chef d'equipe and Technical Advisor at the 2019 Pan American Games, where the country finished 5th in the team ranking. She was hired by president Diego Vallejo. 
Colombia had not qualified a combination for the 2021 Olympic Games in Tokyo so the 2022 Bolivarian Games in Bogota (COL) in July 2022 were the first big international meeting for the Colombian dressage team, where they won team silver and individual silver and bronze. The 2023 Pan American Games in Santiago, Chile, and 2023 Central American and Caribbean Games were the next target. 
"I resigned after the Bolivarian Games," Dueck told Eurodressage. "I was very committed to the Colombian Equestrian Federation, and we had a successful Games, so leaving on a high note was great. I have too many top horses to develop for Canada right now to devote the time that the athletes of Colombia deserve on their road to a successful Pan American Games."
New Dressage Committee and Board of Directors at Colombian NF
With Dueck's retirement, several more key members of the dressage committee resigned.  This is also led to the resignation of Santiago Lizarralde, the president of the national federation. 
Since then a restructuring has taken place and fresh blood and new energy have been brought onboard. 
Mauricio Bermudez Acuna has been appointed new president of the Colombian Equestrian Federation and a new Technical Dressage Committee has been established with the Florida based Carmen Franco elected as director of the committee. She is joined by Diana Rey and Cristina Toquica.
They have joined long-time technical staff members Maria Ines Garcia Cuellar, who is the National Technical Assistant, and Rosario Garcia De Martinez, who is the secretary-general of the federation.
"I have been working for a few years now, trying to help develop the discipline in our country and, even though I live in the USA, I feel very attached to everyone in it," said Franco. "I'm sure we will keep finding ways to improve dressage in our country and help our riders abroad with their goals."
Negotiations with a new team trainer are being finalized this weekend at the 2022 Colombian Dressage Championships / CDI 1* at the Corporación Escuela Ecuestre Bacatá.
Photos © Astrid Appels - Sue Stickle
Related Links
Shannon Dueck Appointed Colombian Team Trainer Until 2024 Olympics
Colombian Team Announced for 2022 Bolivarian Games
Multiple Changes to the 2019 Colombian Pan Am Dressage Team