U.S.A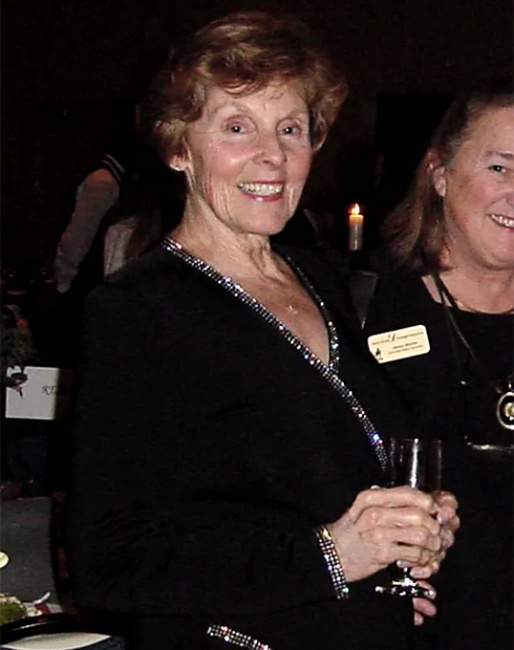 Kay Meredith, doyen of American dressage and founding member of the U.S. Dressage Federation, has passed away.
Originally from West Virginia, Kay was an American dressage team rider in the 1980s and an innovator instrumental in the growth of USDF.
Domino
Meredith's career starting dressage horse was Domino, a 1972 born Swedish warmblood gelding which her mentor, Col. Bengt Ljungquist, sourced in Sweden as a 5-year old in 1977.
In the early 1980s Meredith travelled to Europe and train Domino with Wilfried Schmidt. They placed in the top 10 of every class they entered in Europe, including finishing ninth of 21 at the prestigious Aachen CDI (Germany), sixth at Rotterdam (Netherlands) and seventh at Donaueschingen (Germany).
In 1982 they became U.S. Grand Prix Champion and in 1983 they won team gold at the Pan American Games in Caracas. 
Encore
Kay became member of the U.S. Dressage team aboard the Swedish Warmblood gelding Encore (by Ganesco).
The pair competed at the 1986 World Championships in Cedar Valley (CAN) and placed 35th in the Grand Prix.
Kay spent 4 years training with Ernst Bachinger of the Spanish Riding School in Vienna
USDF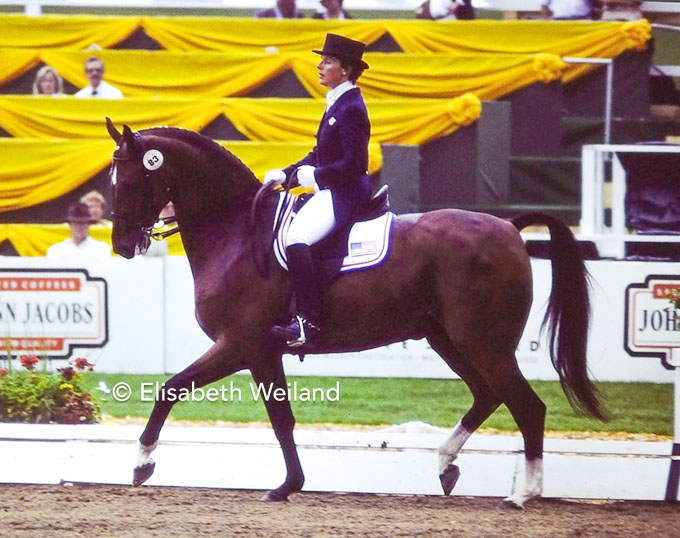 As a founding member of the United States Dressage Federation, Meredith served as the second USDF Vice President before she served as the President from 1977 to 1982.
She also chaired the Nominating and Scheduling Committees, co-chaired the Historical Committee and developed the first USDF Dressage Instructors' Directory. Many important programs were initiated during Kay's terms as a USDF officer.
Accolades
Besides her USDF work, Kay has had an outstanding career as a rider, instructor, and USEF "S" judge.
In 1979, she was named the American Horse Show Association Horsewoman of the Year. In 2004 the Roemer Foundation placed Kay Meredith into the USDF Hall of Fame by honoring her with their prestigious Lifetime Achievement Award.
Kay was also an author of historical novels. 
She lived in Raleigh, NC, and passed away in hospice. 
Related Link
Scores: 1986 World Championships