FEI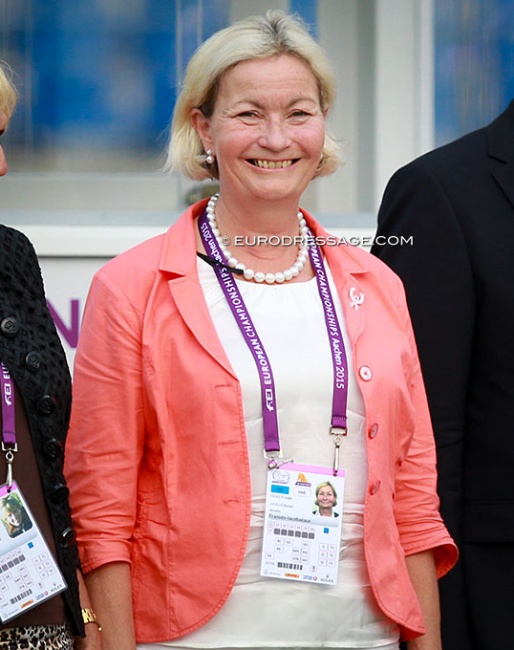 The FEI has appointed the ground jury for the 2023 Asian Games which will take place in Huangzhou, China, on 23 September - 9 October 2023.
The Asian Games were supposed to take place in 2022 but got postponed due to rising COVID cases. The host city of Hangzhou lies less than 200 kilometres (120 miles) from the country's biggest city, Shanghai, which has endured a weeks-long lockdown as part of the ruling Communist Party's zero-tolerance approach to the virus.
The equestrian leg of the Asian Games is contested at small tour level. 
The ground  jury includes: 
Annette Fransen-Iacobaeus (SWE) - president
Sunil Shivdas (IND)
Maria Schwennesen (AUS)
Leif Törnblad (DEN)
Tiina Karkkolainen (FIN) 
Jacques van Daele (BEL) is the Foreign Technical Delegate and Diana Münnich (GER) the chief steward for dressage. 
Photo © Astrid Appels
Related Links
2022 Asian Games Postponed to 2023 Due to Rising COVID cases in China
Tonglu Equestrian Center, Venue for 2022 Asian Games in Hangzhou