Austria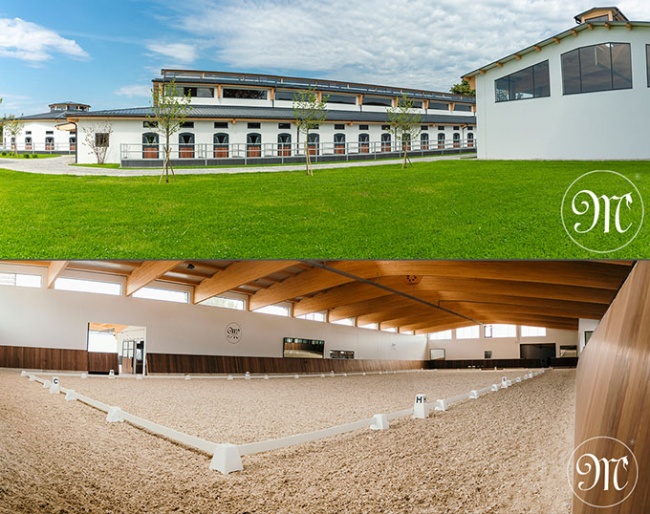 International dressage returns to the academy for equestrian sports Mühleck in Gössendorf, Austria, for the second consecutive edition of the "Traditional Easter-Dressage Highlight" CDI 4* indoor competition.
The event will take place on 1 - 4 April 2023.  
Mühleck's High Standard
Hosted at the beautiful show grounds of the Mühleck equestrian center, riders will get the space and best state-of-the art facilities to present their horses in front of a distinguished panel of judges. 
Stable owner Gerhard Annawitt and his wife Monika Schwarz-Annawitt try to provide the best conditions for all competitors, grooms and horses.
The venue has the highest standards for the demanding dressage athlete with springy, dust-free footing in both riding halls as well as luxurious, permanent boxes and tent stalls with waterers for the horses. There is an easy access for horse lorries due to the close proximity of the A2 motorway. 
"In addition, the stream of spectators is separated from the dressage combinations so peace and concentration  is ensured for the competitors in their warm-up and test," said event director Monika Schwarz-Annawitt.
Team Spirit and Fairness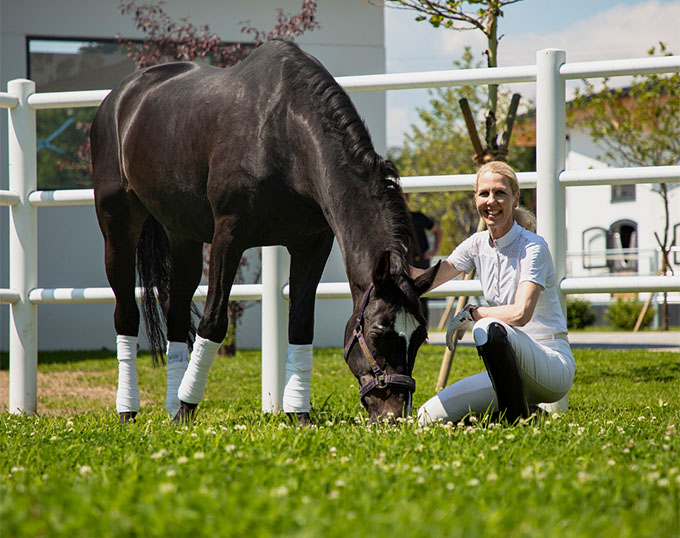 The banner of "United with Heart and Soul" represents the modus operandi of equestrian center Mühleck, where the guiding principle of "fairness in sport with the horse as a partner" goes hand in hand with the classical riding education carried out there.
The clear goal is to make a difference in equestrian sport by achieving an optimum in the training scale for competition riders and horses," said Schwarz-Annawitt.
An international panel of ten judges from eight different nations is officiating at the 2023 CDI Gössendorf. They are Alice Schwab (AUT), Maarten Van Der Heijden (NED), Barbara Franyo (HUN), Peter Holler (GER), Kurt Christensen (DEN), Elke Ebert (GER), Magnus Ringmark (SWE), Eva-maria Vint-Warmington (EST), Clive Halsall (GBR), and Monique Peutz-Vegter (NED).
Six of them are highly qualified 5* star judges and some will judge at the 2023 World Cup Finals in Omaha (USA) a week later. 
Dressage and Cuisine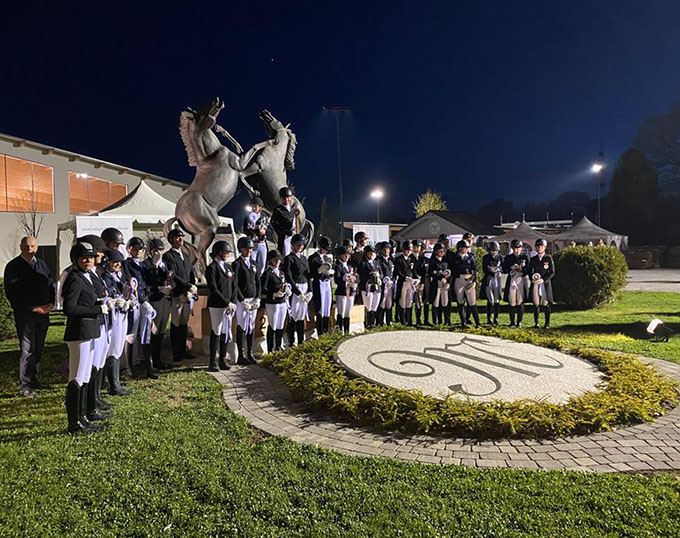 Under the motto "Dressage and Cuisine," Monika Schwarz-Annawitt wants to emphasize the importance of high-quality catering on site. This sonorous Easter-Dressage-Event is rounded off with a special gala evening.
Further detailed information and competition info can be found on the official website at www.reitsportakademie.net.
The definite entry date is 13 March 2023. The FEI schedule can be viewed here.
Related Links
Legendary "International Easter Dressage Highlight 2022" Finds New Home in Gössendorf
Scores: 2022 CDI Gössendorf