Finland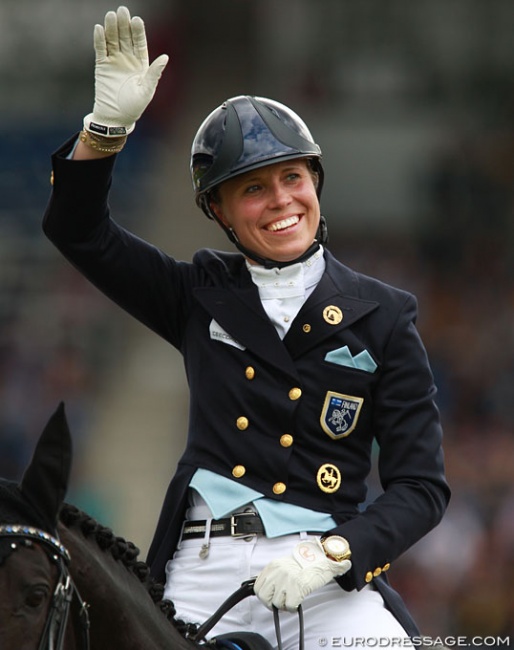 After 14 years being based in Luxembourg, Finnish Grand Prix rider Terhi Stegars has decided to start a new chapter in her life and professional career and will be relocating to Austria.
She has accepted the job as head rider at Edda and Wenzel Schmidt's Bartlgut, succeeding Ulrike Prunthaller. 
Germany
Terhi's career as a professional dressage rider kicked off in 1995 in Germany, where she trained with Jürgen Böckmann, Reinhard Nielsen, Dolf Dietram Keller, and Holger Schmezer.
Her first international Grand Prix horse was the Trakehner Payano (by E.H Herzruf x E.H Arogno) whom she rode at the 2000 World Championships for Young Dressage Horses in Verden, and with whom she earned her Golden Riders' Badge with. They also won two consecutive Finnish Grand Prix Champion's titles in 2004 and 2005. 
Luxembourg
In the autumn of 2010, Stegars replaced Fie Skarsoe as head rider at Tanja Kayser's stable "A bis Grand Prix" in Befort.
In the nine years that she was there, Stegars had a career high on her own and Kayser's Trakehner stallion Axis TSF. She represented Finland at the 2011 and 2015 European Dressage Championships, the 2013, 2015 and 2016 World Cup Finals in Den Bosch and at the 2014 World Equestrian Games.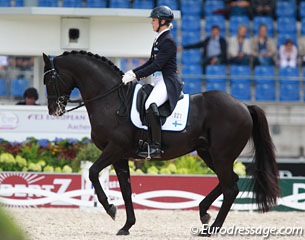 She also took Kayser's Thai Pee to the 2017 and 2019 European Championships. 
Contern Dressage
In the autumn of 2019 Stegars accepted Claude Niedner's offer to become head rider and stable manager at his brand new built yard in Contern, Luxembourg. 
Although Stegars produced more horses up the levels and established a business there, Stegars no longer competed internationally. 
Her last team horse, Thai Pee, joined her at Contern Dressage but sold as a schoolmaster to her student Corinne Grotz-Frieden.
Austria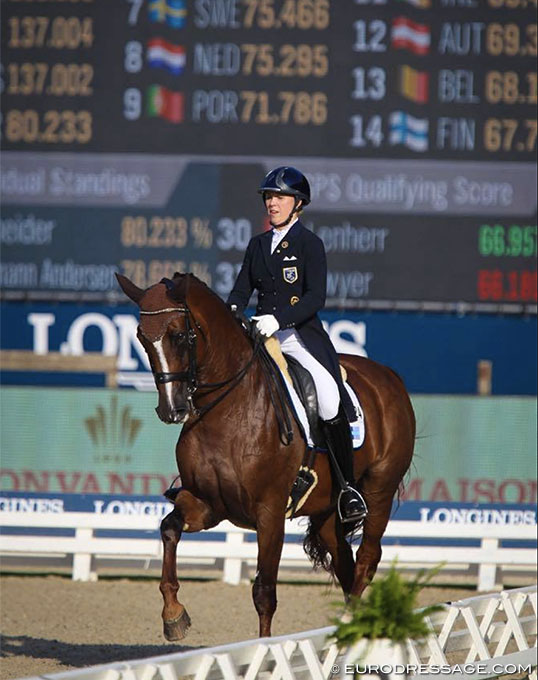 As of April 2023, Terhi will start working as head rider at Gestüt Bartlgut in Austria, replacing Ulrike Prunthaller who left after a twenty year collaboration with the Schmidt family. 
"After 14 years in Luxembourg it is time for me to take the next steps in my career and, most importantly, get back into the competition arena," Terhi told Eurodressage. "Over the past four years, I've had an incredible opportunity to build a brand new stable from scratch at Contern Dressage Center. It's been a rare and amazing experience that has allowed me to learn and grow so much. I have supported all aspects of preparing the stables and team to launch and I am proud of the excellent service we've been able to provide to our horses and customers."
Olympic Dream
Terhi cites her drive to return to the competition arena as the biggest motivator to move.
"Although it's been wonderful to have stability and quiet home time to spend with my young son, I have really missed being in the arena and competing at the highest levels of the sport I love," she said. "My ultimate goal is to compete in the Olympics, and I'm determined to make that dream a reality, if not in Paris then Los Angeles in 2028."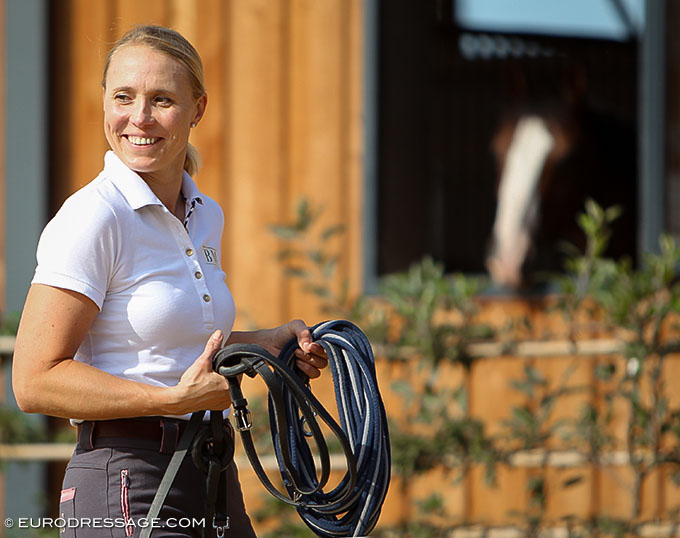 Terhi will join forces with Bartlgut and strive for that Olympic dream. 
"I'm so excited to join Gestüt Bartlgut, where I'll be able to focus on competitions and explore the quality and depth of equine talent they have," she said. "I can't wait to deliver results and continue growing as a dressage rider for many years to come."
Photos © Astrid Appels
Related Links
Eurodressage Photo Database: Terhi Stegars
Ulrike Prunthaller Leaves Bartlgut after Twenty-Year Collaboration
Terhi Stegars Settled in at Contern Dressage Center, Ready for 2021 with Three New Stars
Terhi Stegars Relocates in Luxembourg
Terhi Stegars' Dalou Shan Passed Away
Terhi Stegars Back in Full Swing and Expanding Dressage Training Business
Finnish Terhi Stegars Relocates to Luxembourg