Bits 'n Pieces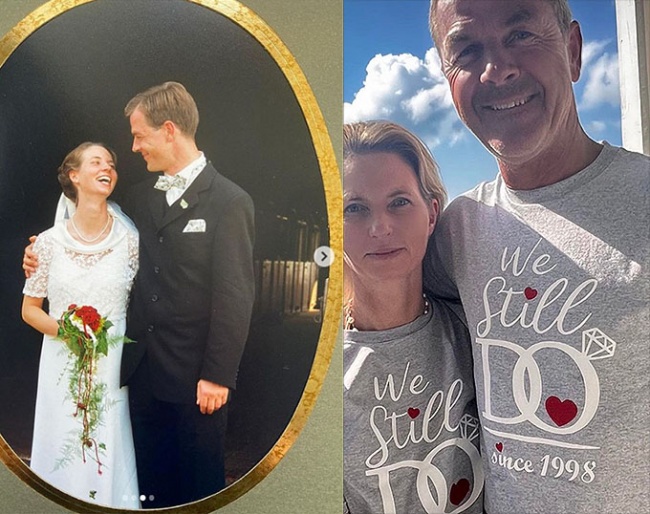 German young horse power duo Eva and Ulf Möller celebrated their 25th wedding anniversary with a special family getaway to Key West, Florida. The couple got married in 1998 and are parents to four children. After 18 years having worked for Hof Kasselmann in Hagen, they now head Helgstrand Germany at Gestut Famos in Syke. Happy anniversary !
Italian horse owner Chiara Olper has moved her horses again. Olper bought the two wonderful rising Grand Prix horses Vanotti and Louane at Jasmin Schaudt's stable in Germany and put them in training with Francesco Zaza last autumn, but in January she moved them to Russian born Italian Tatiana Miloserdova. After first disappointing results at a national show at the beginning of March, both horses were moved to Norma Paoli-Cirocchi. 
Louise Zinglersen, the long-time sponsor of Cathrine Dufour, has bought a new horse: the 8-year old Danish warmblood Mejerigårdens Kenan (by  Blue Hors St. Schufro out of Diablo Damgaard (by Pablo)). The black gelding is bred at Stutteri Mejerigården in Jaegerpris, Denmark, and was first competed in 2022 by Malene Folmer Jensen at M-level.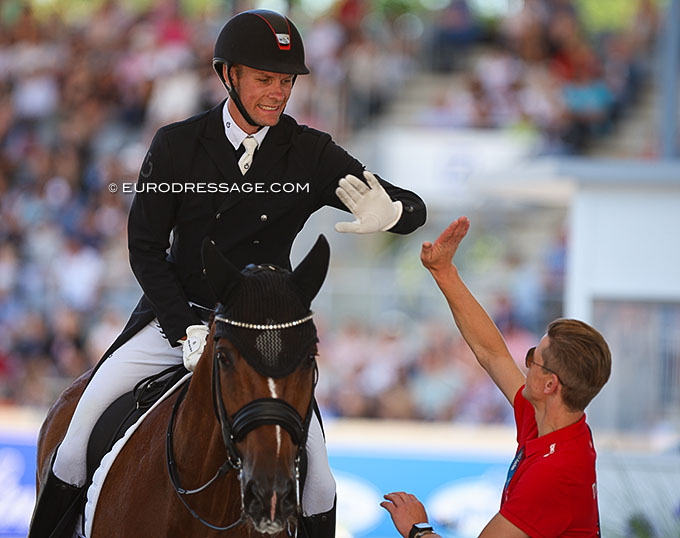 A famous rider-groom duo has come to an end. After almost four years of collaboration Danish team rider Daniel Bachmann Andersen has surprisingly parted ways with his loyal groom, Lars Seefeld. The German groom began to take care of Bachmann's horses at Blue Hors stud, and followed Bachmann to Kleppenhus when the rider took his step into independence. Seefeld then also moved Bachmann's entire barn to Julianalyst when Daniel made his second move in Denmark. Seefeld took to Instagram and said he was "heart broken" while Bachmann posted, "we thank you for being such a positive person, good work ethic and all the fun and good memories we have made together."
Thamar Zweistra's number one Grand Prix horse, Hexagon's Ich Weiss (by Rubiquil out of Vinegra Utopia (by Negro)) has been approved for breeding with the Dutch (smaller) NRPS studbook after a home licensing. The 10-year old grey stallion was registered with NRPS as a foal.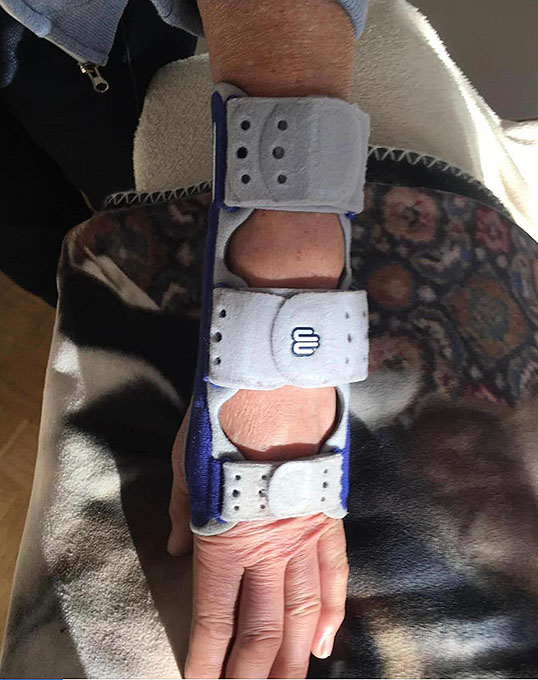 Bad luck for German professional dressage rider Christina Boos. She fractured her wrist and is sidelined for a while. This distal radius fracture keeps her arm in a brace and off horses for at least three weeks. The 63-year old rider last competed internationally in 2018 with Lobenswert (by Lissabon x Athlet Z). She produces and sells horses and trains students. 
Austrian Olympian Victoria Max-Theurer broke two toes in January and was sidelined for almost a month.  "A horse stepped on my left foot, the big toe and the one next to it were broken," Vici explained. "I thought that it would cost me a maximum of a few days, but in the end it was almost three weeks I couldn't ride." Vici has returned to the arena with Topas (by Totilas), winning at the 2023 CDI Ornago on 17 - 19 March 2023.
Russian Grand Prix rider Polina Afanasieva fractured her collar bone. She shared the photo of the X-rays on her Instagram. Afanasieva rides for Nikolaj Aristov, the owner of the Maxima park equestrian centre north of Moscow.